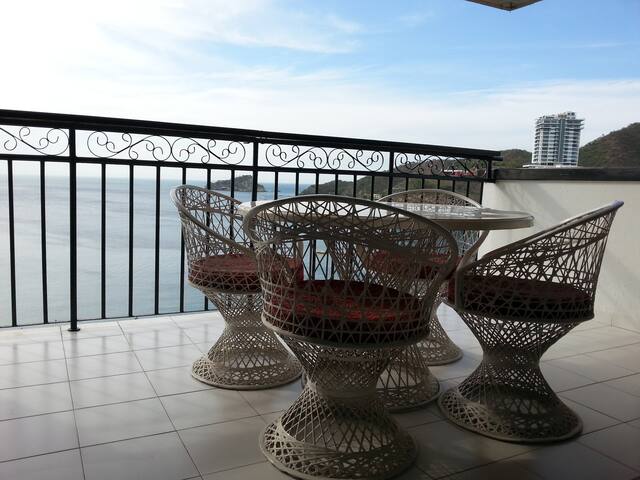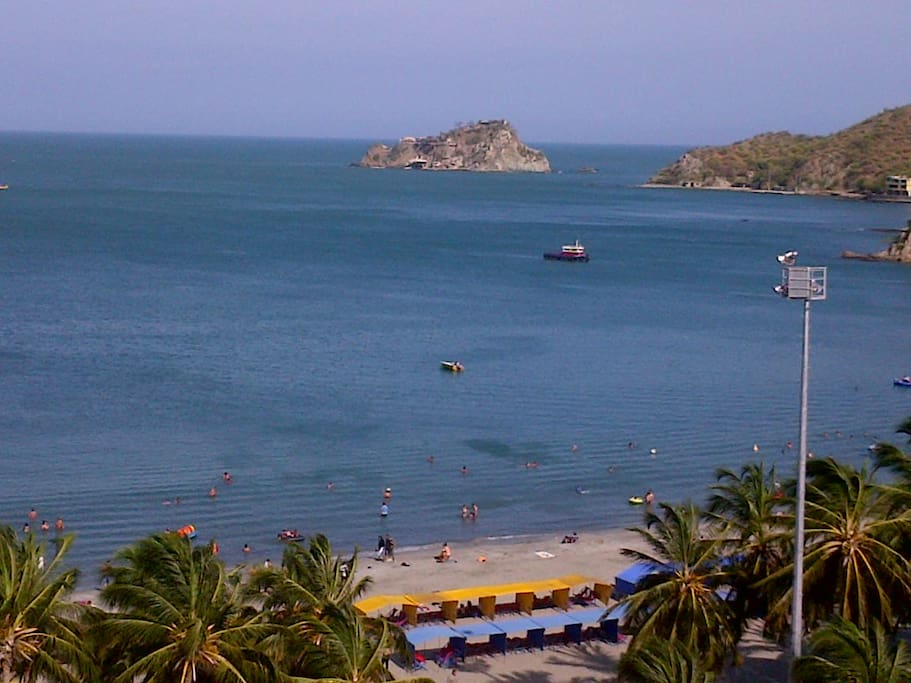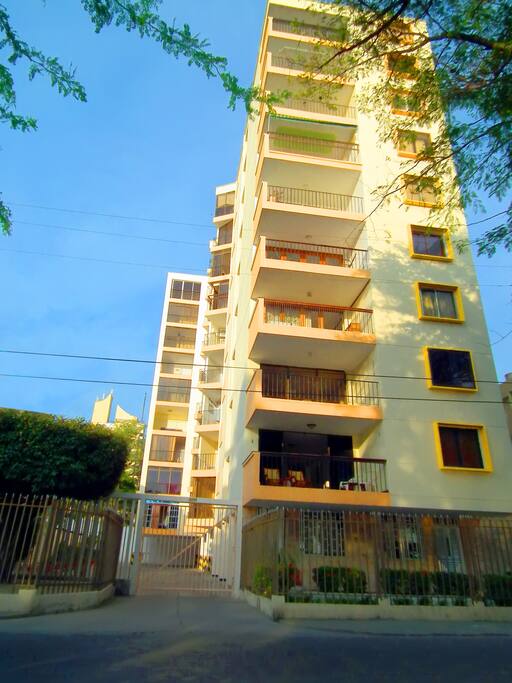 EDIFICIO PLAYA# 10-AB,PISO-10
ESPECTACULAR VISTA AL MAR!!!
A 0 METROS DE LA PLAYA!!
TRES BAÑOS
4 DORMITORIOS
VENTILADOR-AIRE/ACON.EN 3 HABITACIONES ,COCINA-MENAJE,LAVADORA,SALA,AMOBLADO,WIFI EN LOBI,ESTA UBICADO EN EL CORAZÓN DEL RODADERO CENTRO.
房源
La céntrica ubicación del Edificio y apartamento junto con la espectacular vista hacen del apartamento algo único!!
房客使用权限
Wiffi,pasa dias a un hotel 5 estrellas completamente gratis!!
与房客的互动
Paseo alrededor de la zona y familiarizandolos con la zona y alrededores
其他注意事项
Recomiendo conocer el Parque Nacional Tyrona
---
El dueño nos solicita dejar el departamento antes de la fecha solicitada. Se justifica diciendo que tiene que hacer reparaciones en el baño, sin embargo tenia el departamento arrendado para otros inquilinos. Adicionalmente tomó nuestras maletas sin nuestra autorización y las llevo a otro departamento, lo que terminó por romper nuestra confianza.
---
The apartment was at a great location and ample space, but maintenance and administration of the facility needs to be better. Upon our arrival, we were required to use bracelets for the building to be easily identified by building personal coming in and out and was told this is standard for all of the buildings, but we saw none of the other tourist outside with wrist bands and we were easily targeted as tourist from vendors, be cautious. Once in the apartment we realized we were not provided with any basic items such as body soap, kitchen soap, paper towels, only 3 bath towels were provided even though we were a party of 6 registered guests and one of the towels was a floor towel. No matches for the gas stove were provided, the box was there but empty, no kitchen towels were provided, many of the plastic kitchen cups were leaking, the utensils and knives are very cheap and difficult to cut with, no garbage bags were provided. We were required to search for these items in an exhausted state in order to be able to use basic needs of an apartment. Aside from the administration, the maintenance of the unit was in poor shape and I'm need of upgrade and basic repairs such as shower head missing and shooting out like a garden hose (no hot water), the shower did not drain and we were up to our ankles after every shower, the appliances and AC units need to be upgraded, the master bedroom AC is not properly sized for the size and number of windows in room that heat up like a sauna, the bed was extremely hard, we had to switch rooms due to those items and the noise and music outside was on 24/7. The balcony bifold doors had a crack in the windows similar to many windows through out the unit. The frame of the balcony doors was falling apart with a piece on the side of the balcony left over, the swinging door does not close, the wheels of the bifold door do not rotate properly, the doors are not leveled, the hinges are about to come loose and the locks on the door are not original. The owner has contacted me stating we broke the glass, I've replied and mentioned to him it was cracked when we arrived along with all of the items noted above. Many windows throughout the house are cracked. Regardless, if the owner was true, you can't expect to charge someone for using an item normally but it's currently in bad condition and becomes damaged, for example a chair is cracked and breaks apart once you sit on it. The owner contacted me and mentioned the damages are $75 and later has posted a claim on Airbnb for $250. I made very sure we left the apartment in the same manner we received it and my in laws helped clean the apartment in the same manner we received...
The Board found the apartment in perfect condition, ocaciono damage of a giant glass on the balcony, between 250 and 75 usd, (send tests, team photos (URL HIDDEN)), try conciliar with tourists, but it was impossible. I have pointed out the damage and not (URL HIDDEN) not a proper person. The case is in the hands of team (URL HIDDEN). NO RECOMMEND THIS PERSON.
---