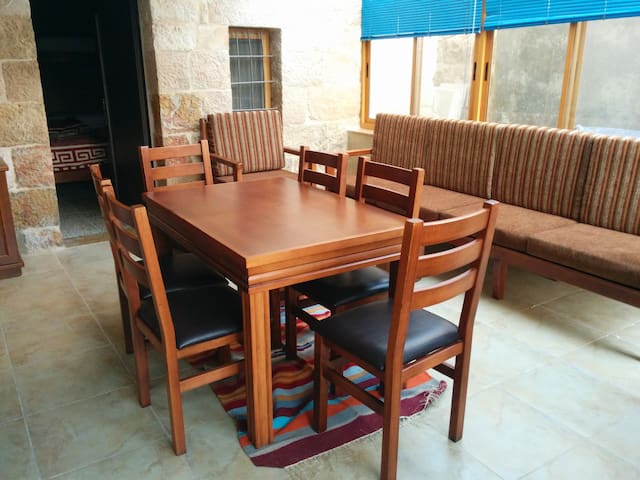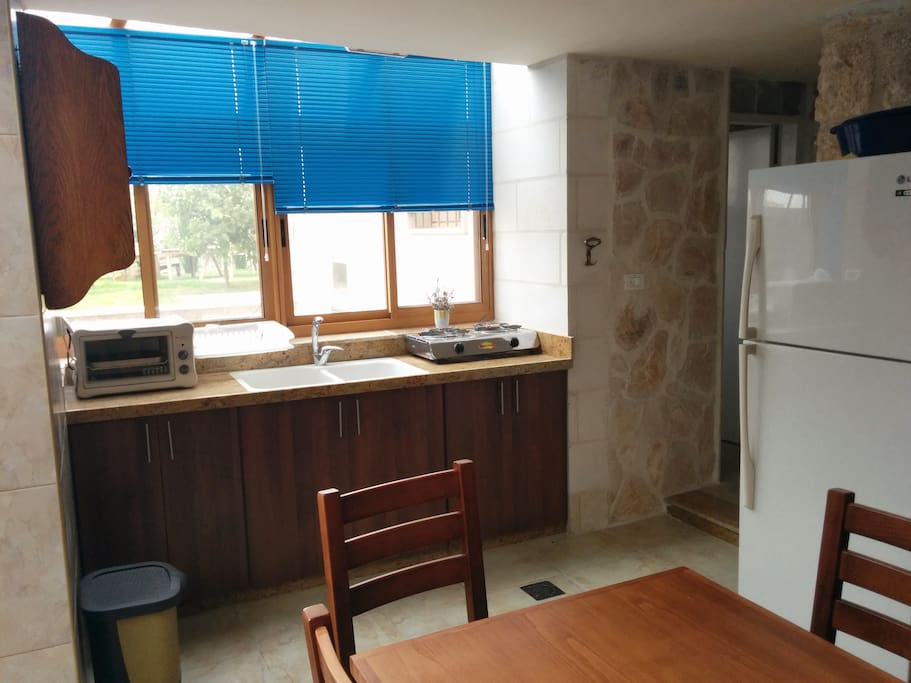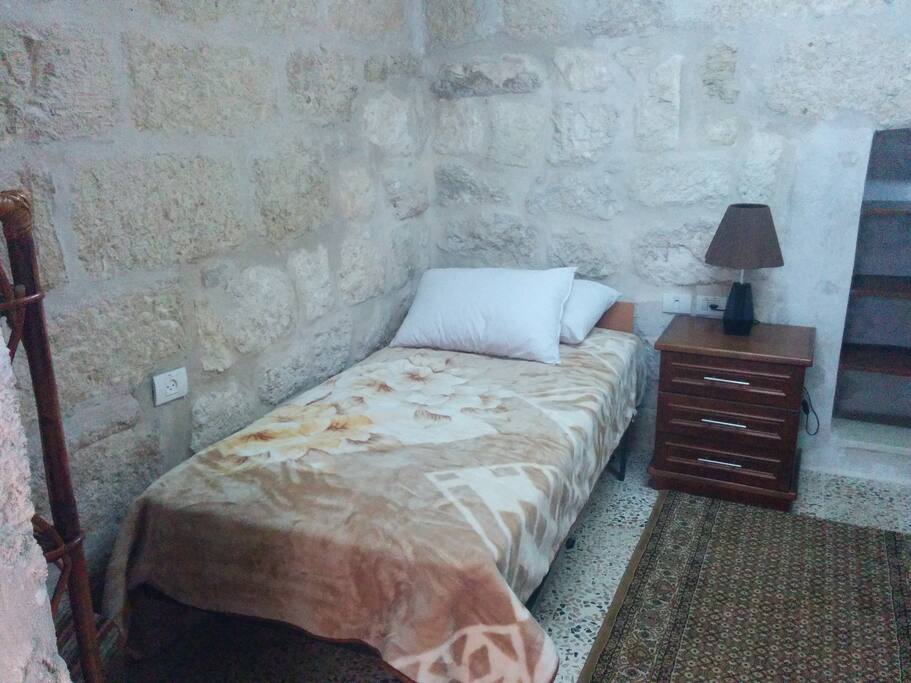 公寓是L'Abri Coffeehouse的一部分(您可以在F @ cebook上查看咖啡店)。这是一个舒适,充满阳光的公寓,是希望在Beit Sahour度过几天/几个月的旅客的理想选择。
---
Awesome, friendly, knowledgeable host in a very welcoming environment next to the coffeehouse. Great base for traveling around the area and located close to grocery stores, currency exchange offices, and public transportation pick-up points. Easy to meet people and get around. Would definitely stay here again and will recommend to friends!!!
---
Daniel was very helpful as I made a last minute request before Christmas eve! He was responsive and worked with me as I had complications with other requests. The apartment was good and a 25 minute walk to the center of Bethlehem. I like the coffee shop, library, apartment idea and the people working there were friendly and helpful. Thanks David!
---
The apartment is nice and well equipped and works fine for people staying both short and long periods. However, if you stay there during winter time (Jan/Feb), there might be a lot of humidity inside, because of the cold and rainy weather. Hot water may not also be available during cold days. In warm days (most of the year) you should not face any of these kind of problems with the apartment. Wifi is available but may not work properly all the time. People using wifi in this place, including me, have also reported viruses hacking into their devices. The location is as good as described. You'll have easy access to Bethlehem (by service taxi it takes few minutes and by feet about 20 minutes) and there are many markets nearby. Though the place itself is super nice, I recommend some extra awareness if you're a woman and especially if you're planning to stay there alone.
---
Daniel place is nice and comfy. We were hosted in the four beds bedroom and I have to tell that the beds are maybe the most comfortable ones I ever found out of my house. The place was totally according with our expectations and needs. We were 3 people and the room was big enough for us and all our stuff. Also, there is a good table and kitchen/living room where to share moments and all equipped with all kind of facilities, so we didn't miss anything. We enjoyed so much our New Year's eve dinner in this house! Furthermore, we even had parking for our hired car what make us felt even more comfortable. Related about being in Palestine we were a little bit afraid about it, however we haven't got any problem and we felt safe all the time. Also, we crossed the checkpoints between Palestine and Israel just driving thru with our car. People told us that we would spend at least one hour crossing the check points, but I assure you that it wasn't like this at all. The media makes all look more dangerous than actually is. Finally, Daniel is a nice and friendly person. He was aware of all our needs and you just need to call him to meet with him in a few minutes. I really hope to see him again in a future!
---
Daniel's place is without any doubt the best Airbnb you can find in the area of Bethlehem. It is more than a regular apartment; it is also a coffee shop, a study place, a library, and a beautiful garden. Daniel's project of the Bethlehem Study Center is truly amazing. Everything is clean, new, and comfortable. The place is quiet, and safe. It is also well placed; only 15 minutes walk (or 2 minutes by taxi) to the Old city of Bethlehem with the Church of Nativity, and the Manger square. The host, Daniel knows everything of Beit Sahour and Bethlehem; he is easily available for questions, directions, and suggestions. He is also openminded, and friendly with everybody. Really, nothing bad to say. Don't miss the chance of this experience, and enjoy your time in Palestine! :)
---
A very friendly host and a very interesting and pleasant place to stay. The coffee shop serves very good delicious drinks and sandwiches. A very interesting experience. This air B&B location showed up as we searched for a place to stay by Jerusalem. We thought it would be neat to stay close to Bethlehem, and make day trips to Masada and the Dead Sea. It didn't really work out that way, because to go by taxi to those locations would be quite expensive. To go by bus we would have to go all the way back to Jerusalem. We actually didn't mind the change in plans, because we had a very nice time staying in Beit Sahour. You can easily get to Bethlehem in one of the communal taxis which often pass by. It costs about four shekels. We had some very informative conversations with various Palestinians each of whom had different opinions and perspectives on the political situation. It was a real eye-opener to see what life is like in the West Bank. The people we met were all very friendly and welcoming.
---