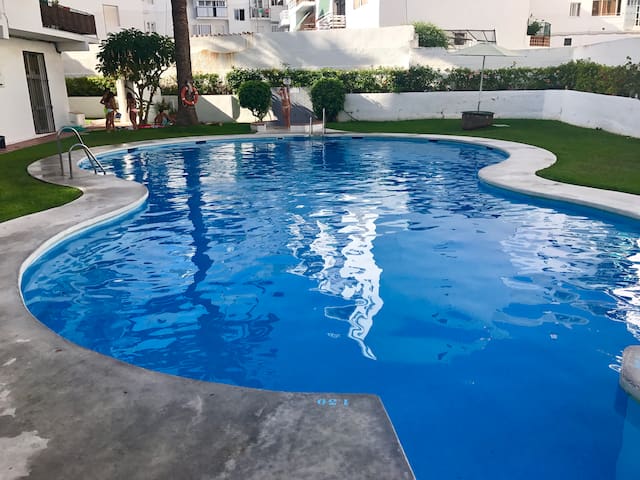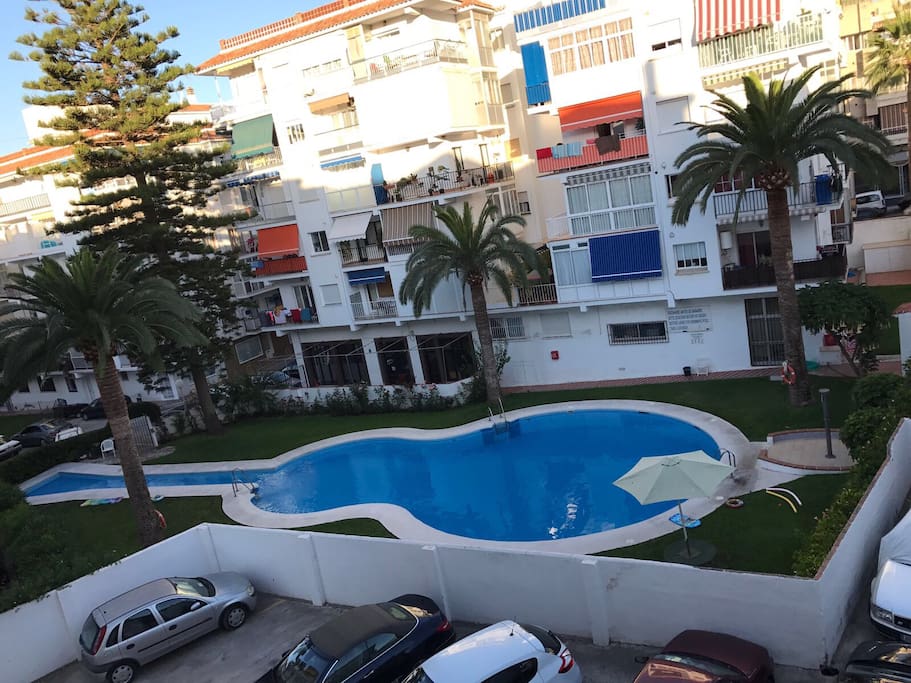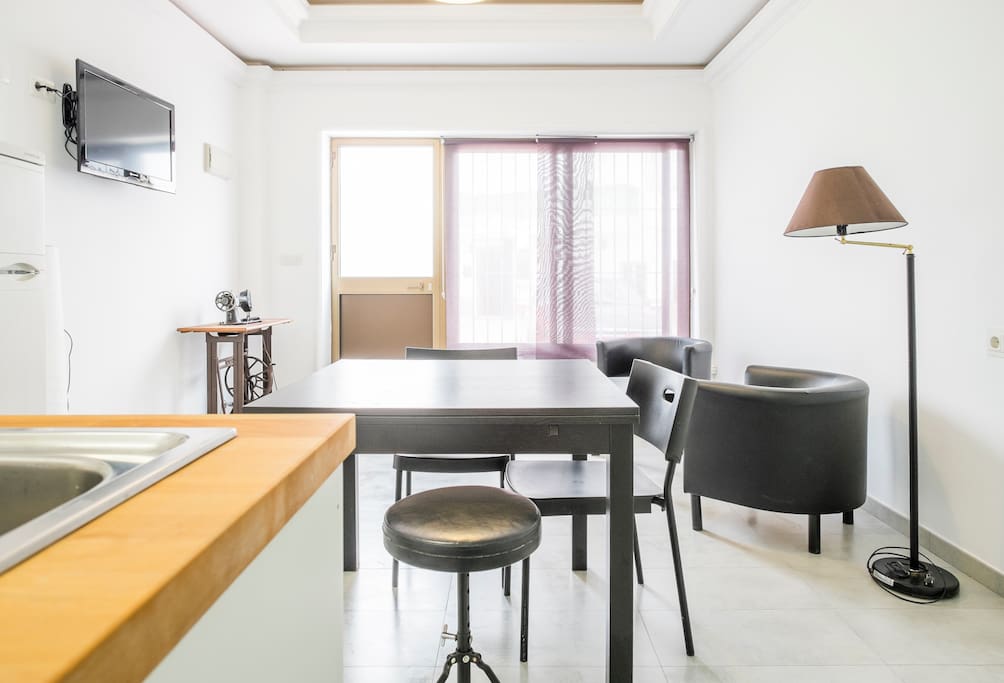 Brand New Apartment 100 m Beach
Brand new apartment only 100 metros to the beach, between Calle Malaga and Castilla Perez. The apartment was build this year 2014, and is on the ground floor, means that has an independent entrance. Living, kitchen, shower, & big bed for 2 people.
---
The flat definitely looks brand new, its setup corresponds exactly to the photo, the TV works well and it is only a stone's throw to the beach. That's where the good news ends. 1) It is really dark (almost no natural light) and really damp (our bikinis, towels etc. never dried completely overnight regardless of where we left them). 2) It is really noisy until late since it's situated in front of a very busy tourist bar and the windows are basically made of plastic. 3) When we arrived, the flat was really dusty. My suitcase got white patches all over when I opened it on the floor and my feet were immediately dirty again when I left the shower. Moreover, the fridge was sprayed with a sticky fluid. So we asked Eduardo through Airbnb to have someone come over to clean the floor and the fridge. Well, somebody did come over and even made our bed (which we did not ask for), but let's just say that person's and our standard of cleanliness diverge - a lot. When we left, a woman told us that there had been moisture and dust everywhere because of a piping problem the previous week and that the painter had finished the walls right before our arrival. Nice story, but I don't see what dust on a cupboard, sticky stuff on the fridge etc. have to do with a recent paint job - and if they knew about the dampness and the dust, the price should have gone down. 4) We had to fight off a huge cockroach on our last evening. 5) I've had warmer welcomes. No help on where best to leave our car although the parking situation was a nightmare, no recommendations for restaurants or activities, no map - the woman just handed us the keys and told us where the flat was (we had to go back to her since the keys didn't work - because she indicated us the wrong one). All in all, this offer was a rip-off in the first place, made worse by the attempt to take me for a fool. Do not book with Eduardo unless you like being told to be happy with what you're getting even it's not good value for money, you have an aversion to natural light, clean floors and dry towels and an affinity for big bugs.
---