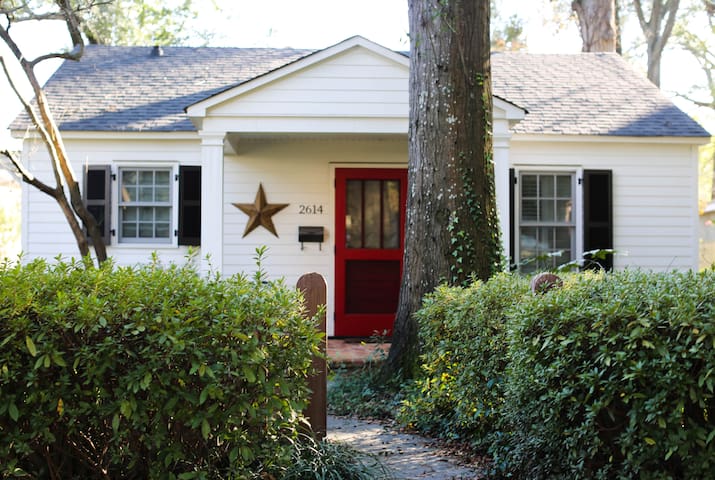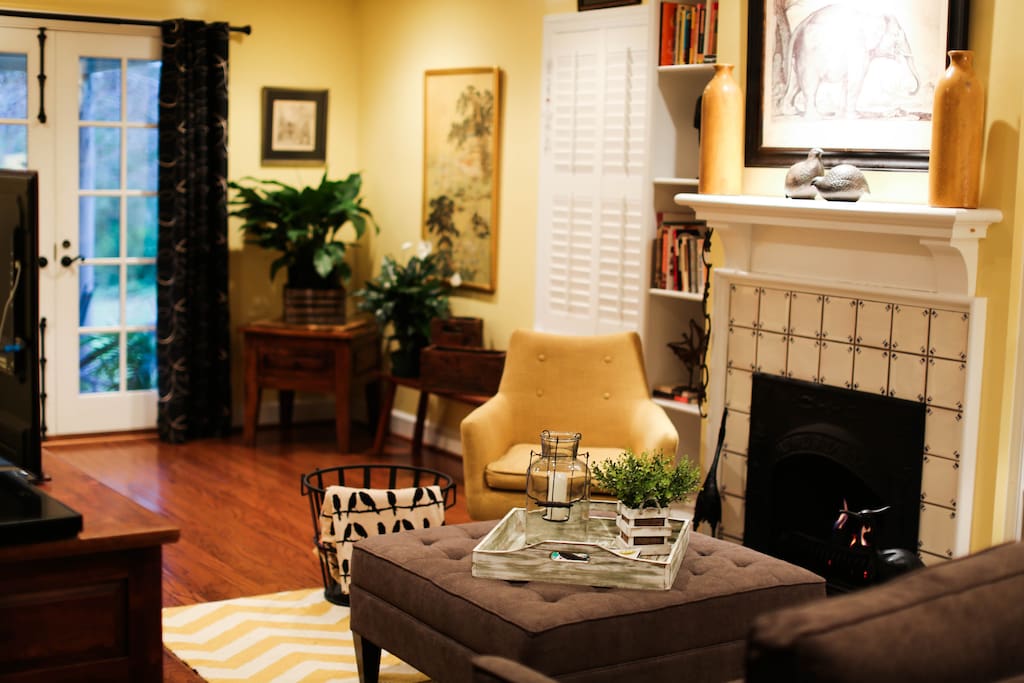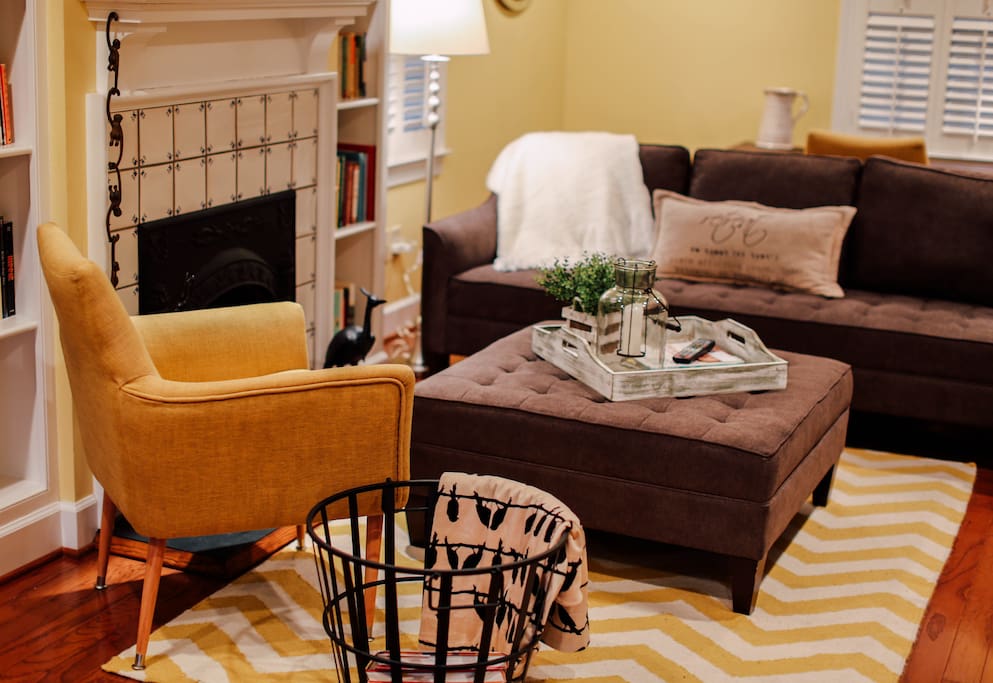 Summerville Cottage Retreat
Completely updated and classy cottage perfect for the traveling professional or a romantic getaway. Close to the Masters, GRU Medical, Augusta State & downtown. Shopping, dining, & yoga studio are within walking distance. 7-day minimum for Masters
---
---
---
---
---
Smoking Policy: The Summerville Retreat is a non-smoking rental property.
Pets. We want to open our home to you and your traveling companion(s) and also respect our guests that may have medical concerns regarding pet allergies. We have provided some old towels in the bureau in the bedroom and dog bowls can be located in the utility cabinet above the washer and dryer.Pets may be considered on a case-by-case basis. Pets weighing up to 50lbs are welcome. An additional non-refundable pet cleaning fee of $75 is required. Guests with pets are asked to please respect the comfort and safety of other guests, both during and after your stay. For this reason, we ask that you please follow the guidelines listed in the Welcome Book.
- Please do not allow your dog to bark excessively or to roam onto neighboring properties. Our home is located in residential neighborhood, and we must respect the comfort and privacy of those residents. Complaints may lead to eviction without refund. This will be at the sole discretion of property owner.
-Please do not allow dogs on furniture or beds. It is also helpful to bring something (bed, blanket, etc.) on which you know your pet will be comfortable sleeping. Extra cleaning fees will be charged for furniture, blankets, comforters, etc. that have pet hair left behind. This may include professional steam cleaning; usually resulting in charges above $200.
-Please don't leave your dog unattended for long periods of time. A crate is ideal for those situations in which you must leave. You are responsible for any damages your pet causes.
-Please clean up after your dog, both in public areas and in the yard of the property.
Key Lock Box: The code to the key lock box will be communicated to you before your arrival.
Parking: Directly in front of the house or in the lot directly across from house. Please do not block McLeod Street as it is an actual street and not just a driveway.
Check-in time: 3pm Checkout time: 11am
Departure Instructions:
Security – Lock the front and patio door and return all keys to lock box. Note: the patio lock is a bronze button on the inside of the right door. You can check it by moving the handle on the outside while the door is open. Please make sure the latches on the left side of the patio door are secure.

Facility settings – Set AC/Heating thermostat to 60 degrees.

Laundry – Place all dirty linens (towels and sheets) in bathtub.

Garbage – Take garbage out to the receptacles on the side of house.

Kitchen –Surfaces clear, dirty dishes in dishwasher.
Guest Belongings – Please check that you have all your belongings including plug-in chargers (these are the items most often left behind). Forgotten items will be mailed to guest for an additional fee.
Exterior instructions – Place outdoor furnishings back in the original location and leave only the front recessed light on.
---
---
---
---
We recently stayed here for two nights for the Masters and what a great place! The cozy cottage was extremely well done and privately placed off a main street within Augusta and a perfect place for a getaway or during Masters week (about 3.5 miles south of the course). Kathi was great at communicating about the location, recommendations for dining and instructions before we arrived. The cottage was equipped with high-end finishes, supplies (water, snacks, towels, linens, toiletries, etc.), a comfortable bed, and plenty of southern charm. We really can't provide any constructive criticism because we had such a good experience with Kathi and the cottage. We hope we have the opportunity to stay here again in the future!
---
You will not go wrong with this one!! The house was well equipped with all necessities. Just right for 2 people. If you like to cook the kitchen was top notch. I felt guilty for not taking advantage! There is an awesome bar and grill right next to the cottage. Great beer, yummy grilled cheese sandwiches and tomato soup! Wow!
---
My cottage has been a very real haven for me over the years and I am so happy to extend it's nurturing coziness to others. As an advocate of healing, both physically and emotionally, it is my hope this space might bring such experience to all that visit. Yoga and Thai yoga therapy are part of my path. It is with joy that I offer yoga and/or Thai yoga therapy to you by connecting you with these services provided by fellow practitioners.
语言:
English