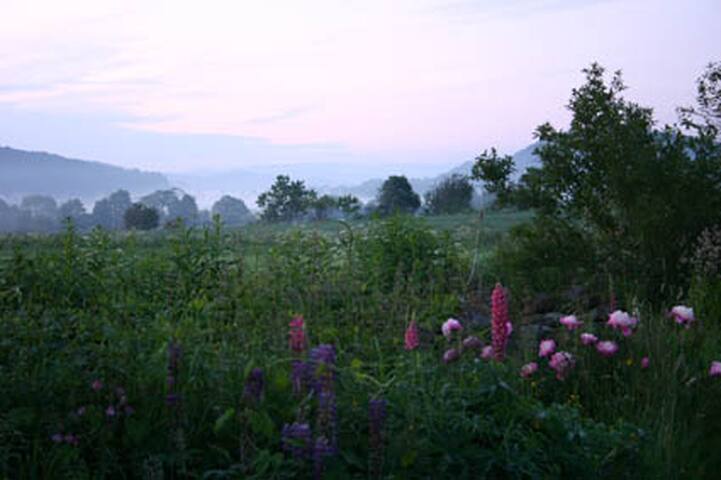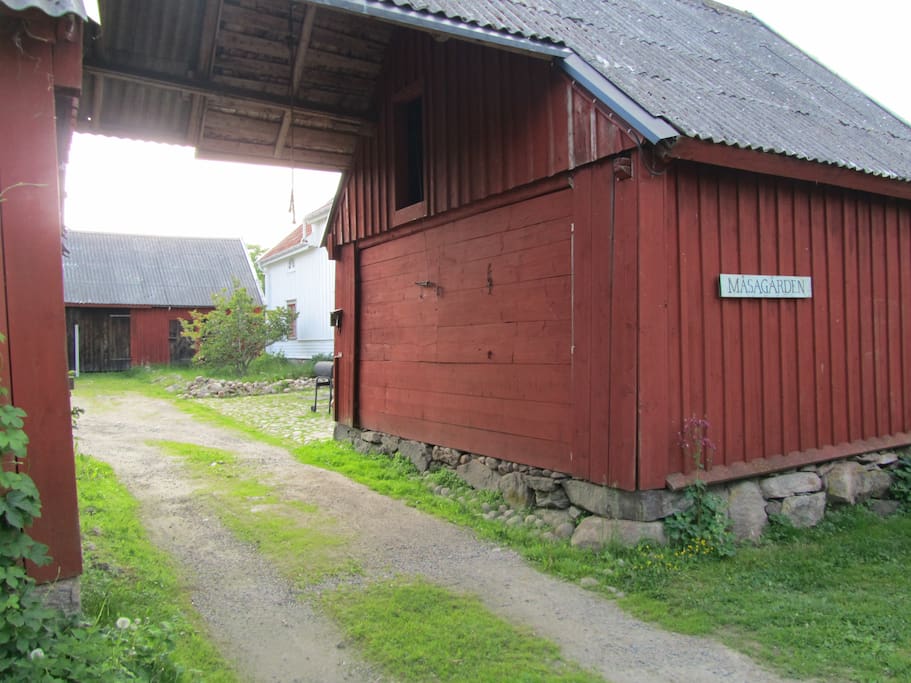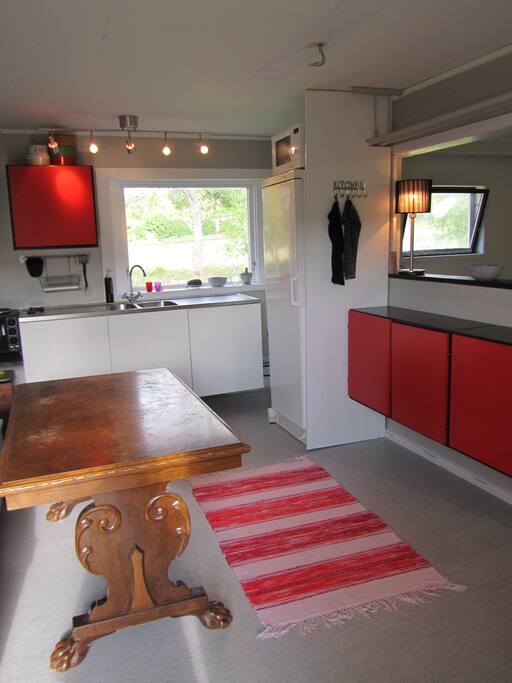 Live on a farm from 1843 near Åskloster at Viskans outlet 1,5 mil north of Varberg and 6.5 mil south of Gothenburg. Apartment in barn throw (60sqm) with 1 separate bedroom, open floor plan and room for 3-6 persons. Kitchen, and toilet, shower/sauna.
房源
The open landscape. The proximity to Viskan and woods and the short distance out to sea.
房客使用权限
There is the opportunity to grill and eat outside in the garden. We have a larger ICA store 2 miles from us. It has everything you need. The sauna can be used for an additional fee per session. Ask and we will help you.
Shop: 2 km
Pharmacy: 4 km
Swimming: 2 km
Bank: 4 km
Bus: 750 m
Boat Rentals: Uncertain
Bike rental: OK
Fishing: 400 m
Football Field: 2 km
Golf: 2 km
Sea: 2,5 km
Playground: Plenty of room for children to play outside
Miniature golf: 4 km
Nearest neighbor: 300 m
Restaurant: 2 km
Riding: Do not know
Pool: 4 km
Forest: Ok
archipelago
Beach: 2.5 km
Liquor Store: 17 km
Hiking
与房客的互动
We live on the farm and are available here if anyone needs help with something.
其他注意事项
Children are allowed to move freely around the yard and play with what is in the garden. Ex. trampoline, swings.
Toys, books, etc. are available to borrow. Parents are responsible for keeping them under review and out of danger. :) We can offer a babysitting service if time is available.
---
---
We have two cats in the yard and since we live in the country we want to alert any allergies that you may want to take medicine. Smoking is not permitted indoors.
---
Our stay was wonderful and the apartment well located-we found it easy to get to beaches and to Varberg (sometimes multiple times in a day). The selection of movies for was a welcome treat for our kids during downtime. As others say, the toilet is different but really simple and no issue at all. Would totally recommend.
---
Ulrika and Heinz are the most gracious, kind and accommodating hosts. They went out of their way to ensure we had a great trip including really making our 4 year old feel comfortable--the lent him toys, taught us how to crab fish, explained nearby beaches, bike paths, restaurants and playgrounds. They were so kind and considerate, if you are not familiar with Sweden (as we are not) they are excellent hosts as they are so helpful. I cannot express how wonderful they were. Ulrika strongly suggested we rent a car but there is a bus stop pretty close and we don't mind d a little walk. However, the bus is very very infrequent so it was not usable and we did rent a car after all which helped a lot. There are wonderful areas nearby to explore but a car is almost mandatory unless you never want to leave. The actual accommodation is a little quirky. The wifi signal didn't work inside for us, so we had our morning coffee outside to use the wifi in the garden. But they had DVDs so we didn't need to stream anything for down time. The bathroom has a camp toilet. It's different than anything I've ever used and does take some additional maintenance from the user. Nothing hard or anything but also not standard. Our son wasn't big enough to use it (40 pounds and 42 inches) so we had to hold the potty down for him every time. The grounds and location were perfect. We spent a lot of time outside on the trampoline or exploring the area. It is gorgeous and if you are looking to really get away o highly recommend this place.
---
The welcome by Heinz was nice, he explained everything about the house. The owners did not bother us, which was very nice. But we must say, that the toilet and kitchen were not proper at all, also at the furnitures and under the beds lays a lot of dust. The garden was under construction during our stay, which we did not know in advance (they informed us 1 day prior to arrival). So it was muddy during our stay. Guest must have their own car, because it is not very close situated to shops or supermarket. I would not complain very soon, but this was really our first kind of negative experience, booked via Airbnb.
---
Una buena oportunidad de vivir en la tranquilidad campestre de una granja sueca. Ulrika y Heinz son personas francas, accesibles y amigables. Nuestros hijos lo pasaron bien jugando al fútbol en el jardín, saltando en la gran cama elástica, jugando con los juguetes del apartamento y viendo las películas allí disponibles. El apartamento constuido en el granero es de tipo rústico, si bien con espacio suficiente y hasta cuenta con sauna. Si hubiera habido disponibilidad nos hubiéramos quedado más días. Necesario coche con el cual puedes moverte a Varberg, Gotemburgo, el inmenso centro comercial de Ullared y los bellos parajes de la zona. Recomendable para familias.
---
Cosy flat with everything you need plus a sauna on top, a great view and even better surroundings. Full of nature, a river close by and extremely friendly, helpful hosts!
---
Ein wirklich wunderschöner, ruhiger Ort! Man ist schnell in Göteborg, noch schneller im schönen Varberg. Ulrika und Heinz sind sehr nette, hilfsbereite Gastgeber, haben uns tolle Tips für Ausflüge gegeben und standen für alle Fragen zur Verfügung. Vielen Dank für die schöne Zeit, die wir hier verbringen durften.
---
Ulrika and Heinz were very kind hosts and helped us with additional equipment we needed as well as tips for activities. The accomodation itself is very basic and quite secluded - so you definitely need a car to go to the sea (you need to cross the highway) and do other activities. Very child-friendly accomodation with lots of toys - our daughter loved it! :)
---
My name is Ulrika and I work as a Illustrator/Graphic Designer in Varberg and my husband as a Gardener/Garden Designer with his own business in Gothenburg. At home I love to be outside while my husband do the cooking. Our children, Astrid that is 14 this year and Gideon that is 1…
语言:
English、Svenska