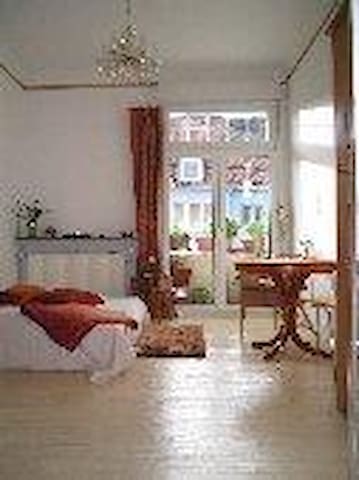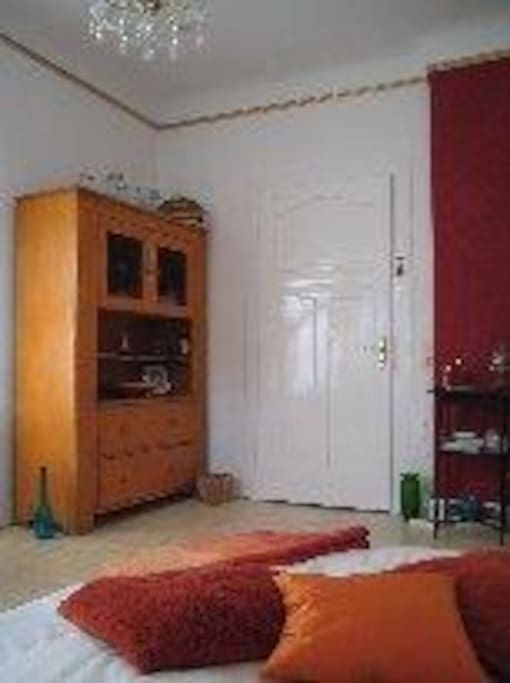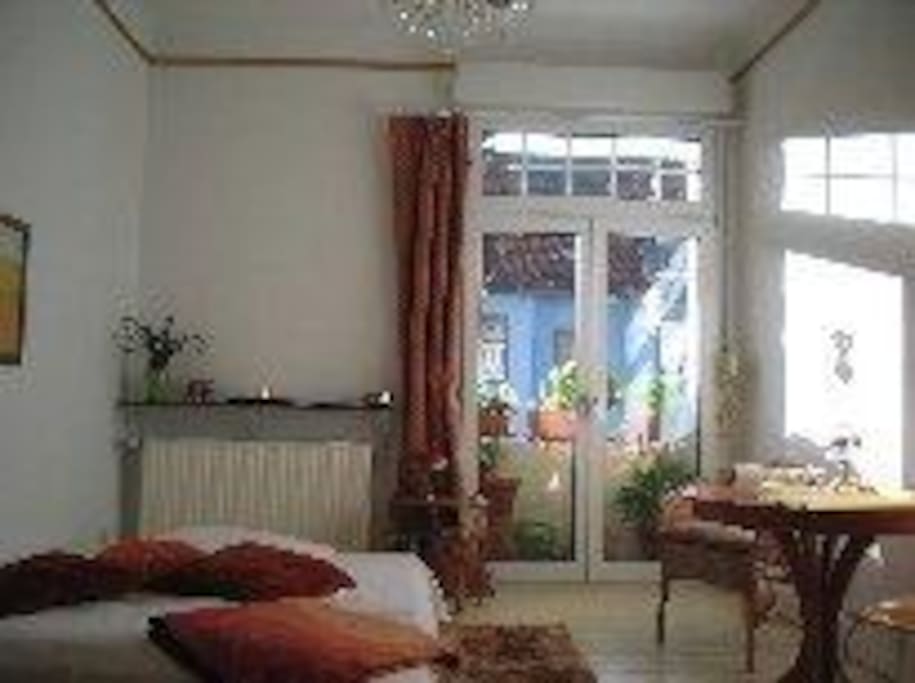 Individual & Organic! - Breakfast
房源
A warm Welcome,
a friendly room
and a rich breakfast:
Individual – and naturally Organic! (or vegan)
Enjoy Arriving!
In the multi-cultural "City of Cathedral" Cologne,
in our beautiful neighbourhood,
close to the centre, yet quiet.

DETAILS:
"…because We All are guest on this earth…"
1 PRIVATE ROOM : 16 Square Meters
Friendly and bright, with a view over the roofs to the sky. In one of the few remaining old, atmospheric houses from the 19th century.
Entering your temporary home in the third floor, you can just step in to the first door and enjoy your own private space.

与房客的互动
One day Mohamed stayed here. From Egypt. He came for professional reasons to the TradeFair of Cologne / KölnMesse. It was his first time in Germany. Sometimes, through the open door, I saw him praying. On the little carpet in front of the bed. How such a little, normal carpet could become a place for a prayer! Seeing this, it fulfilled me with joy. Once we were sitting at the table, talking about God and the World. Suddenly Mohamed interrupted, looked at me with an open, astonished face and said to me: "Helen, I don't feel you as a stranger!!" – Yeah, that's it! These moments make happy! And… it just happens… depends on the humans and on the moment in their life when they meet… ;-)
其他注意事项
FACILITIES:
Bed & Breakfast (Organic/BIO or vegan)
1 big bed: 150 x 200 cm (one matress)
Bedding (Antiallergic)
Shared Bathroom (Shower/WC)
Towels & Soap
I'm sorry!, the room is not barrierfree, no access for wheelchair
SPECIALS:
Organic/BIO-Vegan-Breakfast (inclusive),
Own dishes
Late arrival possible
Own key
Tourist short guide and city map of Cologne
Mini- HiFi
Little Balcony
Non-smoking
No animals
Parking in den streets around
LANGUAGES:
English, Ellinika, un peu Francais, un po Italiano
---