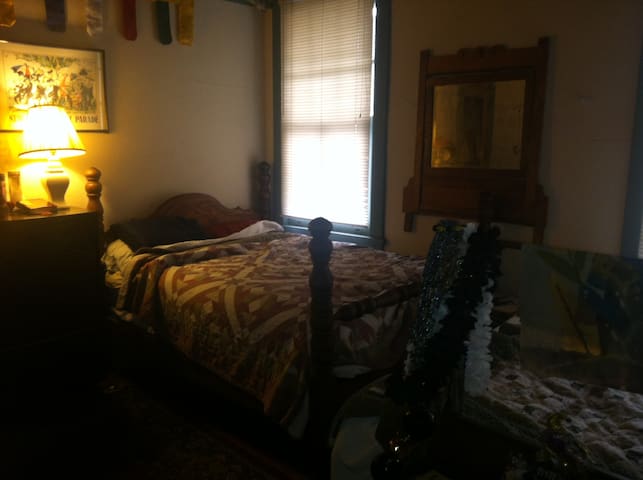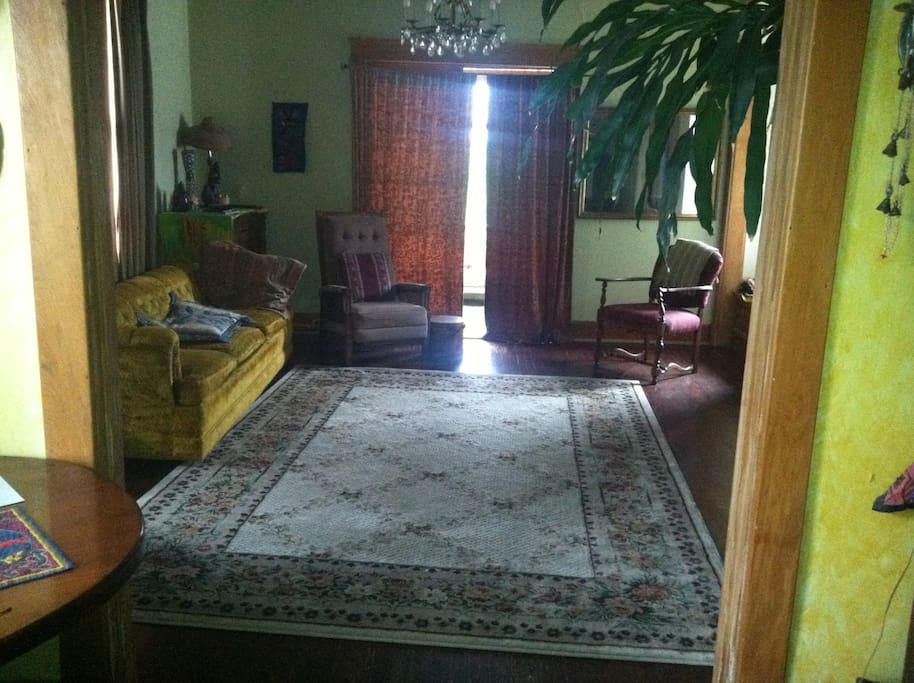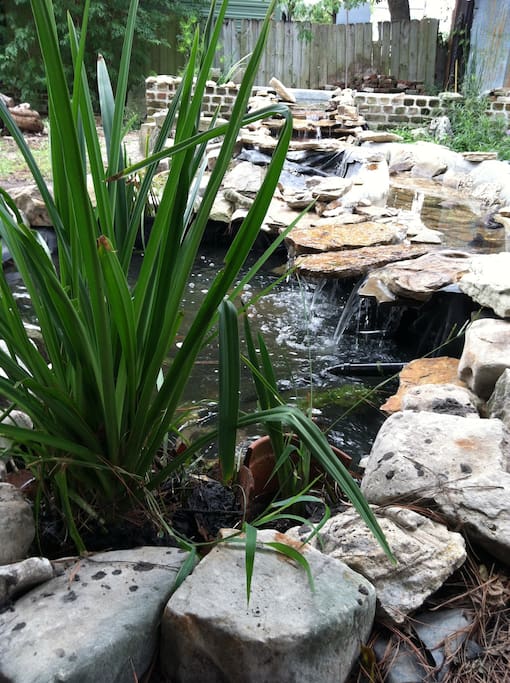 Single Room with 2 beds and couch
Private bed room with 2 separate beds and couch. It can sleep 1- 3 comfortably; With a shared bathroom with antique claw foot tub. Breakfast available at an additional charge. Near street car line in mid city. Two sweet dogs lives in the house, and sometimes a friend visits them.
---
Ms. Steph was very nice and accommodating. Her place was exactly as she described, and within walking distance (less than 5 mins) to the Canal street streetcar, which I used to get to the French Quarter and the Superdome. The room was clean and offered plenty of room for my 2 friends and myself. All other accommodations were as Ms. Steph described. Her 2 dogs were very friendly as well.
---
Steph was great at making us feel welcome in her home, and offered us plenty of space to get settled. It's much larger than it appears! My favorite part about AirBnB has been going back to a space to relax without loosing sense of the place you are visiting, and Steph's listing nails that experience. The room and bathroom are comfortable and clean.
---
Steph was really flexible with us when our plans changed unexpectedly. She also let us keep our things at her place while we were out on our check-out day. She even surprised us with some fresh fruit when we woke up. It's a very different experience staying in a shared room than having a whole house to yourself, but it was never a problem. Our main concern was not having a shower in case we needed to clean up quickly, but if you are fine taking baths, you won't have any issue. The room was bit muggy and we did not ask about air conditioning in it, but it was a nice night so we just opened the windows. It was a perfect location right in the city and it was very easy to get wherever we were going. I would definitely recommend it
---
Overall excellent experience! Steph was friendly, accommodating, and easy to communicate with. She offered lots of her knowledge and recommendations to have an enjoyable Mardi Gras and stay. The room itself was great. The house was cozy, safe, and filled with character. The room itself was wonderful with super comfy beds. The bathroom only had a bathtub which might take back some guests. I personally thought the tub made it a very fun experience since it's been so long since I've used one. Since I was here for Mardi Gras, I was relying on the close trolley stop to get to the French Quarter. Unfortunately it was closed for the parades. However, there was a bus stop right next to the house as well (less than a block away) and for $1.25 and a 15 minute ride, I reached where I wanted to be down Canal St. Overall great host and location!
---
I am from New Orleans, usa. I am a yoga teacher of both flow and Kundalini yoga. My passion is film making. I love traveling and experiencing other countries and cultures. I am easy going and independent. I love good cooking/food, animals and gardening.