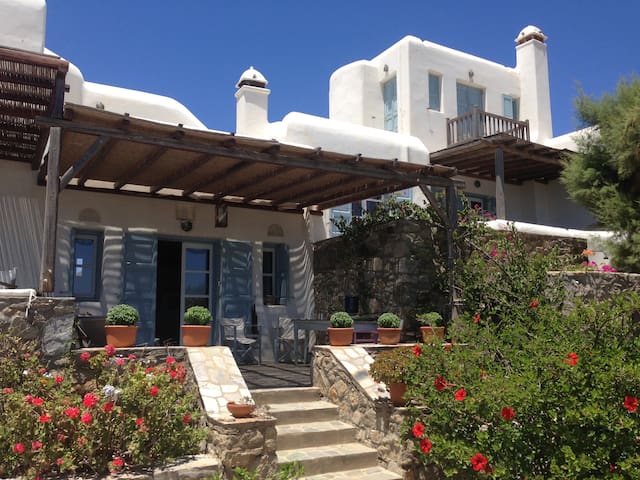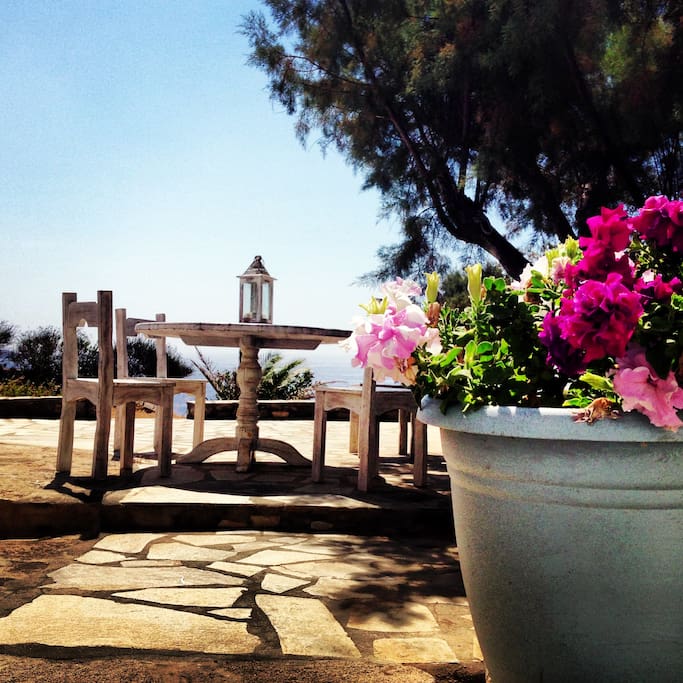 Villa with great view in Mykonos.
250 sq. m. villa for rent in Mykonos Aleomandra, 3 klm from Mykonos town. Next to the main building 3 studios 200 sq. m. in total, can be rented in separate with all facilities, kitchen, bathroom …
A unique neighbourhood, very close(3,5 klm from Mykonos town), 99% with private villas and no hotels, very close(walking distance) to beaches. The orientalisation of the area is unique too, with a vie…
There are bus stops at about 15 min walk from the villa. Can rent cars etc, or mini van with a driver.