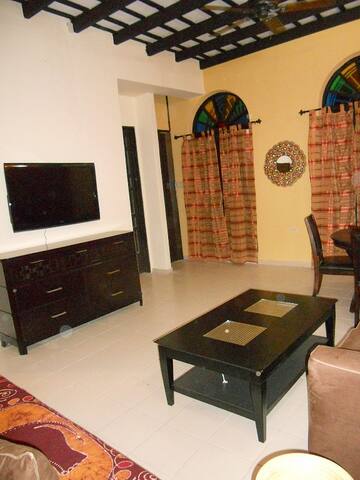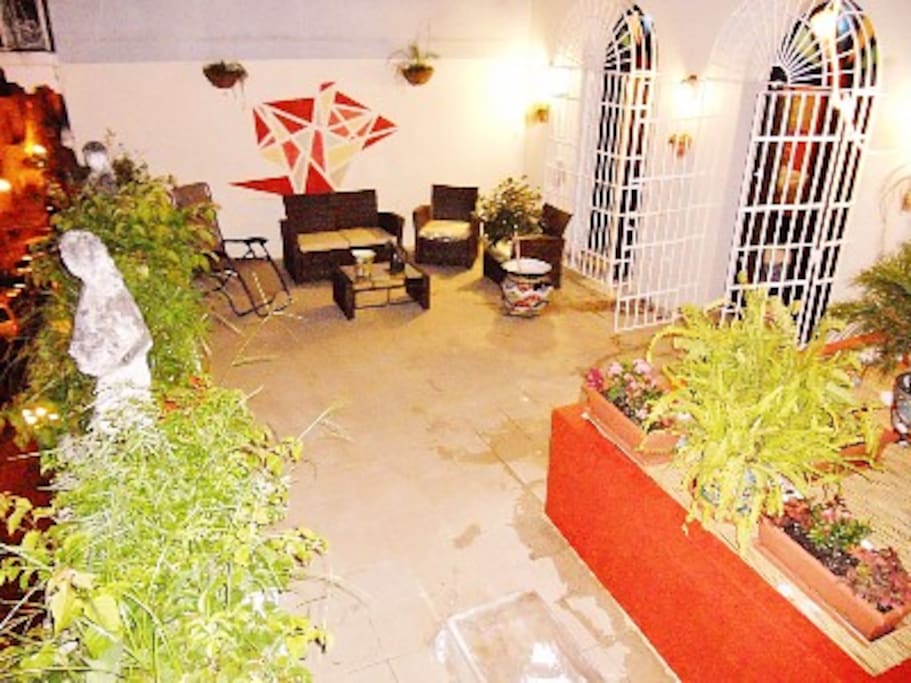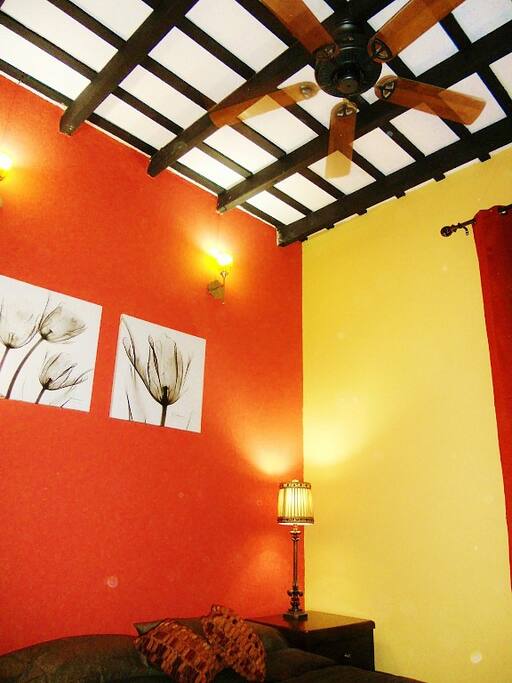 AMAZING SUNBATH Terrace-UNIQUE-Location! #5
We have a charming apartment in one of the most desirable streets in Old San Juan. The apartment was recently renovated in the tradition of this historic neighborhood but with touches of modern style to create a special home away from home.
WE DO NOT PROVIDE PARKING
---
The pictures do not do Otto's place justice. It's fantastic. Otto was in contact whenever we needed and was very accommodating. The private rooftop was and unexpected bonus. We will definitely stay here again.
---
This is a beautiful and unique villa! One must see it to fully appreciate it. The decor and design are amazing. Our family of 6 had a great stay. The location is very central, close to everything. We did have a concern which was immediately addressed and resolved by the owner. Some notes: Much of the pool area is open to outside so when it rains can get a bit slippery on edges of tile. There is a spiral stair that may be an issue for those with mobility limitations but there is also a bedroom on the first floor. No bathroom accessible without going upstairs or across the little bridge and then 3 stairs though.
---
I traveled with my elderly mother. This location to the eye is great, modern furniture but horrible old and hard mattress. Sheets are not bleached nothing in there was. And not enough hot water in washer to kill bachatera. Sheets smell like Fabuloso cleaning fluid and we found hairs so we had to go buy comforters and sleep on top of everything. Paint is peeling on all the walls. Old San Juan is gorgeous and we completely understand it was a colonial place. Although this street specifically is very steep and up hill making it very difficult to walk up with an elderly woman. The host was a gentleman (not the lady in the picture) was always quick to answer call and messages but not helpful. Our first night the refrigerator was not working so it spoiled all the food we had just bought at the grocery store for the week. When I called him or text him with my issues his reply was complet silence. He did not offer a solution. My recommendation to him is to paint and make the patio more livelier and to remove all the dead plants. Replace all linens with white linens that can be bleach. Rember that multiple people use them and must be sanitized. Also to get a more comfortable mattress it was very painful to sleep on that mattress.
Sorry this guest didn't enjoy Old San Juan or my apartment. The mattress, sheets, paint, stairs, hills in Old San Juan, my laundry detergent nor my almost new front loader washing machine. I offered right away to have sheets rewashed until to her liking, or bring new sheets, but she wanted to rewash them. I referred her to the laundry detergent in her apartment (we supply it) to confirm what we use, not detergent for other purposes. Is there some paint peeling? Yes. In my Old San Juan apartments you may see peeling paint, or chipped wood or rusty wrought iron bars. And in the street, cracked and worn cobblestones. For me, that is the essence of a medieval city. As far as our apartment being difficult to access, I feel this guest should have told us about her mother's difficulty walking. I would have gladly referred her to our apartments at ground level. We don't know a persons condition unless told, and we have many retirees and elderly persons who have a great time in this apartment. Please see recent review of 5 retirees who loved it. This guest asked to check in early, we accommodated. But when she showed up hours later her food had been in a hot car a long time. No one before or since has mentioned the frig. Nextly, after being very lost (easy to happen) I sent an assistant to walk to find her and help bring her and her mother safely to the apartment. She scolded me that he should not have so easily gotten into the car without a more proper introduction. After he brought them back, he helped bring their luggage and food up. I was then told I should replace the linens with white instead of colorful interesting patterns. She is right, I did fall silent after I heard her list. We were not interested in offering a refund so she could leave. I texted her a few hours after settling in to see if they were comfortable or needed anything. I did not hear back for 2 days. I believe a guest with special concerns has a duty to do some basic research to understand if a vacation apartment (and city) is suitable for their needs. Nevertheless, we bent over backwards to try to make the best of things for her but sorry it was not everything she was looking for. Otto
---
We loved the location in the center of old San Juan, convenient to restaurants and tourist sites. The terrace was a great space for a lazy breakfast or lounging with a beer in the evening after sightseeing. Otto's a great host responding promptly when we had questions and helpful with info about the area. We particularly appreciated his flexibility about leaving our bags for a couple of hours after we checked out. We'd stay again and would recommend this flat to friends.
---
This is a delightful place to stay in the centre of Old San Juan. It is close to so many great restaurants, the Free bus for touring the citadel and the Fort. It is a cozy, clean place with comfortable places to sit and sleep. We enjoyed this place, especially the cool terrace.
---