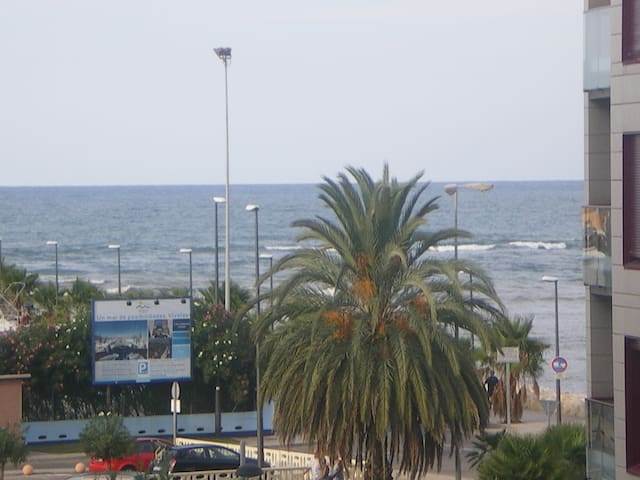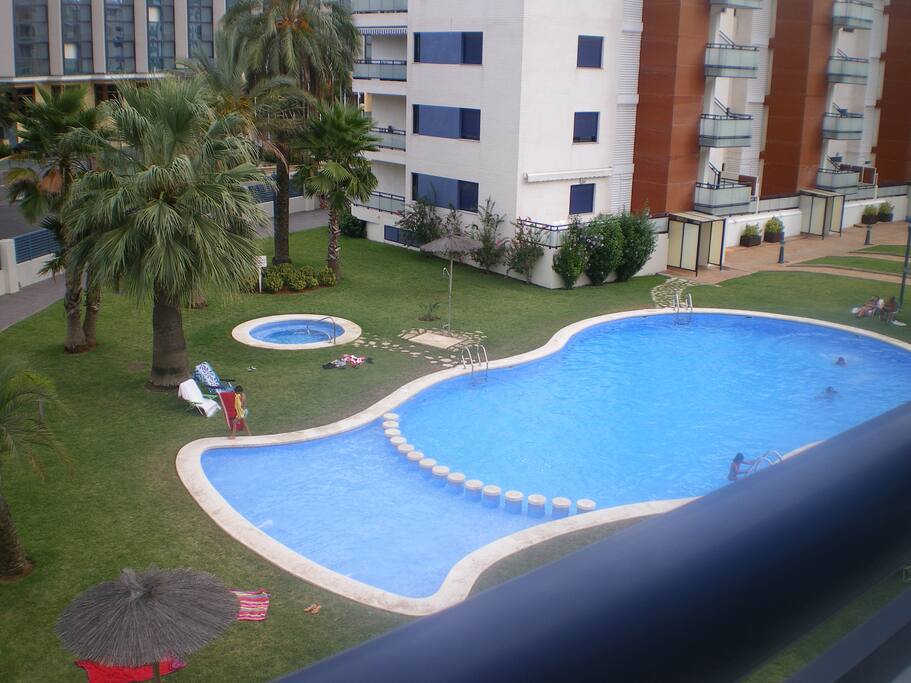 Exclusive luxury air-conditioned apartment of a new apartment complex, just across the road from a sandy beach and the Marine Club in Denia (Alicante). It comprises a big terrace, 2 double bedrooms (1 with en suite bath/shower), 2 luxury
Right from the start Blanca made us feel welcome even before we got to Denia and her lovely apartment. She communicated with us before we arrived and was willing to assist us in finding our way to Denia. When we arrived we found the apartment was exactly what we thought it was. It was large, airy, comfortable and what a view. It was conveniently located for going into the town and especially for the beach. The swimming pool was refreshing and kept clean. Maribel came to give us the keys to the apartment when we arrived and was nice and friendly. Blanca and her husband visited us early during our stay and were helpful with showing us how to work things such as the TV and how to position the sun shades if there was alot of wind. They made us feel that they were there for us and if we needed anything they would help us. We were there with our grown children who were more than happy with the space and the second bathroom which they shared. Our daughter was married on the beach in Denia and of course it was the most beautiful wedding and bride ever! We could not have been happier with the apartment and our gracious hostess, Blanca. She speaks English which was helpful for us and also speaks German as well as her native Spanish. Next time I hope to be able to speak to her in better Spanish because we will definitely try to stay in her apartment the next time we come to Denia.
---
We've had a great experience in this light and spacious appartment in Denia with seaview. Communication about the reservation, getting the key and returning the key went verry smooth.
---
Прежде всего хотелось бы сказать огромное личное спасибо Бланке за гостеприимство, отзывчивость и пунктуальность во всех вопросах. Так же за ее советы по ведению дома. Квартира отличная, светлая, много воздуха и очень уютная большая лоджия. Я проживал один, но для 5-6 человек квартира вполне комфортабельная и не тесная. При квартирах в этом доме - очень большой и чистый бассейн. До моря - 3 минуты ходьбы (единственный минус - море на пляже очень мелкое и нужно идти метров 250-300 до того , как вода достигнет хотя бы 1,5 метра глубины ). Магазины в шаговой доступности. Центр города в 10-15 минутах ходьбы. На лоджии квартиры приятно встречать рассвет. Еще раз спасибо Бланке за гостеприимство.
---