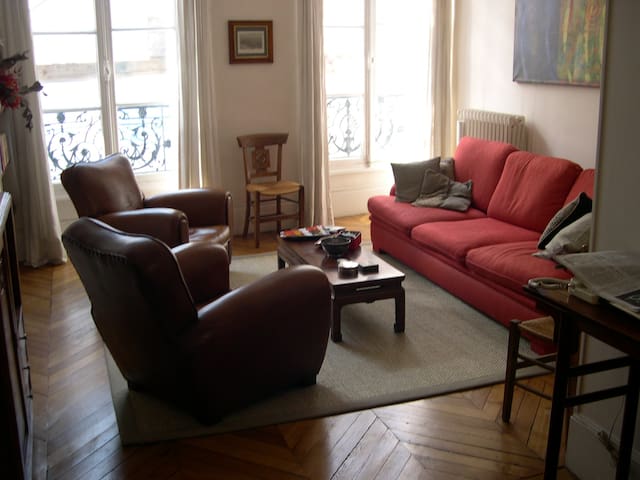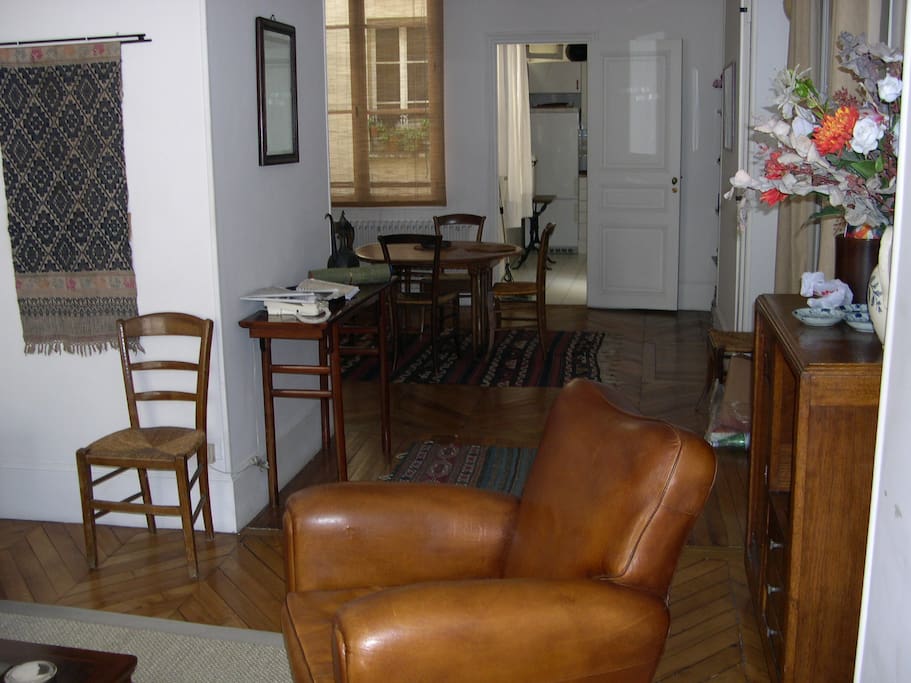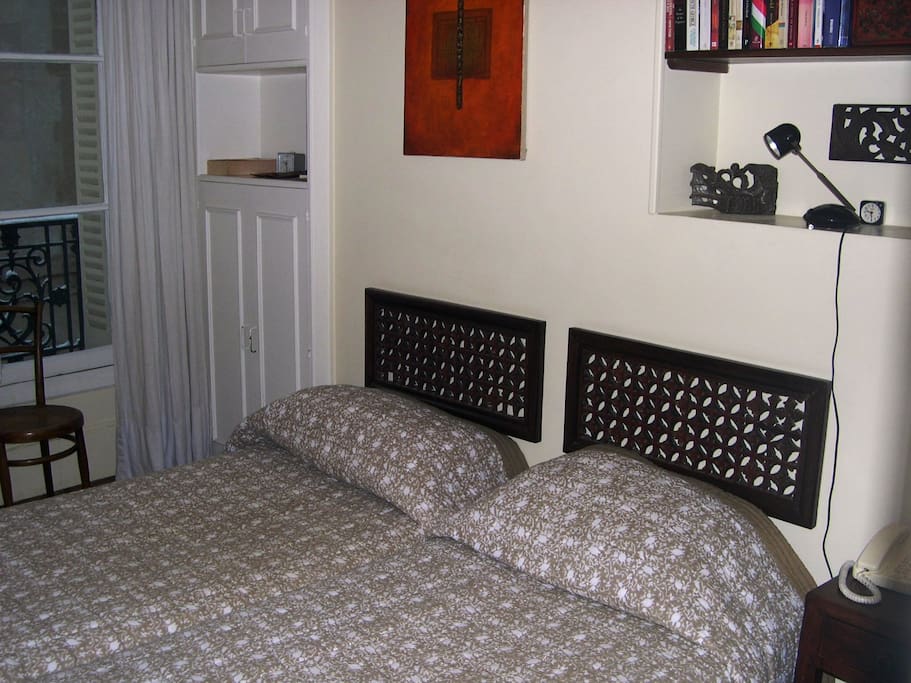 70 sq. meters Marais apartment , two bedrooms, 1 full bathroom and extra WC. Fully fitted kitchen and spacious living and dining room area. Beautifully furnished. Building with elevator. No doorman. Cleaning service once a week extra. Very close to Place des Vosges, Musée Picasso and Carnavalet, on the same street as the Eglise St. Paul.
---
We chose this space mainly because of the bed arrangement, that it could be configured as four twin beds and because of its location in Paris. The location is difficult to beat, being one block from the Metro 1 line in Paris. We were traveling with our single parents who had each…
I am sorry that Todd though I was "reluctant", but I always do like to be told who is coming (it was not Todd but his family) and a bit more about our guests. After all, this is not a "rental" property per se, but a place that we used on a full time basis in the past and that we decorated for our own use. So, I shy away from adolescents (even our own grandchildren), younger couples, etc. and it is reasonable to find out who is coming and what for. We are Spanish speaking and so is Gustavo who helps us with the apartment since we are so far away. He is fluent in Franch and is a Spanish speaker and could not be nicer. I hope that in spite of my "relunctance" Todd´s family had a nice stay at our home. Isabel
---
We had such a great time in Isabel's apartment, which was spacious yet cosy and we felt right at home. all comunication went smoothly and Isabel was quick to answer any question we had. The location is really perfect and I hope to soon come again.
Dear Naomi/Uri: I think for proof of payment the best is to address the request to airbnb. I have the page where they say how much it was, etc. etc. etc. I can print it and eventually -- at the end of the month mail it to you. But that is about all I can do. While I think that airbnb would be able to send you a receipt. It was E1.020 as far as I can see on that page. Best regards, Isabel
---