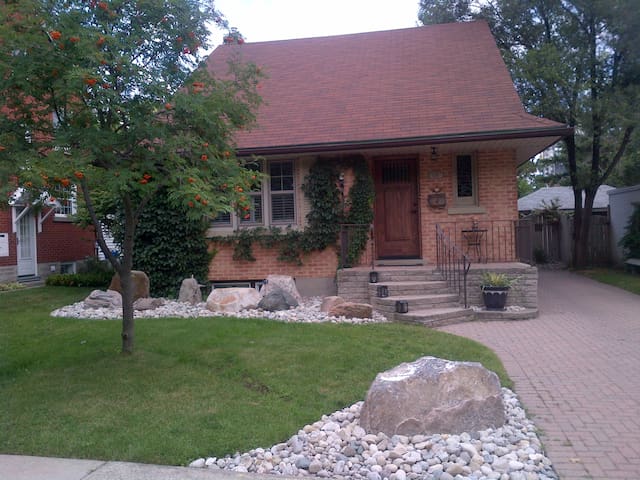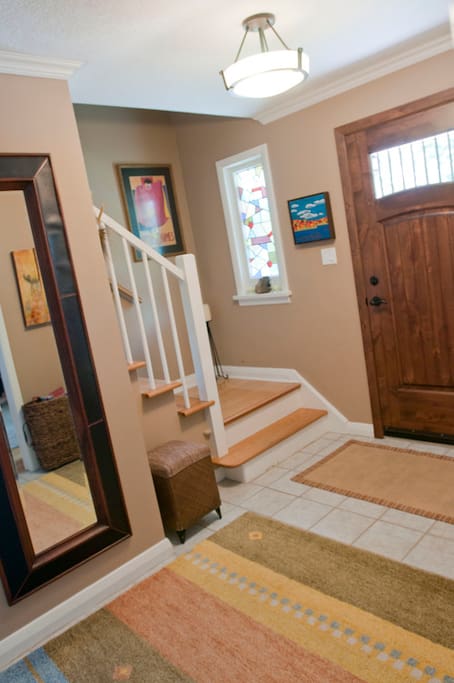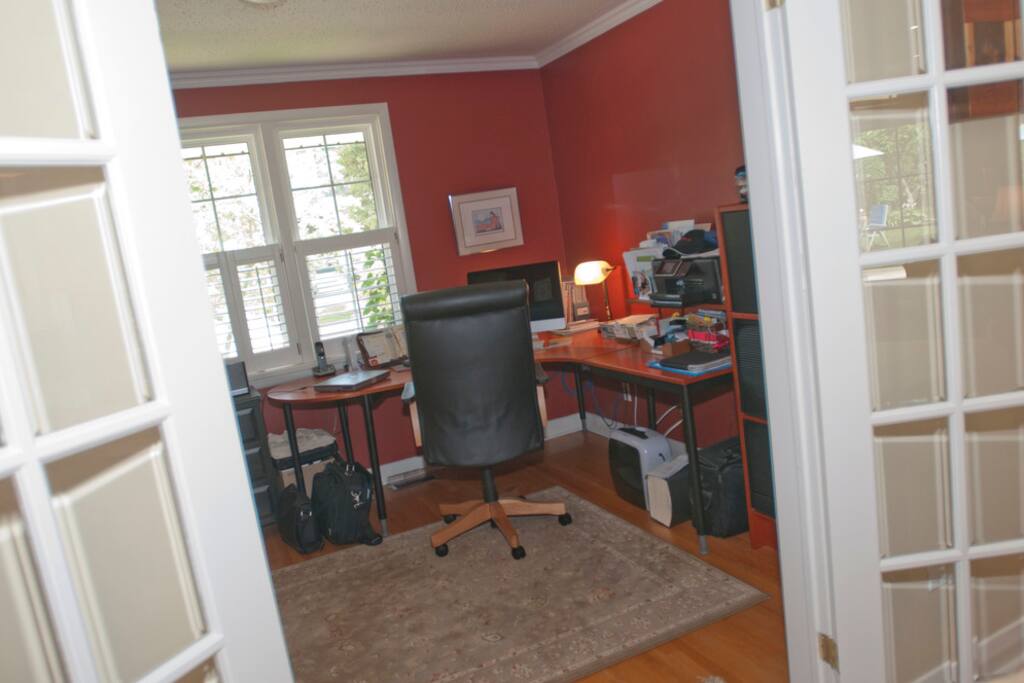 ---
---
---
---
No parties please. Safe, residential neighborhood.
No smoking please.
---
---
---
---
Well were shall I begin ??? First of all I want to thank Lori for being an awesome host. Lori is very friendly, warm, helpful and simply amazing. She'll get out of her way to make sure we're comfortable and happy. We enjoyed our 48 days stay at Lori's home , we felt at home . The house is equipped with all our needs and more , really everything. From spices to entertainment, the house is spacious, the beautiful garden with the sound of birds is extremely relaxing. Near to everything really everything, public transportation is minutes walk , waterloo park, uptown Waterloo with all restaurants, pubs, shops, supermarket, pharmacy, waterloo university all mentioned are walking distance from lori's house . Thank you Lori for making our stay enjoyable and comfortable:) Zeena
---
We stay at Lori's lovely house every year and we always have a wonderful time. The landscaped garden and quiet neighbourhood will make you feel like you're in the country even though you're steps from the town center. We even saw a rabbit in the back garden one morning. The hot tub and spa-like shower are perfect ways to relax after a day of exploring. We look forward to visiting again next year!
---
Our family lived at Lori's place for several months while we visited the University of Waterloo and it was perfect! The location was fantastic with just a: 5 minute walk to Uptown Waterloo (including a grocery store and good coffee); 10 to the primary school; 15 to the university; and 15 to the library or a park with a summer splash-pad. This made our transport decisions simple, healthy and convenient. When we arrived, Lori's place was as shown in the photos but we were still surprised at how comfy it was, and how easy it was to live there. The home had everything we needed – necessary for us having travelled from Australia. The home was plenty big enough for the four of us as the main floor living area was generously sized, including a nicely set up office space so we could work at home. The large kitchen was fully equipped and easy to work in with a lovely big dining table. Lori provided an extra bed for us so the kids shared a large room and had the whole basement living area and bathroom to themselves. Upstairs, we enjoyed the master suite with deluxe bathroom and exercise equipment. We loved the garden that had enough space for the kids to play. Also, throughout our stay we were entranced by the local wildlife that visited the garden, blue jays, cardinals, chipmunks, rabbits and many squirrels, even when the snow came. Lori and Jim were fantastic hosts! Even before we arrived, Lori was super helpful with advice regarding the town we would call home. They provided everything we could need and always responded virtually instantaneously and helpfully whenever we had questions. Jim kept the garden throughout our stay and Lori arranged for a fortnightly cleaner, which meant we could explore around Waterloo and beyond without having to worry about weekend chores. We chose this home mainly on location, size and price but it was so much more than that: it truly was a home-away-from-home that we wouldn't hesitate to recommend to other visitors to Waterloo!
---
Lori's place was a perfect getaway for a weekend. She had everything we needed and we really enjoyed the theatre room. She left us some muffins on the table along with a note explaining how to use everything. Lori was very communicative and we appreciated the constant check ups. Would recommend, and wish we could have stayed longer.
---
My wife, kids and I had a wonderful stay at Lori's house for Canada day weekend! The house was clean, spacious and well-appointed with everything that we needed. Lori was very attentive and made sure we had a smooth arrival. Highlights for us included: the oasis-like garden with a big wooden patio and table for outdoor dining, gas BBQ, huge double shower in the master bedroom and of course the hot tub!!! It was the perfect place to unwind for the weekend and was very centrally located, walking distance from Uptown Waterloo. We even found some toys for the kids to play with in the basement and the back yard. We would recommend Lori's house to any Airbnb guest and hope to make it back soon ourselves!
---
We are semi-retired adventurers who love to travel, meet new people and explore new places. We love music and participate in many kinds of sporting activities includuding bicycling, snorkelling, canoe camping, surfing, tennis, hiking, yoga, Pilates, etc. We love everything about cooking: including procurement, prepping, preparing and most of all eating & entertaining! Carpe Diem!
语言:
English