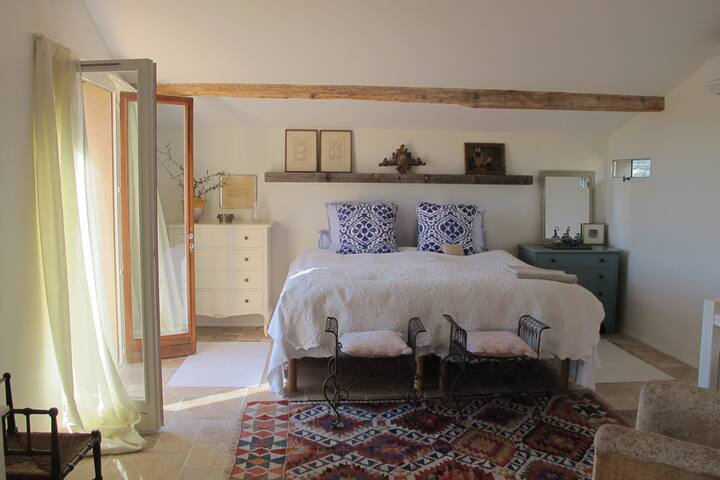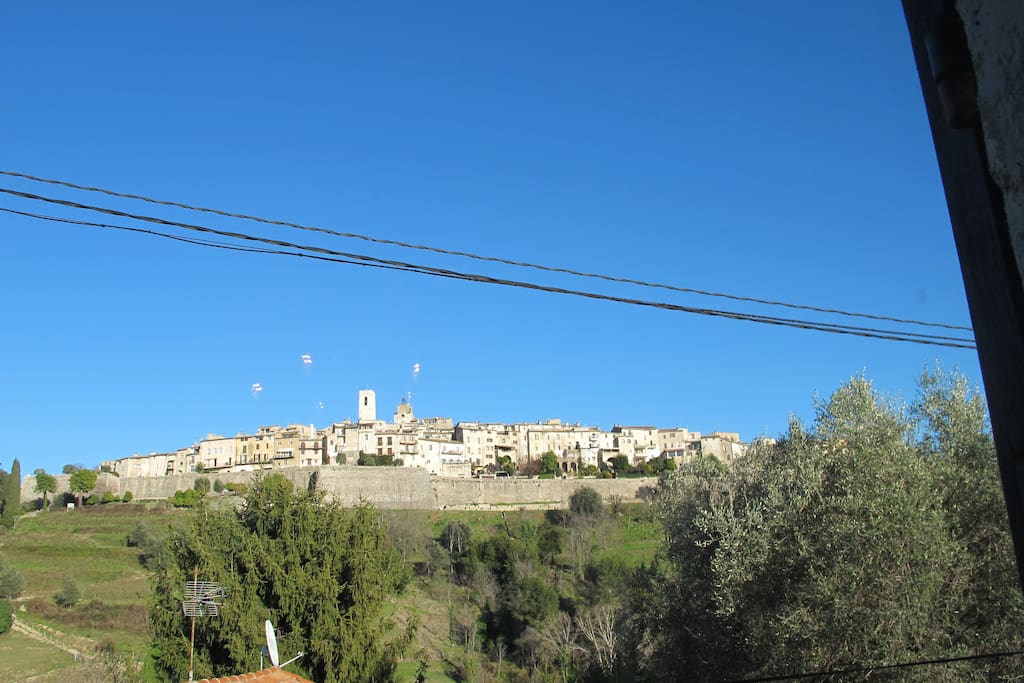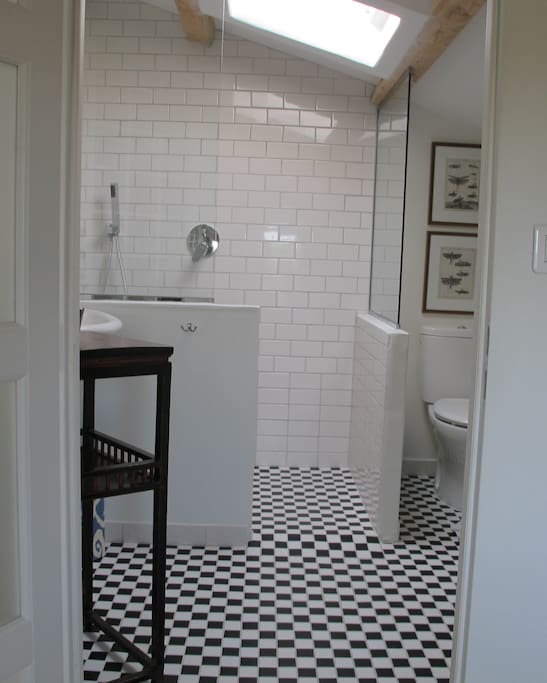 的是一个别墅...步行7分钟到历史悠久的圣保罗de Vence村。美丽的获奖设计(Remodelista),开放式计划,2楼带2个阳台的别墅。意见到圣保罗的村庄出海。现代,全顶厨房。 15分钟到海滩和机场。
Really a maisonette...7 min walk to historic village of St Paul de Vence. Beautiful award winning design (Remodelista), open plan, 2 floor maisonette with 2 balconies. Views up to village of St Paul and out to sea. Modern, full top line kitchen.
15 min to beach and airport.
---
Anne's home is very beautifully done up. A very inviting & relaxing space she has created. The sofa in the living room is super comfortable. We could chill there all day. All the lights in the house are dimmable, so we could create the perfect relaxing ambience per the mood. She even had a bottle of local wine, madeleines & a bowl of fruit for our welcome, which we thoroughly enjoyed. The private parking spot was a huge plus. Could comfortably park our Ford C-Max there. There were a few things that leads me to not give it 5 stars: 1. For the patio door in the bedroom, there was a bed sheet hung over the curtain rod instead of real curtains. The bedsheet would fall off anytime you try to draw/undraw it. When I mentioned this to Anne, her reply was a terse - "no one else has complained before, please use the shutters". I particularly didn't like that. Why should I care if no one has complained or not before. The shutters were difficult to use each time and not to mention, there were lizards on the wall outside which I risked entering the home each time I opened the patio door. 2. The trash cans throughout the house weren't lined. 3. We confirmed over email if she had body wash & shampoo, but still none were provided despite requesting once I arrived. 4. The bed had a weird bump in the middle - something that Anne should fix/replace. But otherwise, if you're on your side only, the bed was comfy, but maybe a tad bit too soft. 5. There was a bad sewer smell in the bath when we arrived, which after mentioning to Jan, we found out that the drain lock mechanism hadn't been shut properly by the cleaners. 6. One other thing to note is that there's no noise separation between the bedroom upstairs and the kitchen/living room. So if you have a baby sleeping upstairs, you have to be quiet downstairs. Not a problem for people without babies. 7. Also, though Anne did mention the stairs a very steep. But they aren't just steep, but the steps are very shallow too.. as in, your entire foot doesn't fit in - so while coming down, you have to be extra extra careful, specially if you're moving your luggage up & down. However, all in all, aside from these hiccups, I did like Anne's place. I just hoped her response to #1 wasn't as curt.
1. The 'bed sheet' that hangs on the curtain rail by the bed is a beautifully embroidered textile that works perfectly if you are gentle with it. The authentic shutters are easy to maneuver, but take some getting used to. The lizards are more afraid of you then you of them...and they are part of the French country side and eat the bugs that would love to come inside and bite you! 2. no comment. 3. I do apologize for the lack of soap in the shower...this was actually the first time 4. The down topper on the bed is easy to shake out to make it even. 5. Again, I apologize for the drainage mistake on the shower which was immediately dealt with. The other complaints I will not comment on, but perhaps if you are fussy about the quirks and charm of a private house, a hotel would be better suited to your needs, but they most likely not give you the discount that you asked for which I gave.
---
Scenic, charming, welcoming home decorated with love and attention. Surprisingly close to Nice, yet secluded from Nice at the same time. St. Paul de Vence's walled village is a short walk, and the town of Vence is a short drive away. We were shown tremendous hospitality with a nice selection of local food awaiting us after our long day of travel.
---
I have stayed in many AirBnb spaces and this was by far my absolute favorite. Anne's apartment is a beautiful and comfortable place to relax and take in the view. Walking distance to St. Paul and a short drive to everything else. We were so spoiled here, nowhere else could compare! We can't wait to go back!
---
Anne's apartment was the highlight of our trip in the South of France. Well appointed, very comfortable, a parking spot, and just a very short walk to the village of St. Paul. It was so lovely to be so close, but away from the tourist activity. We used our time here to explore the region by car and train, and it was so nice to be able to return to such a peaceful spot every afternoon/evening. I truly hope we get to spend time here again in the future! Anne, of course, was so lovely herself, very easy to get a hold of if and when we had any questions. There was a bottle of wine and snacks in the refrigerator when we arrived, so relaxation was immediate! Really great experience, one we hope to have again.
---
I am American, but have lived in Europe for 28 years...Oslo, London and St Paul de Vence. I am a painter and an interior designer and a professional reader of books. I am an extremely fast walker with my dog and an early morning exerciser.
语言:
English、Français、Norsk