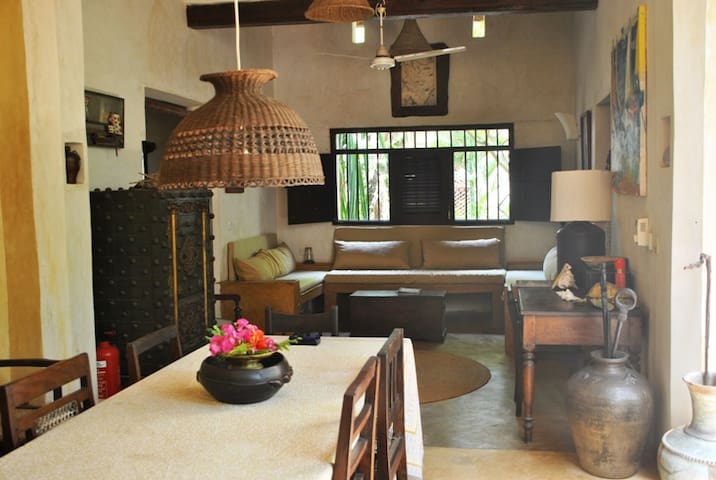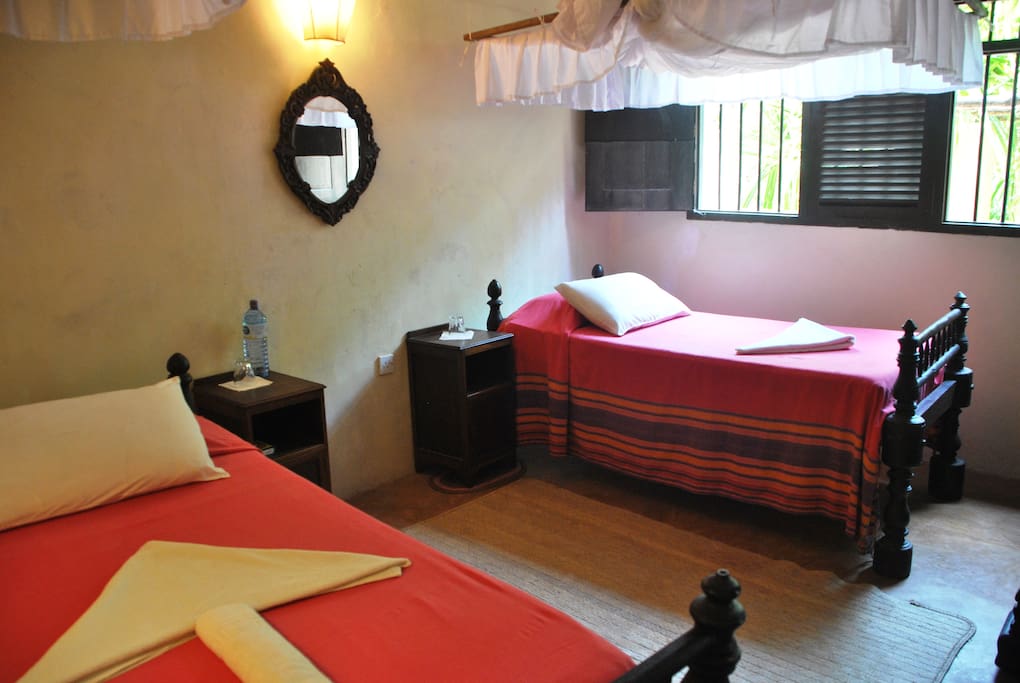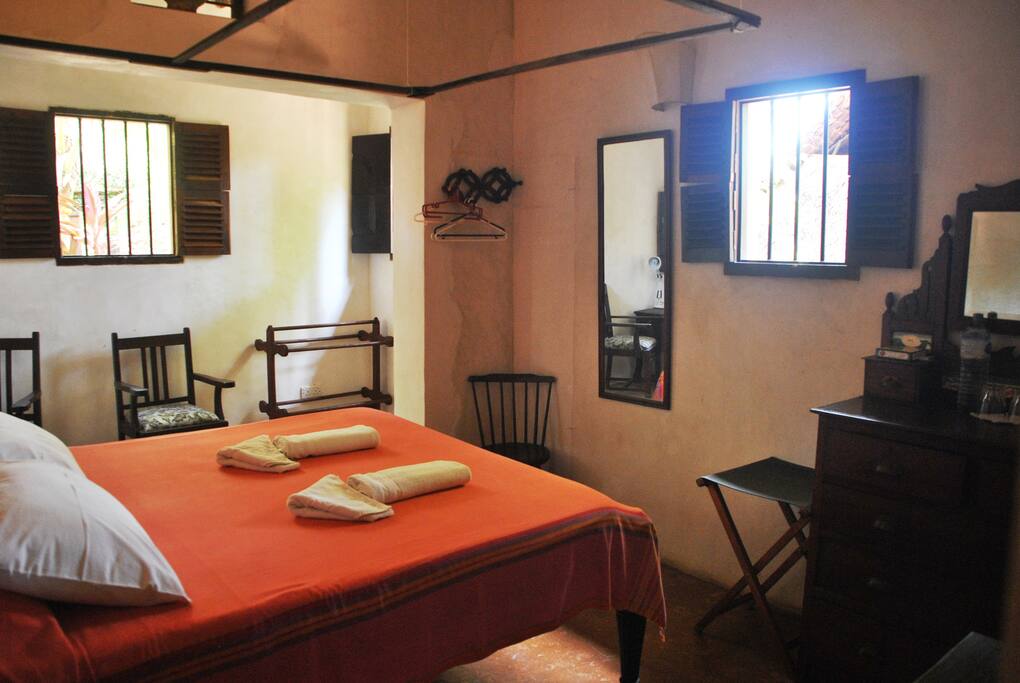 Plenty of seating and relaxation area. Outside dining area and your own kitchen with a cook.
房源
The 18th Century ruin was last lived in by a Swahili noble woman over an hundred years ago and was then left deserted and fell into ruin. We restored it with modern 'improvements', included a yoga hall and built ourselves an adjoining house (the Sand Castle) and also a Garden Cottage. It might sound crowded but all fits together in harmony and leaves us lots of garden space. We added a small and very popular plunge pool some years ago. Most of the year guests take meals in the garden which is full of palms and greenery, we left natural sand on the ground which is moistened and racked daily. As one guest remarked with delight "probably only the Emperor of Japan and I are breakfasting in a garden such as this".
Behind us are the sand dunes covered in greenery and full of birds and monkeys. To get to the beach you have a five minute walk through the village past all the traditional local shops and their friendly owners or there is a spectacular 15 minute walk out of our front entrance and over the dunes. We do it at sun rise every day and it refreshes the soul. I also give a daily afternoon one hour yoga class open to all costing $8.
---
WOW!!!! The pictures do not do the place justice. We LOVED our stay at Sand Castle. The apartment was lovely, 100% clean, everything was laid-out perfectly. We had our own area to eat, a special table area outside as well, and 3 lovely bathrooms (the master bath is particularly gorgeous). The shared garden is enormous. The yoga studio is beautiful and the host leads a great yoga session every day at 5:00pm. We could have sat by the plunge pool all afternoon, except that the beach was calling us. Chela town itself is so much better than Lamu town & the walk to the beach only makes it more special. I won't look for another place to stay, I will only come back to Sand Castle.
---