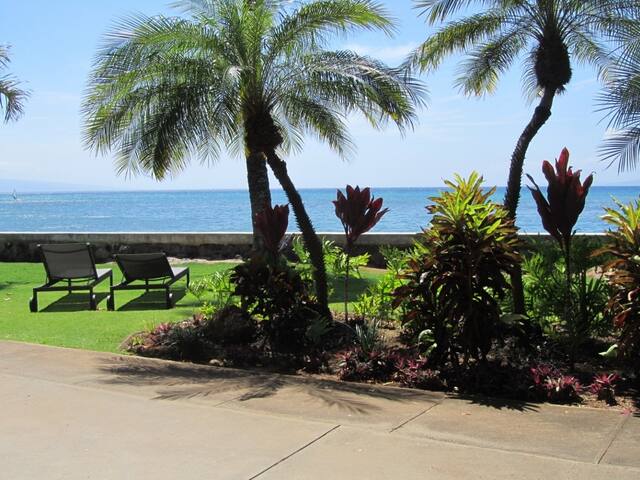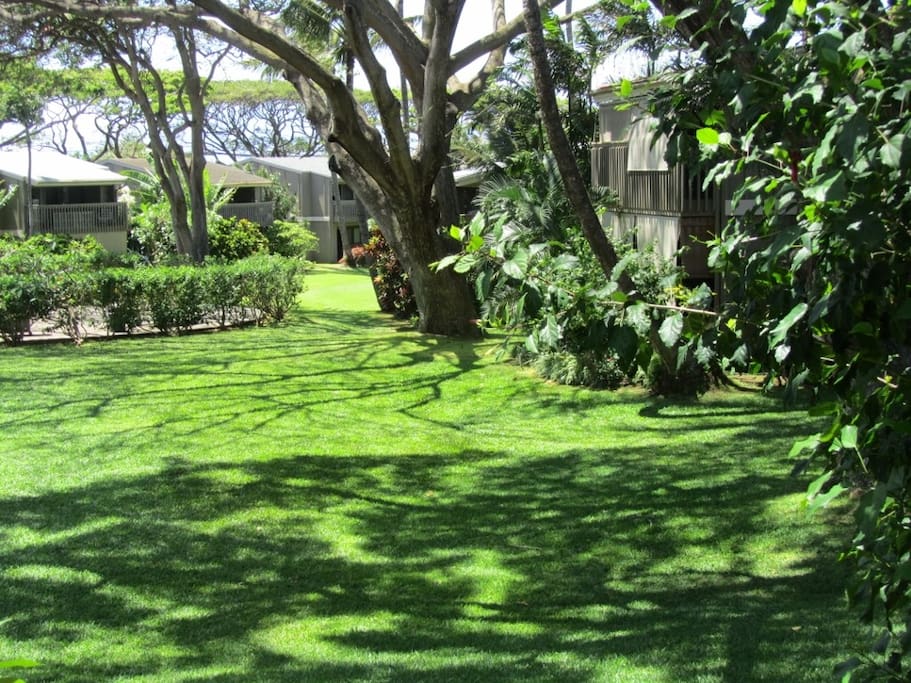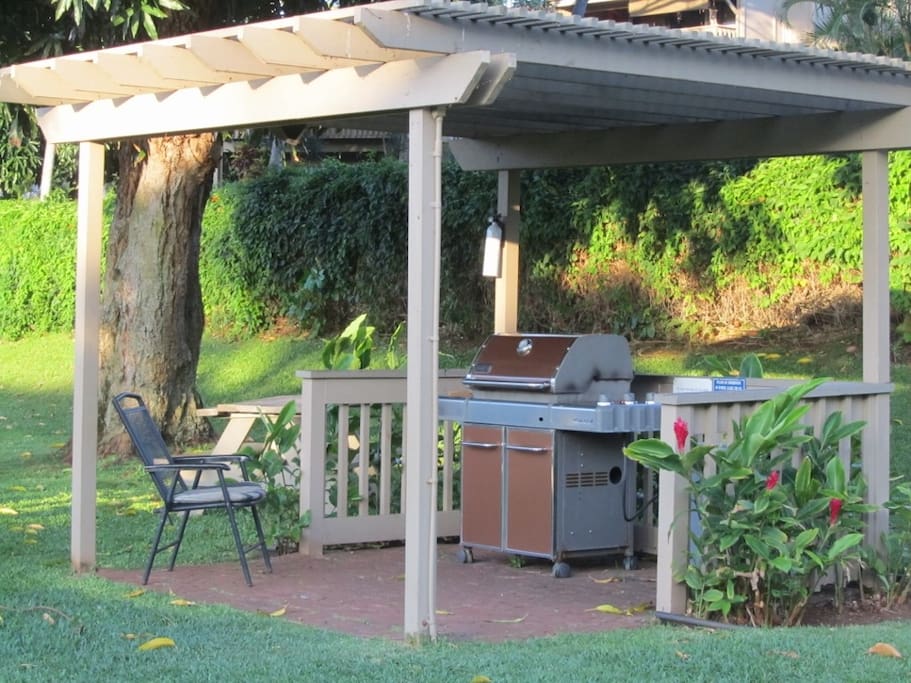 Paradise at an Affordable Price
This location was perfect for my family. The grounds right outside the sliding back door are spectacular, we were so happy here. If you have young children, this is a really great place to be. The host/manager was really flexible with us which made our stay even better. The only thing we would have changed is that we would have stayed longer!
---
My friends and I had a lovely stay at Theresa's condo! It was well-appointed and the kitchen especially contained everything we could have needed for our stay. It is conveniently located near several beaches and restaurants, and it was a quiet and relaxing home base for a vacation. Though I found it to be somewhat smaller than I was anticipating based on the photos, it served our needs very well. The 3 separate beds were very useful, and I really appreciated the bath and beach towels that were provided for our use. The condo was a good value and I highly recommend it.
---
Beautiful small budget condo. It was quiet, well appointed, and the grounds were lovely. A few things to note if you plan on staying here- clean up ALL food completely every time or you will have uninvited guests. The master bedroom is not private, it has a shutter sliding door and the tv is in front of it, so expect to hear everything. As another person mentioned, the ac units are loud but keep the place cool. The one in the small bedroom is much louder, we slept in there one night to try out the beds, they are comfy. The bathroom is big and clean, the kitchen is also great. Host provided laundry and dish detergent. It's a block from the water, but a 10 min walk to a little beach nearby. Host provided beach towels, chairs, toys, and boogie boards. Close to all amenities in Lahaina (10-15 min drive). We stayed here for over a week with a baby and had everything we needed. Host provided a very nice pack n play, and the pool was right across the grass in the back. We used the coin on site laundry which also worked fine. The complex is a mix of permanent residents and guests, so it has a low-key family atmosphere. Overall a great experience. A good change from staying in a big hotel. We were glad to find it!
---
We had five pleasant nights at Theresas place. Her instructions to get there and gain access were all excellent, and received in good time. The place was generously proportioned and well furnished. We enjoyed our time on the Lanai overlooking the lawns and garden, and in the pool at the complex. There was no view of the ocean from the unit but it was only a sort walk to the beach. A very helpful list of nearby facilities was provided. The air conditioning units we found to be very noisy and not very effective, so we didn't use them. A bit of noise from an industrial complex at the rear of the property. Disable the smoke detector in the kitchen before trying to cook anything in the oven!!! Just heating the oven to temperature set it off! Otherwise we really enjoyed our time there and would happily return. Thought it was great value for the money. My wife enjoyed the books and got through three of them during our stay.
---
Theresa is a great host - communicative, timely with information, and easy to get a hold of. The condo is nice but has a few hiccups. One of the pools at the complex was actually drained and it looked like it had been for a long time. Also, there were very detailed instructions for the TV, but we couldn't get it to work - typically wouldn't mind but means we missed the Warriors championship game :( we called the on site property manager to help as the instructions said but she was out of town in California. We were actually in town to visit my sister who lives about 2 minutes away so the condo was a very convenient easy place to stay but we spent most of our time at her house. If you're coming to Hawaii and spending most of your time away from your home base, this place is great and totally affordable. If you're coming to Hawaii and want a restaurant or bar in your complex and a beach in your complex you might want to look elsewhere.
---