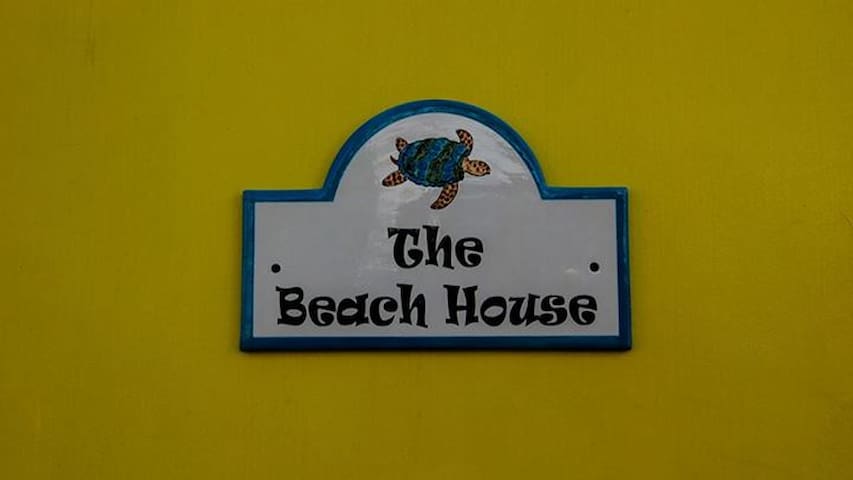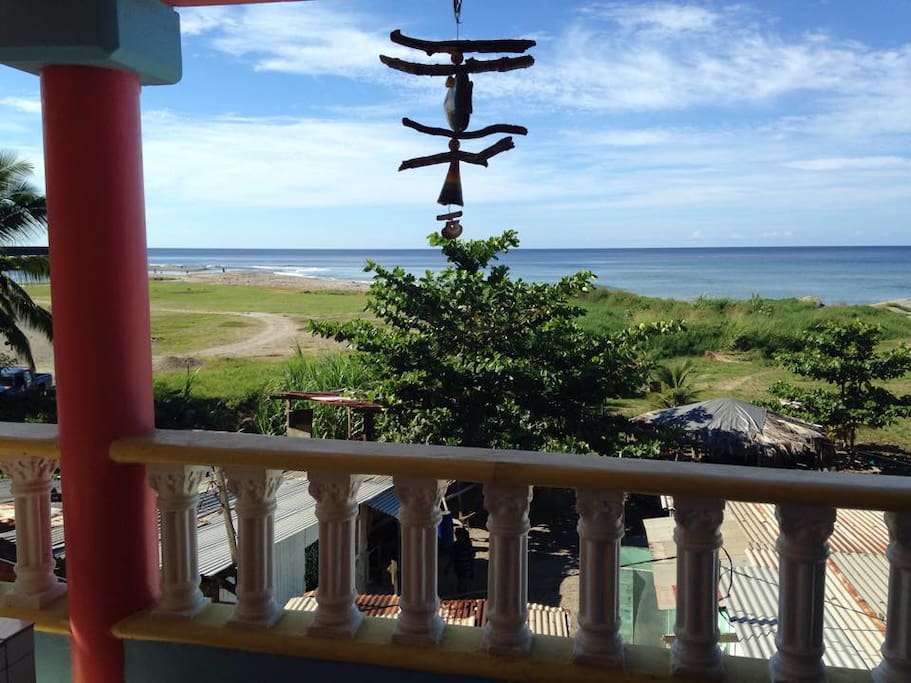 在乡村生活中心的一个荒凉的海滩上。多米尼加人生活的经验。桌子上有睡眠阁楼的王者和客厅里的全被褥1浴室里的热水和楼层的开放式露台上的浴室进入楼梯外面
On a deserted beach in the center of village life.Experience how Dominicans live.Studio w/king in sleep loft and full futon in living room 1 bath w/hot water downstairs and a bath in the open terrace on the 2nd floor accessed outside stairs
房源
我们正好在村里生活中心的海滩上。您将能够体验真正的多明尼加村庄以及人们的生活方式。工作室w /国王睡在一个梯子和充满被褥在客厅1浴室w /楼下的热水淋浴。睡觉的阁楼是一个梯子。二楼的露天生活空间,厨房,烧烤,浴缸,热水淋浴,吊床和热水浴缸都可通过室外楼梯进入。在楼下的全套厨房和另外两层露天的房间里,你们都在楼上和楼下都需要一切,所以你不用随身携带物品在吃饭的时候看日落。车库里有一个洗衣机可以在衣柜里洗衣服。厨房的热水和浴室和热水浴缸。我们为客人提供当地手机和WiFi。真正是多米尼加的经验。当地的餐馆隔壁和街对面。如果你问她,玛丽会准备食物,并为你保存。一个短视频与我们的客人的报价。只需将链接复制并粘贴到浏览器中(URL HIDDEN)
We are right on the beach in the center of village life. You will be able to experience a true Dominican village and how the people live. Studio w/king in sleep loft up a ladder and full futon in living room 1 bathroom w/hot shower downstairs. Sleeping loft is up a ladder. Open air living space on second floor w/kitchen, barbeque, bath w/hot shower, hammocks, and a hot tub is accessed by outside stairs. Full kitchen in the downstairs and another on the 2nd floor open air room with everything you need both upstairs and downstairs, so you don't have to carry things upstairs to watch the sunset while you eat. There is a washing machine available in a closet in the garage to wash your clothes. Hot water in kitchens and both bathrooms and hot tub. We provide guests with a local cell phone and WiFi. Truly a Dominican experience. Local eateries next door and across the street. Mary will prepare food and save it for you if you ask her. A short video with quotes from our guests. Just copy and paste the link into your browser (URL HIDDEN)
房客使用权限
美丽荒凉的海滩距离酒店仅几步之遥。锅和平底锅和厨房都在楼上的厨房和楼下的厨房,所以你不必把东西上下楼梯。露台通过外面的楼梯进入。在房子的车库里有路边停车。 请看我们的(网站隐藏)页面"海滩之家"(网站隐藏)_homepage_panel
Beautiful deserted beach just steps away from the house. Pots and pans and dishes are in both the upstairs kitchen and the downstairs kitchen, so you don't have to carry things up and down the stairs. Terrace accessed by outside stairs. There is off street parking in a garage at the house.
Please look at our (website hidden) page "The Beach House" (website hidden)_homepage_panel
与房客的互动
我们希望海滨别墅成为一个负担得起的有趣的地方,让人们在多米尼加村参观和体验生活。由于大多数人来到多米尼加进行户外活动,我们计划在二楼的露天生活区,从楼梯外面进入。微风和意见是惊人的。我们会在家里见到你,给你钥匙和旅游,并向你们介绍邻居。如果我不在岛上,我在斯科特的索尔兹伯里的家里有一个美好的邻居,他们会面对客人的问候。他这样做是因为"这是邻居所做的,互相帮助的"。总结了多米尼加人。如果你想要一些当地的食物,请在杂货店旁边问玛丽。她会在下午为你节省一些食物,所以你晚上回家的时候可以得到它,只要问她。整个道路上的家具制造商Nash Reynolds也制作了美丽的当地木材切割板。一个美丽的提醒你去多米尼加的旅行。
We wanted the Beach House to be an affordable and fun place for people to visit and experience life in a Dominican village. Since most people come to Dominica for the outdoor activities, we planned an open air living area on the second floor, accessed from outside stairs. The breeze and the views are amazing. We will meet you at the house to give you the keys and a tour, as well as to introduce you to the neighbors. If I am not on island, I have a wonderful neighbor at my house in Salisbury, Scott, who will meet and greet the guests. He does this because, "that is what neighbors do, help each other". That sums up Dominican people. If you want some local food, just ask Mary next door in the grocery store. She will save you some food in the afternoon, so you can have it when you return home at night, just ask her. Nash Reynolds, the furniture maker across the road, also makes beautiful local wood cutting boards. A beautiful reminder of your trip to Dominica.
其他注意事项
有一条淡水河,Layou,可以洗澡和加勒比距离酒店仅几步之遥。房子和无线网络上的太阳能热水。为客人提供本地手机。在你离开之前,只要把它放在玛丽的身上。
There is a fresh water river, the Layou, available for bathing as well as Caribbean just a short walk from the house. Solar hot water on house and wireless internet. Local cell phone provided for guests. Just top it up at Mary's before you leave.
---
---
Greet neighbors and villagers.The neighbors are wonderful and will watch out for you and help you whenever you need it. We are in the middle of a village. Be polite; No smoking in house. Please put trash can out on roadside on Monday night for pick up Tuesday. Please bag all trash and garbage and place in bin in garage. If you have a dog I am willing to discuss the dog staying at the house.
---
I wish that every airbnb or hotel experience could be this wonderful! The Beach House was perfect for my stay. It was very centrally located. I could drive to anything on the island in relatively little time. Layou is a great friendly village. Everyone made me feel like part of a giant family...I cried when saying bye to several neighbors! Patti met me at the house to show me around. She actually took almost an hour telling me all about the house and village and even introduced me to the neighbors. The house is fully stocked with more than you could need. There are even some basic provisions in the kitchen. I was very excited to have a washer for my dirty hiking clothes. A local phone was available for use if needed. I told Patti that she was going to have to kick me out and I tried to find a way to not leave. This is a place I will visit as often as possible. The house, country, and people are some of the nicest I've had the pleasure of getting to know in all my travels.
---
The Beach House was an awesome place to stay. The whole set up was amazing. Waking up in the morning and enjoying the view upstairs was awesome. We didn't rent a car but people in Layou Village were very very helpful and we got to see everything we wanted. Patti and Scott were really great hosts. Checked in on us few times to see how we were getting on and made sure we knew that it was okay to call them anytime. I will be back and most likely will give Patti a call before I come. Thank you so much!
---
The Beach House is a sweet little home in a fishing village on the gorgeous coast! The bed is super comfy and the air conditioning and hot water were super appreciated after 4 days without! The locals were as friendly as could be! Highly recommend The Beach House for an "in the village" experience!
---
The Beach House lived up to the pictures! We loved the open air 2nd floor, even though you have to go out side to get to it. Scott, our host's proxy, was very warm, welcoming, helpful and prompt. As there were 3 of us I wondered how well the futon would sleep, but it was fine. We loved immediately feeling to be a part of the community, and the convenience of meals right in our neighborhood. Although it is a small village, Layou felt like a big city to us, as houses are close together and 3rd world is evident. It would not be a good place for people who need quiet, as one hears other's music and goings on. The roosters do not wait for dawn to crow, and their is a lot of them. The beach was beautiful and so much fun. We were not far from Roseau and many adventurous excursions. Thanks so much for sharing your vibrant home with us!
Flow Thanks for the nice review for The Beach House. Those roosters are something aren't they? I'm glad you had a good time and that the futon worked for you. I know we talked about the sleeping arrangements in our emails back and forth. I hope you will return to Dominica some day and we can meet.
---
Patti made us feel very welcome! She was very informative about all the things you can do in Dominica, and she also provided a local cell phone and a binder full of information about Dominica as well. Layou is a great spot to be in proximity to lots of great places on the Island. if we felt lost, the locals pointed us in the right direction :) We will most definitely be back again!
---
We have owned a home in Dominica for 11 years. The Beach House was built for family beach days and the Villa Verde apartment was built under our house for when our children, family and friends visit so they can have some privacy while visiting. We live in a regular Dominican vi…