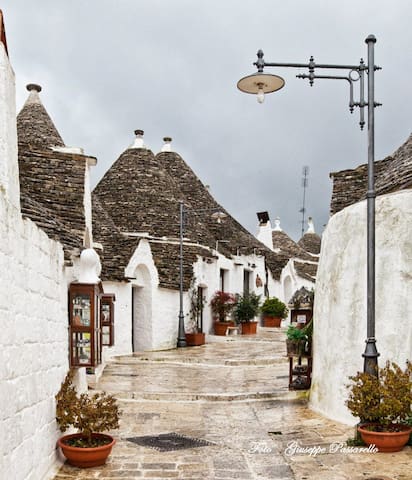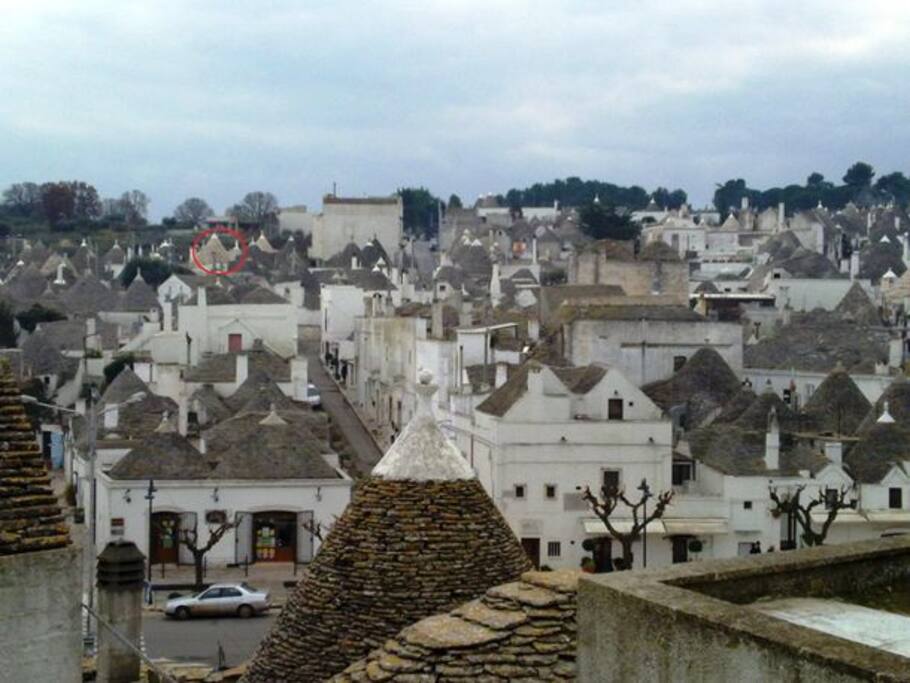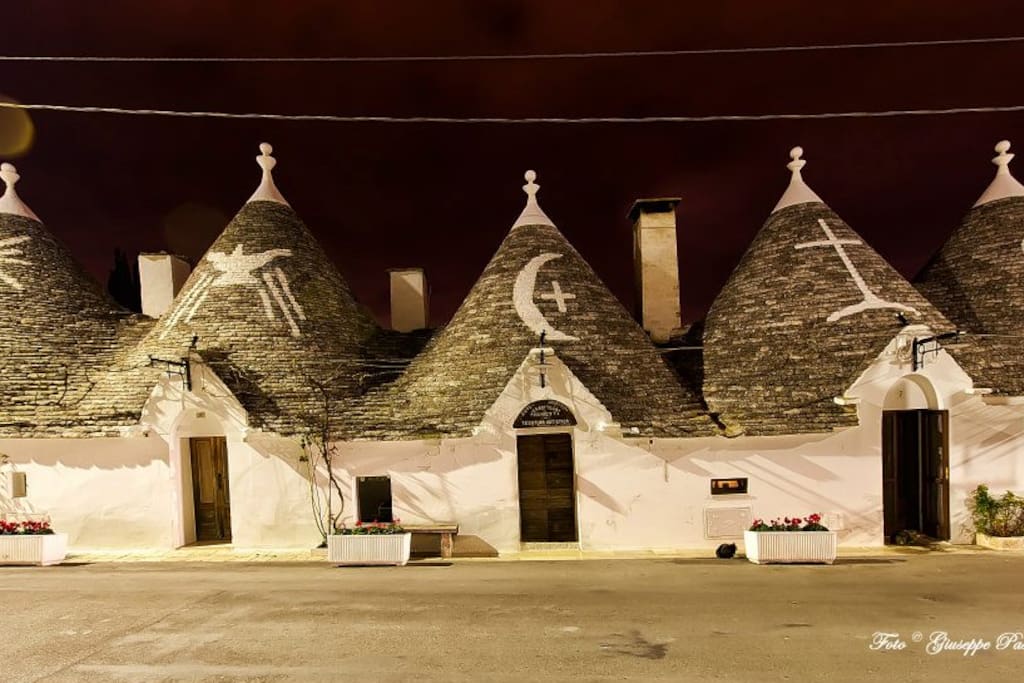 房源
特鲁利在阿尔贝罗贝洛纪念中心新近装修,配备了各种舒适,气候,壁炉,设备齐全的厨房,带淋浴的舒适浴室,电视停车场20米
Trulli in the monumental center of Alberobello newly renovated and equipped with every comfort, climate, fireplace, equipped kitchen, comfortable bathroom with shower, TV parking 20 meters
---
We had a wonderful stay in Alberobello. Trullo 13 was comfortable, clean, and cute! The host had provided milk, yogurt, juice, sodas, and several snacks for us. We also loved the location; it offered privacy but was also very close to great little shops and restaurants. We would love to stay there again!
---
We met our host had his assistant meet us at the house in the village since he was not able to. They communicated clearly with us on where to park and how to find the house in the Trulli village. It was absolutely amazing. There was lots of space and great amenities. It was a nice location to walk around the town. I highly recommend staying at Mariano's place.
---
We recently had the pleasure of staying in one of Mariano's beautiful Trullis. He was an outstanding host and even saved us a parking spot. He took the time to explain the history of Alberobello and was able to show us great locations to have dinner. Thanks Again Mariano.
---
Mariano is an excellent host! He made every effort to meet us upon our arrival, then gave us a great summary of the local area. The accommodation is very special in that it is an authentic trulli, a round, one-room structure with thick walls and beautiful arches within. Everything that you really need is present in this space and anything else is easily found in the surrounding shops and cafes. It is located a few feet away from a fresh fruit stand and a grocery store, so that was really excellent. There is no internet within the trulli, but there is a cafe nearby that has free wi-fi. Being an authentic trulli, this is not the place for long, leisurely hot showers, but there is plenty of hot water for 2 to take a shower in the morning, as Mariano explained in his introduction. I was very impressed with Mariano's responsiveness to us when we needed the LP tank refilled and the trash emptied- it all happened immediately. Great service, a cozy, romantic, authentic dwelling and superb location- highly recommended.
---
Where to start??? Traveling for one month solo, my trip would not have been the same without Mariano! He made my travel to and from Alberobello extremely easy by picking me up from Matera and delivering me, after my stay, to Polignano a Mare (for a small cost). And he seemed to know everyone in between those points, helping me with things to do, introducing me to the regions typical foods and history, laundry, day trips and making restaurant reservations. A full service kinda guy ;) The accommodations were set in two trulli, which are located in two separate sides of this tiny village. I did not expect to move but was very pleased as both were comfortable and perfect for my needs, giving me different perspectives. Mariano drove me and my luggage to both locations. With old structures, the wi-fi is spotty and to be expected, but he provided access which was great when you step outside. This was not a 'typical' stay, but rather an extraordinary one! I'll be back PugliaResorts! Perhaps with a yoga group ;) Thanks Mariano & Vito... See you in New York!
---