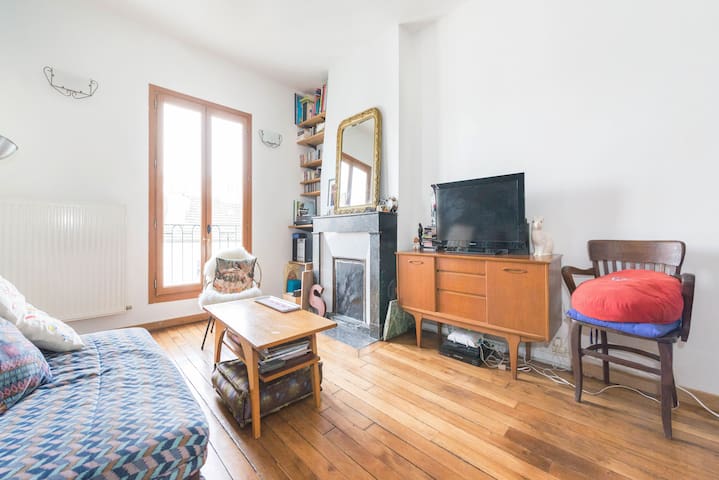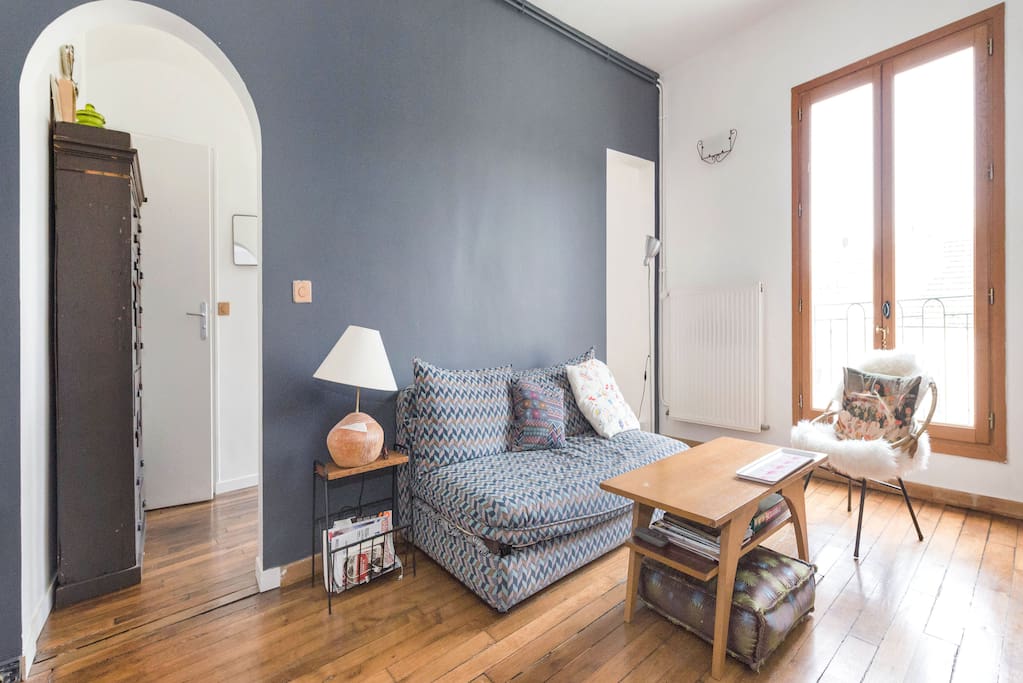 Nice Flat near CANAL OURQ
Flat located Metro Stalingrad, Near Gare du Nord - Gare de l'Est (line 5,7 & 2)
1 bedroom, 1 sofa-bed in the living room, equiped kitchen
---
Johanna was away so we were met by her husband Fernando who is very warm and was extremely nice about meeting us early in the morning to get the keys. He made us feel very comfortable right away and he recommended a couple of places in the area. The apartment is very pleasant though noisy on one side when you open the windows because of the elevated subway. The location is very convenient (lots of transportation) in an area that is being gentrified by the minute. Very close to the canal with great movie theaters, boat rides, nice park. We chose their place because we knew the neighborhood quite well . Would definitely stay there again.
---
Johanna and her husband were absolutely delightful. Johanna was there to meet us on arrival, and she was really friendly, and left us information on where we could find train stations, the metro, shops, and restaurants. She was so helpful leading up to the dates we were staying and also easy to contact if needed while we were there. The apartment was superb. Beautifully decorated with everything needed to feel at home. Could not have been more pleased with the entire experience!
---
Myself and friends stayed in Johanna and Fernando's lovely apartment for a long weekend. It is a perfect size for 2/3 people. The apartment has a lot of character and has the quirky and stylish Parisian feel that we were looking for. It was clean, comfortable and a relaxing place to spend time in. We found the location very convenient for Gare du Nord and nearby Canal St Martin. Johanna and Fernando were really helpful and friendly and gave us some good tips for restaurants and bars. It was really accommodating of them to let us check out late on the last day of our trip so we could leave our bags there before the train. I would definitely recommend this apartment to other people and would stay here again if I return to Paris.
---
I work in cinema production in Paris and on shootings