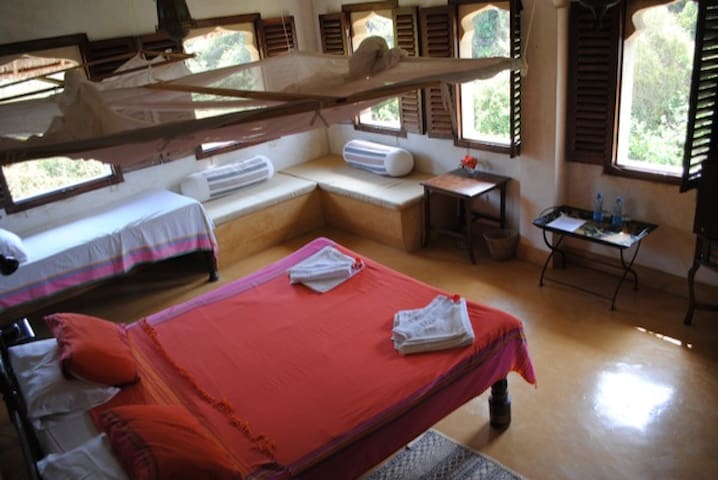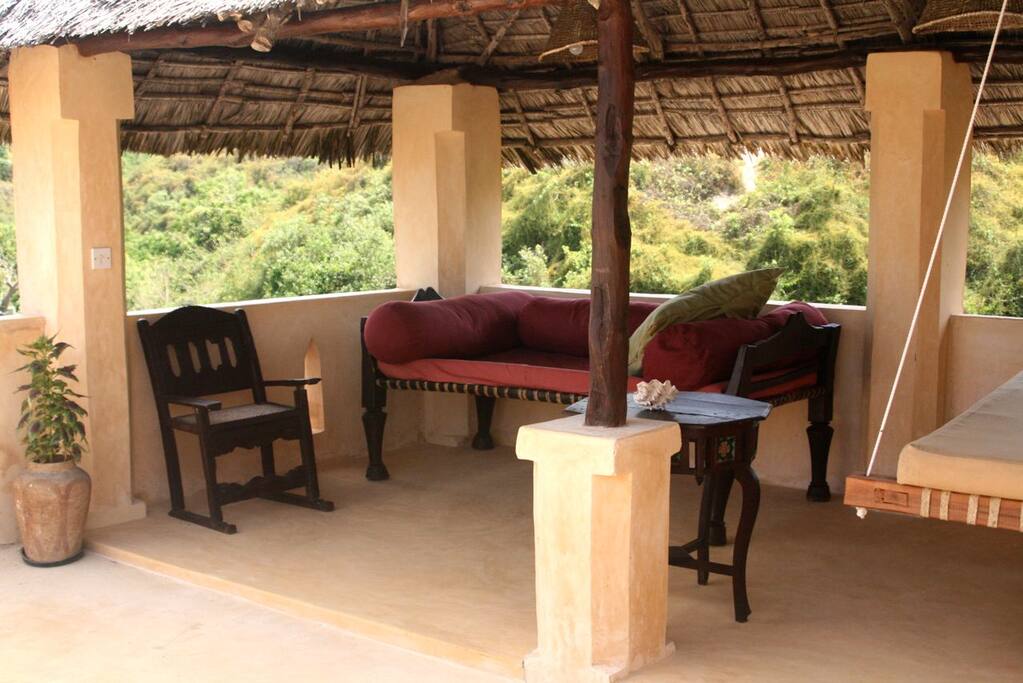 Fatumas Tower: Acacia Suite
Third floor. "It's high but it's heaven" (and rapidly becoming something of a honeymooner's haven….). A glorious spacious airy room with distant views of the sea down to Lamu and direct access to the rooftop sundeck.
房源
The 18th Century ruin was last lived in by a Swhaili noble woman over an hundred years ago and was then left deserted and fell into ruin. We restored it with modern 'improvements', included a yoga hall and built ourselves an ajoining house (the Sand Castle) and also a Garden Cottage. It might sound crowded but all fits together in harmony and leaves us lots of garden space. We added a small and very popular plunge pool some years ago. Most of the year guests take meals in the garden which is full of palms and greenery, we left natural sand on the ground which is moistened and racked daily. As one guest remarked with delight "probably only the Emporer of Japan and I are breakfasting in a garden such as this".
Behind us are the sand dunes covered in greenery and full of birds and monkies. To get to the beach you have a five minute walk through the village past all the traditional local shops and their friendly owners or there is a spectacular 15 minute walk out of our front entrance and over the dunes. We do it at sun rise every day and it refreshes the soul. I also give a daily afternoon one hour yoga class open to all costing $8.
---