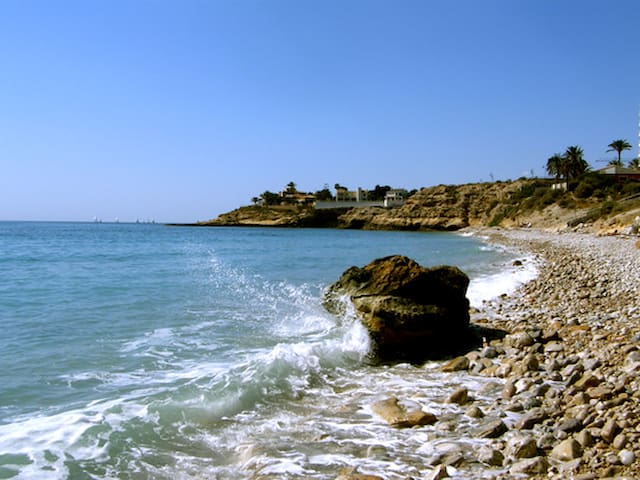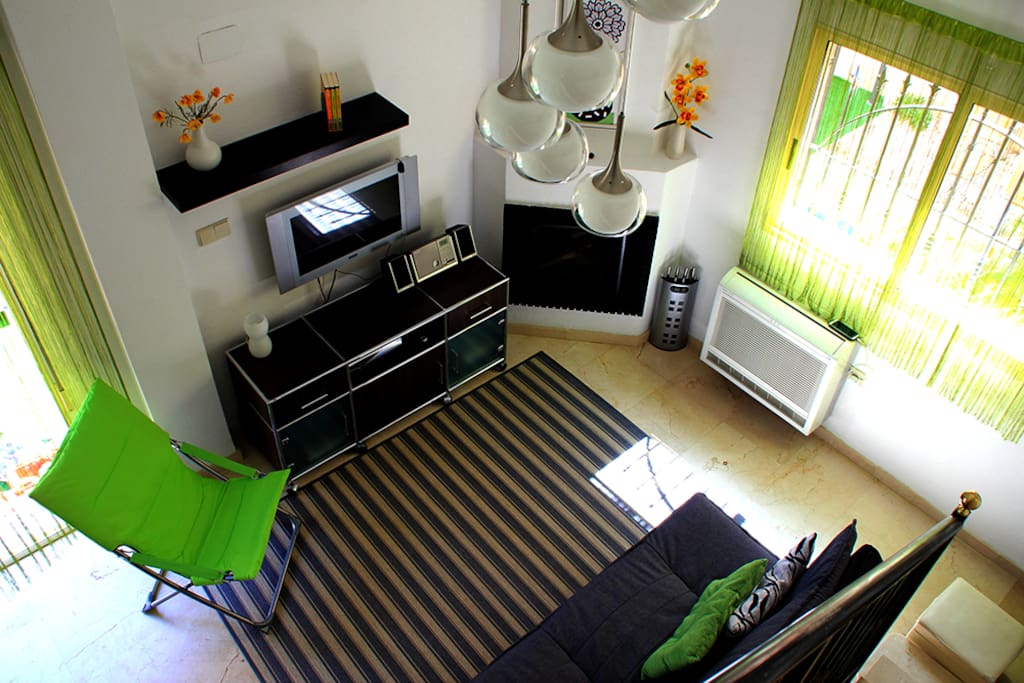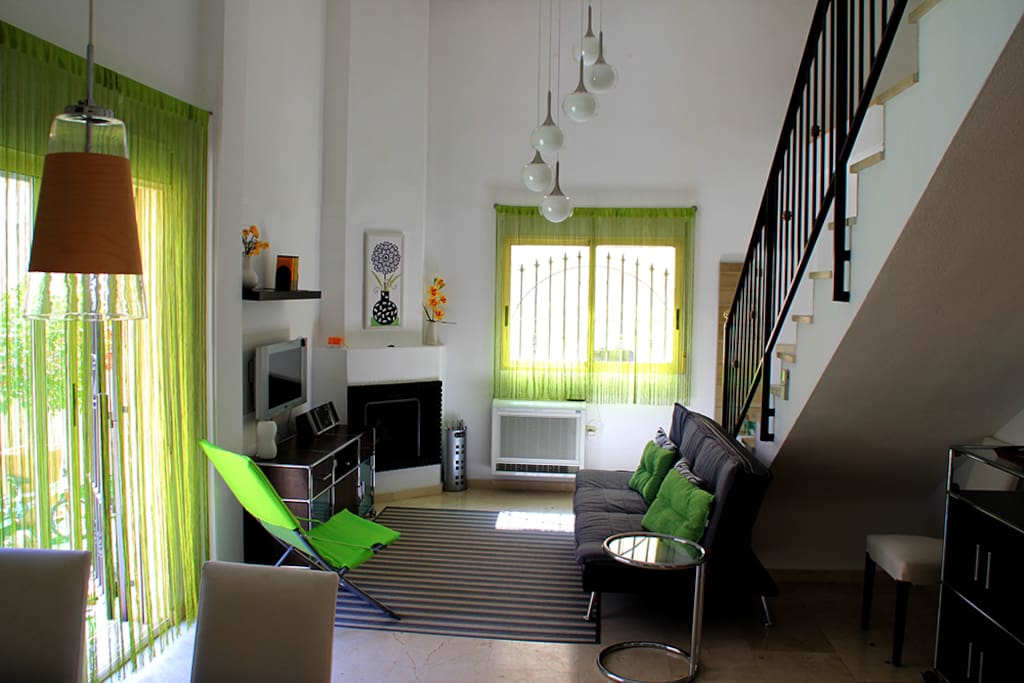 House with garden near the beach
Cosy semi-detached house in a Urbanización with large community pool (Juny-September) restaurants, bars and beach nearby. The Small fishing and holiday village of El Campello is only 5 minutes away by car. Alicante Airport only 30km away.
房源
Semi-detached house with complete household (95m ²), 3 bedrooms, 1 WC, 1bath. With fireplace, air conditioning with heating. Kitchen with Covered terrace (9m ²) and solarium (15m ²) . Small garden with 55m ². Access roads to the motorway just 2 km away. Beach and tram stop is only 450m away. Nearest supermarket and center of Campello about 1, 5km.
In the residence there are some restaurants z.T. with staple foods such as baguettes and milk.
房客使用权限
The communal swimming pool with a tapas bar. Open from mid-June to mid-September. There are 10 free tickets included. After this has to be paid by sub-tenant 1 EUR per day for people aged more then 8 Years.
---
The apartment is cozy and beautiful. The roof terrace was perfect for a stay. Downstairs had good air conditioning but upstairs was a little hot. The neighborhood was really safe and nice. The pool area was really nice. There is also a beach very close to the apartment. There is a really easy way to go from one place to another with a train going to the center of El Campello, Alicante and Benidorm. Olaf is really nice and helpful and communicating is easy and fast. We had a really nice and relaxing vacation and El Campello is a wonderful place. We are going to come here again! Thanks olaf!
---
Abbiamo trovato la casa molto sporca al punto di essere invibile. La casa di per se bella e in buona posizione, ma le coperture delle sedie macchiate come alcuni lenzuoli e alcuni degli scarsi asciugamani. Abbiamo trovato polvere in giro e un sacchetto della spazzatura abbandonato in cortile, la cucina e suppellettili sporchi e unti. Abbiamo chiesto un supporto alle pulizie, ci è stata data la disponibile di una persona per un ora, al momento non presente, ma a nostro avviso per ristabilire una condizione minima ci sarebbero volute almeno 4 ore. Abbiamo deciso di non fermarci. Abbiamo le immagini a disposizione.
---
We were here in December and January. So this will be a winter review. Usage of the fire place and the two heatings made our stay comfortable. About the house: you get what you see in the pictures here on AirB&B. It is clean and has everything you need. It is close to the Amerador tram stop, which is very convenient. Just make sure you have the access key to the Alkabir residential erea port on the tram stop side. Prepare to speak Spanish as the local key-lady only speaks Spanish. She talks quick and gives a quick (but efficient) intro tour of the house. The rooftop terrace had a lot of sun, from the mornings upto 16:00 pm. In the garden you enjoy about two hours of winter sun in the afternoon. El Campello is a nice and quiet town in the winter. Be sure to check out the menu del dia (menu of the day), 3-course lunches, in restaurant Campello Cerveceria located at Calle Hernan Cortez 5 in the centre of El Campello, just off the main boulevard. It is a cosy and typically Spanish place with good service, and authentic and fresh food. For us it was often the main course of the day.
---
Great appartment, plenty of space. Stayed for 9 days with family. Everything available in appt. for your convenience. Only remark is that bathroom/toilet and kitchen area could be cleaner. Was very hot in bedrooms during our stay, but our host resolved this problem quickly by supplying a portable aircon. Central location, within 5 min walk to Alkabir swimming pool. Great pool, although high season not so crowded. Pool bar desent prices, tasty food. The pebble beach by foot is not suitable for kids. El Campello beach is better. Our host Olaf responded promptly in case of assistance. Overal we had a very nice stay and would recommend!
---