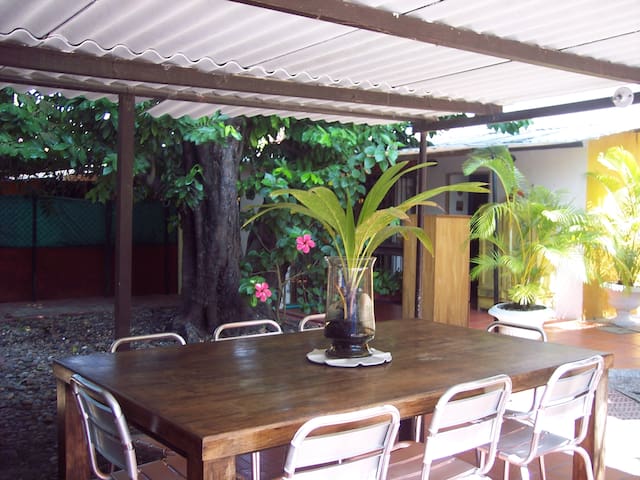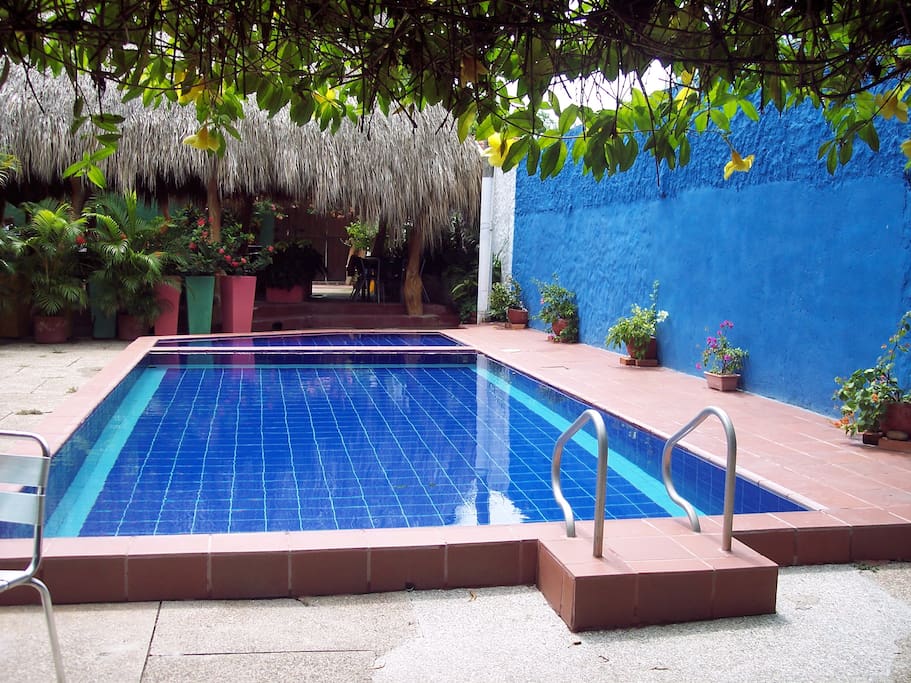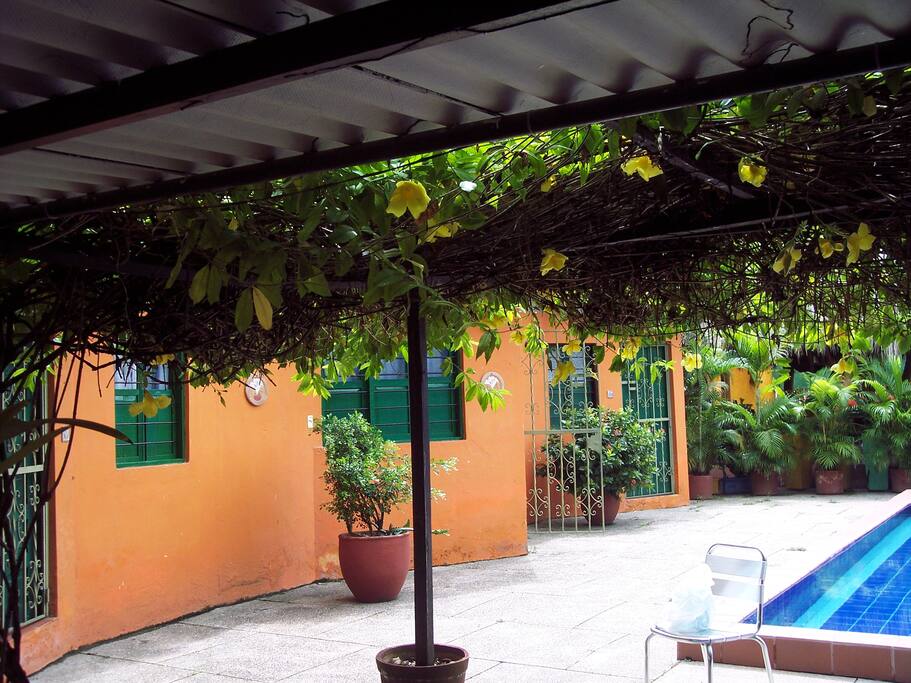 HOUSE PUERTO VALLARTA In Cartagena Colombia South America, Zona Norte, La Boquilla, Sector Cielomar, bordered by the Caribbean Sea, the best beaches. Country house with beatiful vegetation, fully furbnished bedrooms, full bathroom in each, air conditioni
HOUSE PUERTO VALLARTA
In Cartagena Colombia South America, Zona Norte, La Boquilla, Sector Cielomar, bordered by the Caribbean Sea, the best beaches. Country house with beatiful vegetation, fully furbnished bedrooms, full bathroom in each, air conditioning, bar fridge, TV-Cable, WiFi, kitchen to outdoor activities, BBQ, pool, terrace solárium, laundry and restaurant.
Family atmosphere, fifteen minutes from the walled centre, with all the facilities of transportations, taxis, minibuses, collective and others. Cartagena is a Colonial City with approximately 450 years of history. The Corralito de Piedra as it also called is a walled city, with military fortifications, by the spaniards at the time, to defended it from Pirates of Caribbean, it is a city of thousands stories, first to the cry of Independence from the Spanish Crown. Colonial architecture, with balconies and narrow streets, inspired poets and Singer-songwriter that it lead to the enchanment and romance. Currently its colonial center filled with squares, churches, monuments, restaurants, places of amusements for lisure and tastes. Outside the walled city is the modern city, with building and hotels, restaurants and places of amausement for the seashore.
Optionally we offer a boat ride to the island of Bocachica, 20 minutes by sea, with overnigth stay.
房源
How quiet it is and how wide is the comfortable Hotel
房客使用权限
Fridge-bar, cable TV, WiFi. Outdoor Kitchen, BBQ, pool, terrace solarium, laundry service and Restaurant. Family atmosphere.
其他注意事项
The beach is 2 blocks Walking, We have a Mexican restaurant in the hotel.
---
This was a terrific place to stay, i highly recommend it. I felt so welcomed when i was there yhat i didnt want to leave. They make a great breakfast for you that was included, and they have a wonderfully authentic mexican restaurant right in the front! It was walking distance to one the main beaches, little convenience store, bus route, and other restaurants. It is very peaceful, and incredibly welcoming:) Enjoy!
---
The hosts were great! We felt very welcomed and they have a nice little restaurant attached. Keep in mind, this is not s standard apartment, more a little hotel with just 3 rooms. They have a Mexican restaurant attached to it. We were generally able to find taxi's into town for about 12-15k COP and it took about 10 minutes. We stayed here for New Years Eve as everything in town was booked, but this worked out just fine. The rooms had AC and were comfortable.
---
Qué desgracia no haber podido despedirnos ! Muchísimas gracias por todo ! Quedarme en Puerto Vallarta fue un encanto ! Gracias a Angela por sus riquísimos desayunos ! Un abrazo . Marie .
---
El punto más importante de este hostal es la atención y ayuda por parte de Leticia, su anfitriona y Angela, la cocinera. Ambas hicieron de nuestra estadía un momento sumamente agradable. El día que llegamos tuvimos inconvenientes con la cerradura y una obra que quedaba sobre nuestra habitación, pero lo solucionaron de inmediato. La ubicación es bastante retirada del centro y tomar taxi ida y vuelta cuesta 10usd. Por otro lado, al estar apartado es u lugar muy tranquilo. Si bien no hay ducha de agua caliente, no es tan necesaria por el calor de Cartagena. Ciertamente recomendamos la estadía en Casa Puerto Vallarta.
---
CASA HOSTAL PUERTO VALLARTA En Cartagena Colombia Suramérica. Zona Norte, Cielomar, bordeada por el Mar Caribe, las mejores playas. Casa Campestre con hermosa vegetación, tres habitaciones totalmente amobladas, baño completo en cada una, Aire Acondicionado, nevera-bar, TV- …
语言:
Español