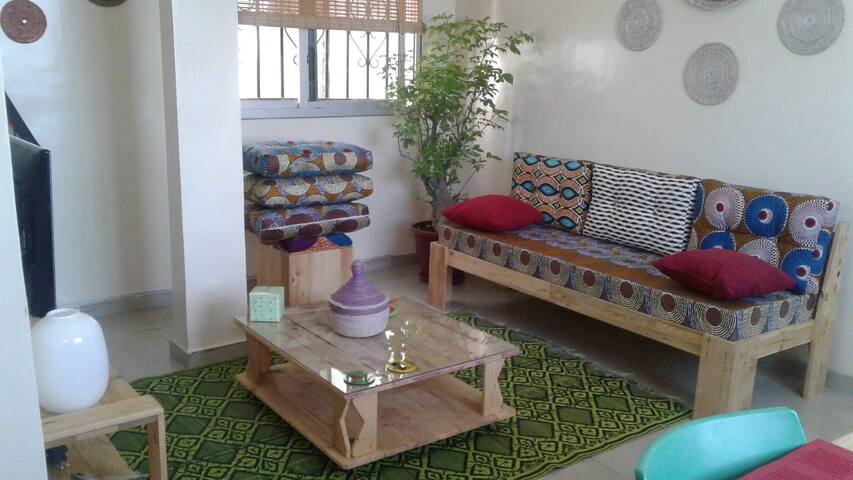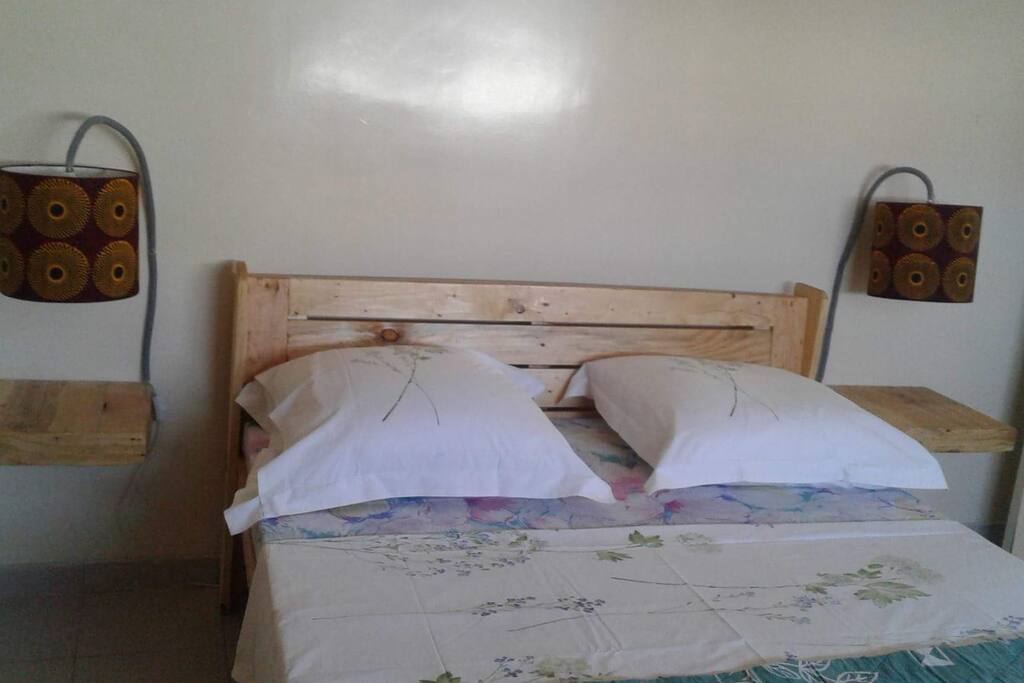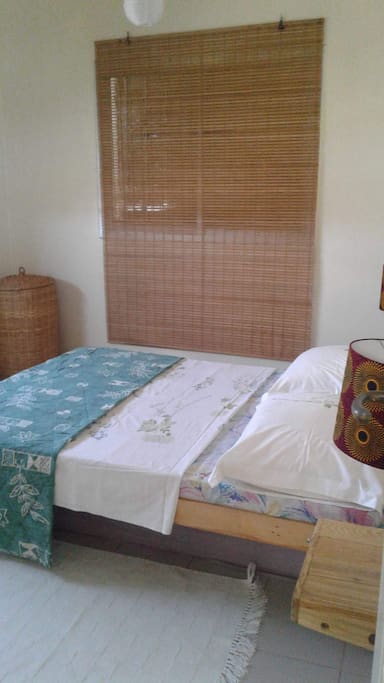 Charmant appartement d'une chambre
Appart non loin du centre ville (Liberté 6).
Chambre climatisée (40€)
Cuisine équipée
Wifi, Canal+
Ménagère
Immeuble propre
Quartier calme
Parking
Bus & taxis pas loin
Boutique en bas
Boulangerie pas loin
Gardien
---
Ismaila was very professional, and responded to all my emails/messages right away. He was also very flexible and understanding when we were running a little late in meeting him at his apartment (we were having luggage issues at the airport). The apartment itself was modern, clean and spacious. Overall, I enjoyed my stay at Ismaila's apartment, and would reccomend his place to others! Merci, Ismaila!
---
Ismaila's appartment was perfect for us (parents with kids of 5 and 1,5). The kitchen has everything - coffee maker, mixer (very useful for baby food), all cutlery and kettles one might need... The apartment has been remade so the pictures aren't fully accurate anymore - the living room is in fact larger (great for kids) and some finishing is clearly still to be done, but we loved the place. And for those who are used to simple living while in Dakar, like us, the hot water in the shower was a luxury we loved. The apartment is easy to access in a really nice neighborhood (and there are ways to avoid the traffic jams around Liberte 6 roundabout when you get a hang of it). The cleaning lady was another luxury for us, and she was both friendly and really good. In short - a great place to stay!
---
Fue muy paciente con nuestro retraso. Sus informaciones y ayudas muy oportunas. Los vecinos también te cuidan. Está relativamente cerca del aeropuerto y las indicaciones adecuadas
---
Ismaila is a very friendly host and it was easy to check in and out of the apartment. The apartment is spacious, clean, nicely decorated and is located in a very calm and beautiful neighborhood. The shower has hot water, the kitchen also has everything you need. The beds, sheets and matrasses are all in order. The apartment has everything that is in the description and even more, because it was much larger than expected. We didn't ask Ismaila any touristic advice, because we are from Senegal and came to Dakar for a specific event, but I'm sure he would have helped us out if we'd asked him. There is a restaurant-bar & takeaway nearby where they serve good food.
---
L'appartement est très propre, spacieux, et bien situé : tout ce qui est nécessaire est à proximité et rien à craindre dans le quartier. Taxi juste en bas de l'immeuble. Ismaila est un hôte excellent ! Il est joignable très facilement et nous a aidé à organiser une sortie au lac rose et nous a même raccompagné à l'aéroport. Merci à lui pour tout et n'hésitez pas !
---
Pedro was an excellent host. The apartment was just as described and the perfect space for my one-night stay in Dakar. I was more than a half-hour late due to a miscommunication with my taxi driver, but Pedro waited for me the entire time for the key exchange, which was very kind of him. I would definitely stay at Pedro's apartment the next time my travels bring me to Dakar.
---
Jeune couple propose son appartement d'une chambre dans un quartier calme et proche du centre ville.
语言:
English、Français、Português