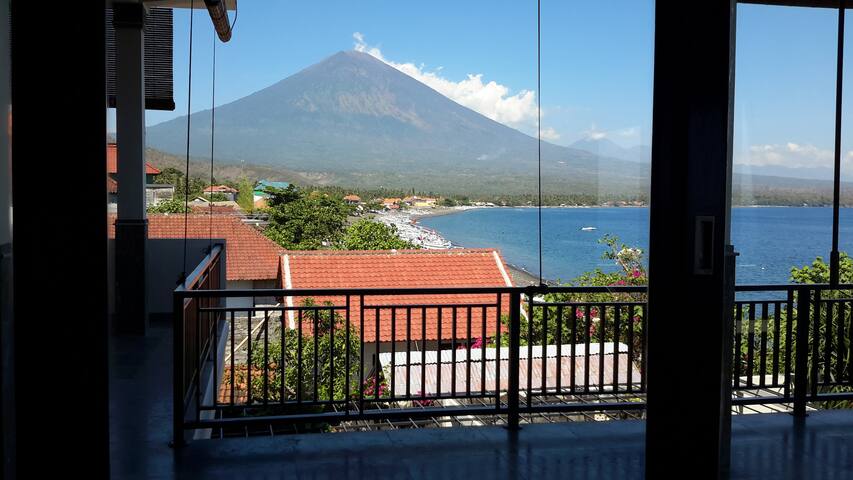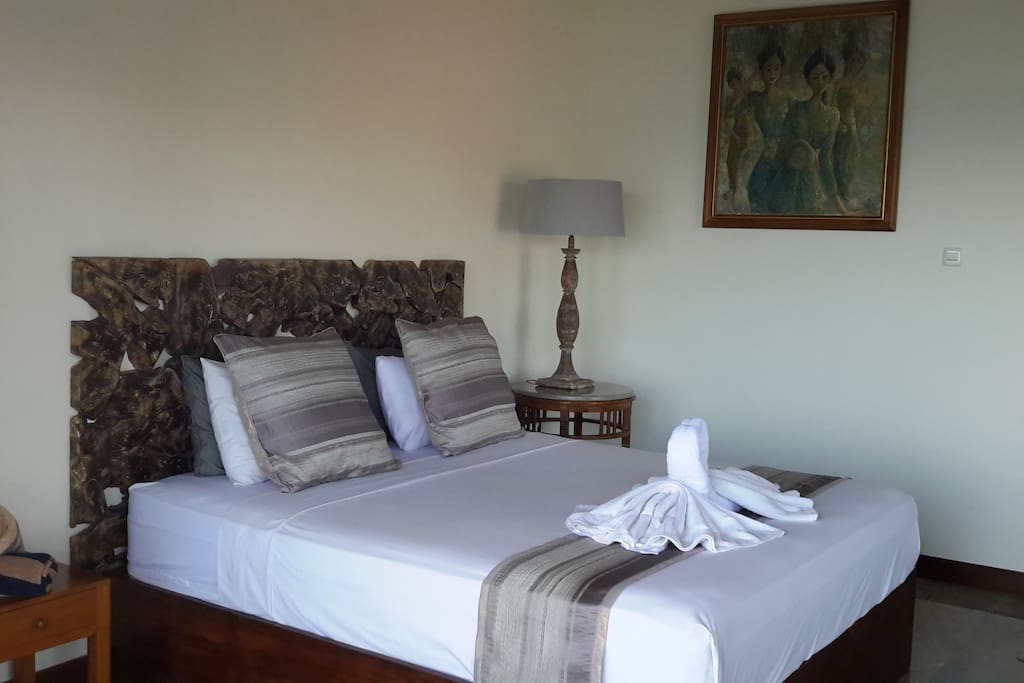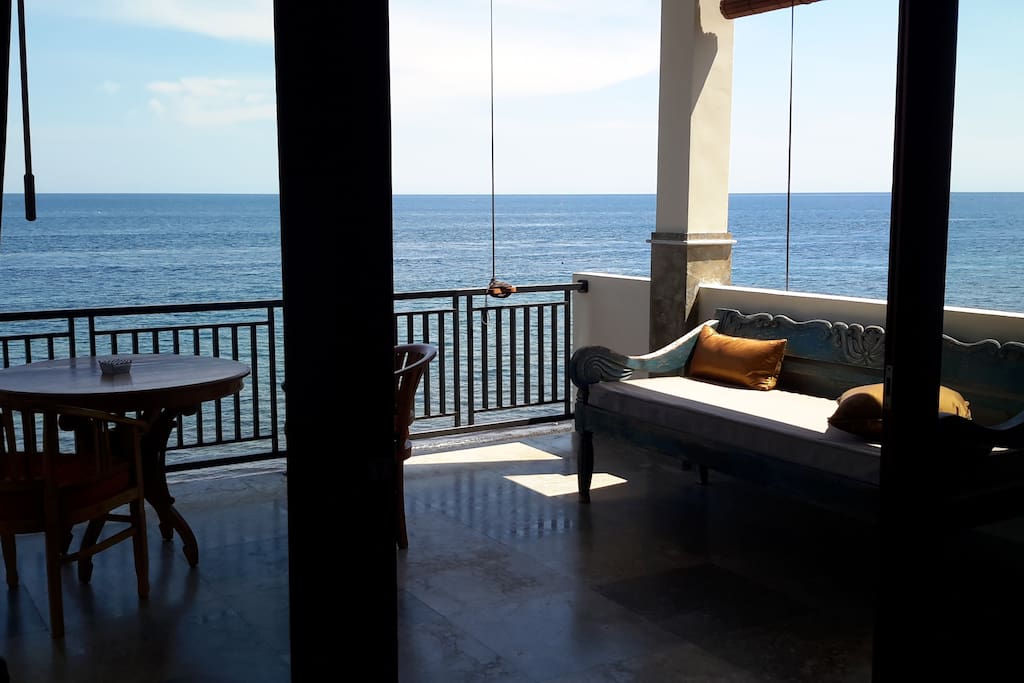 AMED BEACH VILLA...PANORAMA 1
Bedroom with king bed,separate bathroom,huge balcony,table,chairs and daybed.
Sensational views of Mt Agung and the Amed coastline.
Restaurant next door and many more within an easy walk.
Restaurant one side ,fishing family of 3 generations on the other.
Many contrasts within an easy walk from the villa.
Reliable transport is available at guest rates for sightseeing,airport pickup ....or dropoffs and pickups from anywhere in Bali.
Motorbike or bicycle hire can be arranged.
We built our dream house in Amed after spending most of our Bali holiday time at Amed.
We were charmed by the village atmosphere,fishermen,salt makers,farmers...all very friendly and welcoming.
A …
Staff are happy to share their local knowledge with guests......or offer privacy.
Just need to know which option if necessary.