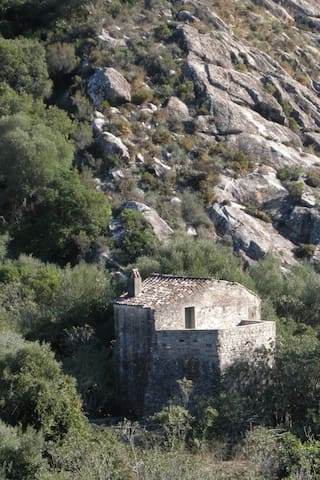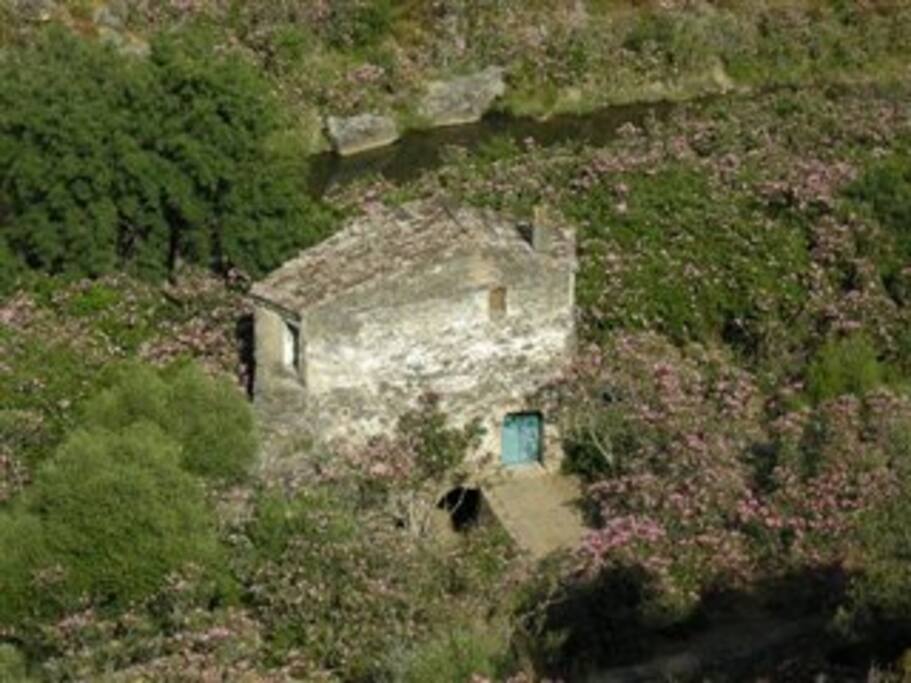 Molino Gaitan is beautifully situated on the banks of one of the cleanest and unspoilt rivers in Andalusia, the Rio Hozgarganta, which flows through the Cork Forest Nature Park - Los Alcornocales.
VTAR/CA/00523
其他注意事项
The Mill is supplied with Solar electricity, WiFi, mains water, gas, hot water, cooking. Private parking is 60 mts away adjacent to our house Casa Gaitan. The Mill has a small library of books, maps, Spanish music and films but no TV or digital equipment. We offer a washing machine service from our house whenever required.
---
Wonderful Mill with a river just steps from the house where you can swim, You got all you need to spend a peaceful and relaxing time just very close to Jimena de la Frontera. Highly recommended, I will repeat. Everyhting was clean, confortable and succesfull. This place is a treasure right in the deep of nature, such as the people who own it.
---
Even better than it looks in the pictures. Loved sitting out on the roof terrace with just the sound of goat bells and the occasional pig. Amazing walks, swimming in the river which is just metres from the door and Jimena itself which is a beautiful hilltop village with a just walking distance away.
---
Una experiencia inolvidable, el molino es mágico y el entorno precioso. Lisa y su pareja dos personas entrañables, no nos falto de nada. Volveremos. It was an unforgettable experiencia, the Mill is mágica and beatifull. Lisa and her parecer two dear people. We have not doubts we will come back to the Mill.
---
GORGEOUS PLACE! If you like what we like, you will LOVE 'El Molino'. We found Lisa & Roderic to be very helpful and friendly hosts. We were particularly grateful for Lisa's prompt & helpful communication around the booking. El Molino is tucked away in a secluded spot by the river but the instructions Lisa sent made it easy to find. The accommodation itself is a beautifully restored old Mill - simply & very tastefully furnished with everything you could need for an enjoyable stay. The outdoor areas & balcony are a delight. The views across the river make it feel like you have a little corner of Andalusia all to yourselves with Kingfisher, Grey & White Wagtails and Little Egret seen in the river below and many more birds seen circling overhead & passing through the nearby scrub. It has all the advantages of feeling very private & secluded (perfect for a romantic getaway!) while being close enough to Jimena that you can walk in & enjoy all the town has to offer - including some great bars & restaurants. Lisa & Roderic live not far away and were happy to help should any problems arise - they were particularly kind when I was taken ill on the last day.
---