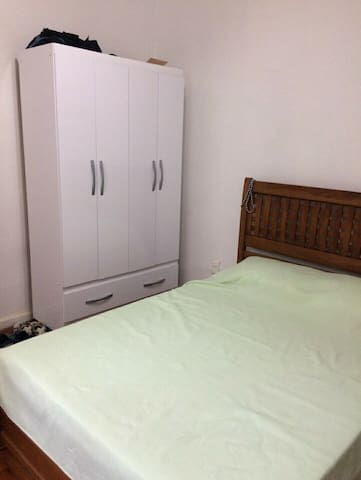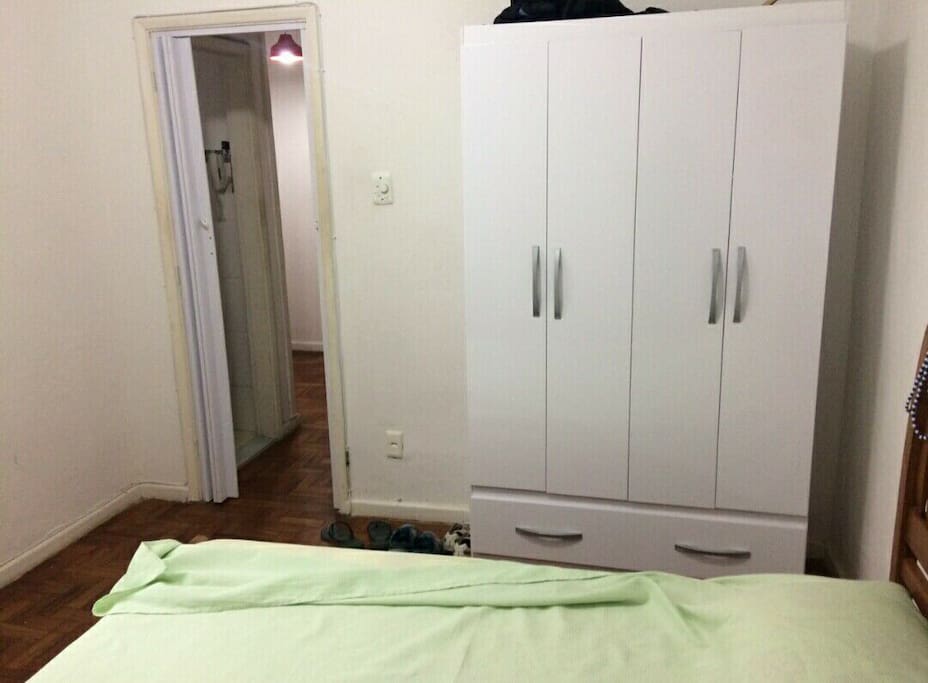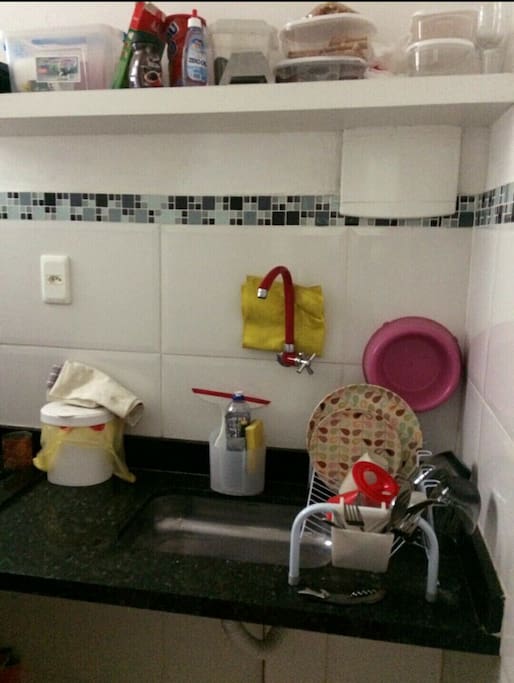 Kitchenette in Botafogo - 28m²
Only for World Cup - 28m² - 1 bedroon, equiped but small kitchen, one bathroom.
Five minutes from Copacabana and 400 metters from the subway and Rio Sul Mall.
For july I will have another apartament like this one available.
---
Staying with Alex was a mixed bag. With some improvements I'd gladly stay again. Positives: Alex is a really nice guy, he and his wife were very open to having me over for dinner and not a few beers, inviting me to world cup events, etc. He also knows Rio well- he pointed me to Rio Scenarium and insisted that I go (glad I did!). He's also keen on improving his place- renovation was ongoing when I was there. Finally, he was very flexible and allowed me to stay an extra day (paid at the same rate) when I realized I booked one day too few. Negatives: Alex seemed a little too busy to properly host. First, he kept calling me "Juan," the name of his previous tenant- I had to correct him multiple times and found this sloppy and disrespectful. Second, when I first arrived, I had to wait 2+ hours in the rain to get in the apartment. Other tenants eventually let me in on Alex's instructions since he was at work. Third, the wifi NEVER worked in my room, so I had to either invite myself over to their place or use my phone on the stairway outside of my space. Very inconvenient. To his credit, Alex was very responsive and did try to fix the problem immediately but there was no improvement over the 5 days I stayed. Plus, he honestly should have had the issue addressed to begin with. For someone new to Rio and dependent on internet for basic research, this killed my phone bill with roaming data charges.
---