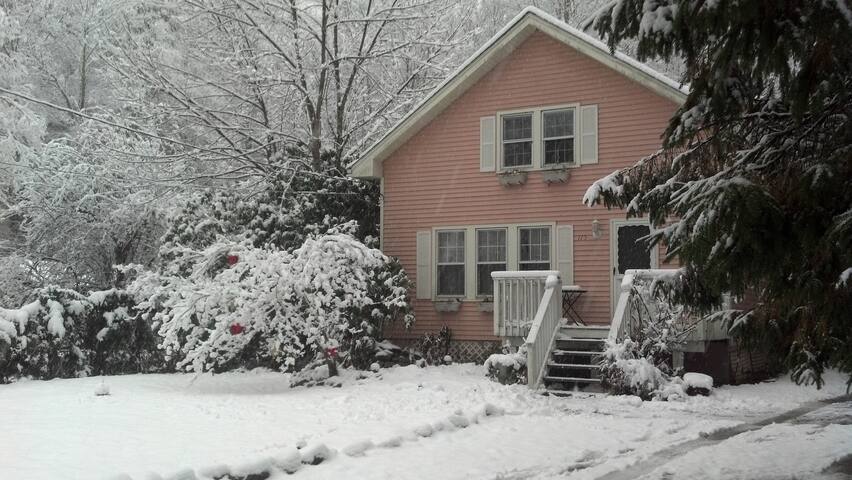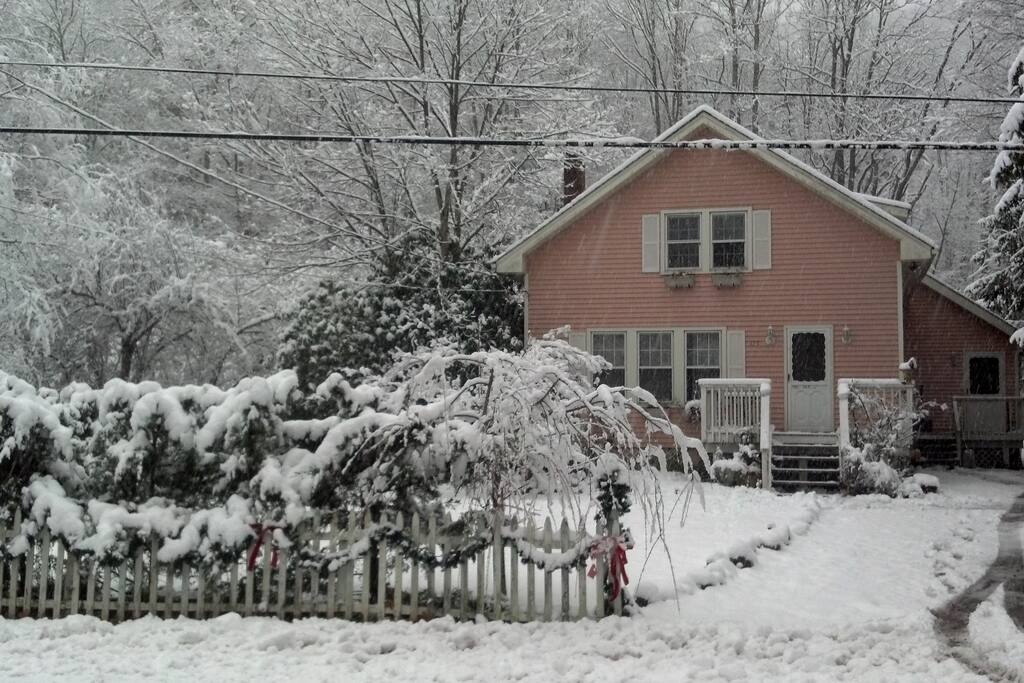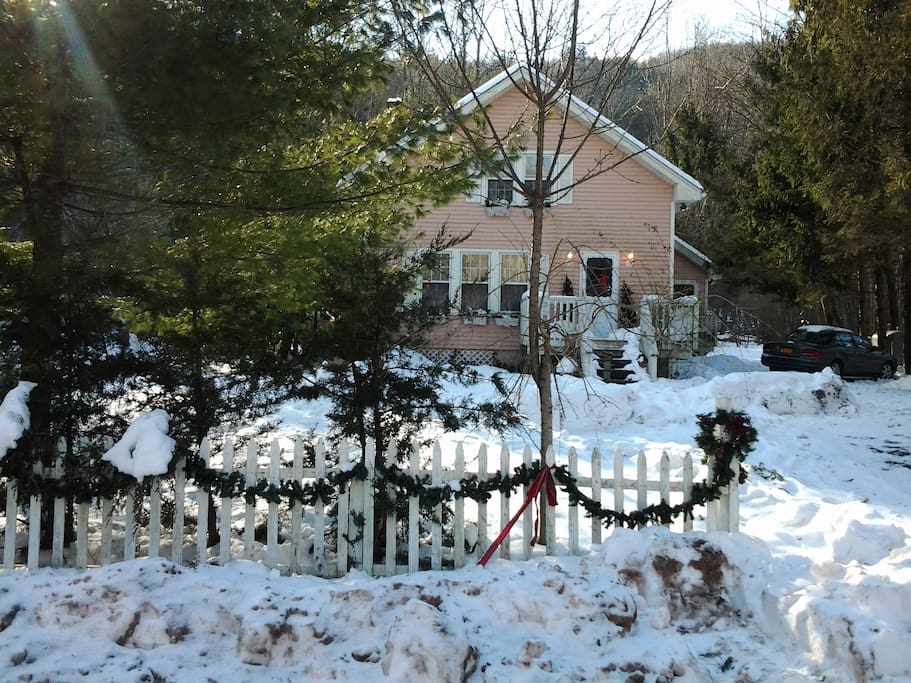 The perfect place for a relaxing gateway that will absolutely rejuvenate you!
Walking distance from town, yet in the middle of nature, Esopus Creek in the front, stream in the back. Sip a glass of wine by the fireplace or outside in great company or enjoy the best conversations in our 67 jets Hottub under the stars!
---
This home is absolutely beautiful and set in a very scenic area in upstate NY. The hot tub was nice, there are plenty of cooking utensils, etc in the kitchen and the hot tub was such a great addition to the stay!! Maria is very sweet and responsive, however what was expected of u…
So glad you had a wonderful time but very sadden the check out process was so stressful.. Always ask when things are unclear we will always be happy to clarify and accommodate. We respond promptly when guests have questions. We are grateful you helped us with the sheets but had shared that it was not necessary to wash them at all... you were only staying a night.. we want our guests to have the most restful stay ever!
---
This was a great place to stay and I'd highly recommend it! The host is very nice went out of their way to explain everything, plus give all the info you could ask for about the house and the area! She was also very prompt and responsive to questions throughout our stay. The hot …
---
This is a first for me in using Airbnb and I couldn't have been happier with the experience, the house and the location was perfect for our wedding venue. The house was very comfortable, clean and we really enjoyed our experience
---
Maria's home was very conveniently located for an event that our party was attending in the Catskills. Our main issue with this booking was in the communication about check in time, despite the listing mentioning early check in for a reasonable fee, which made the experience very…
So pleased Jenna you had a great time! When we can, we do like to offer early check in, I am glad we actually could let you in earlier!! it is true that we went back and forth twice over the possibility, and I am happy you accepted our gift of waiving the early check in fee because of the inconvenience of this back and (URL HIDDEN) did seem that we were in constant dialogue . it is important to remain available for our guests if they have questions and requests. Because we travel all over the world , we know how great it is to arrive and settle right away, sometimes early, this said... it truly depends if we have guests staying the night before or not.. we want to be fair and welcoming to all our guests and of course cannot rush the stay of one guest to favor the arrival of the next guest. Please always ask us if you wish to arrive earlier.. again, if we can, we will always be happy to accommodate... but we also want you to take your sweet time to depart and not be rushed because someone else wants to arrive early :)..again, we will though , always do our best to accommodate, and rush ourselves in the cleaning if needed but not our guests :)
---