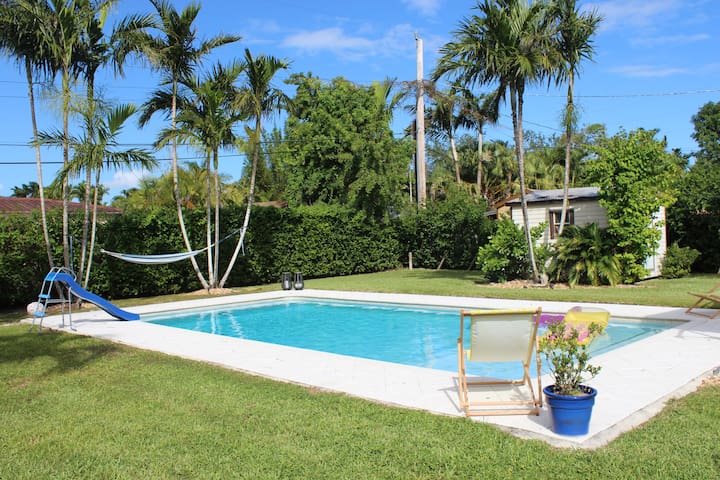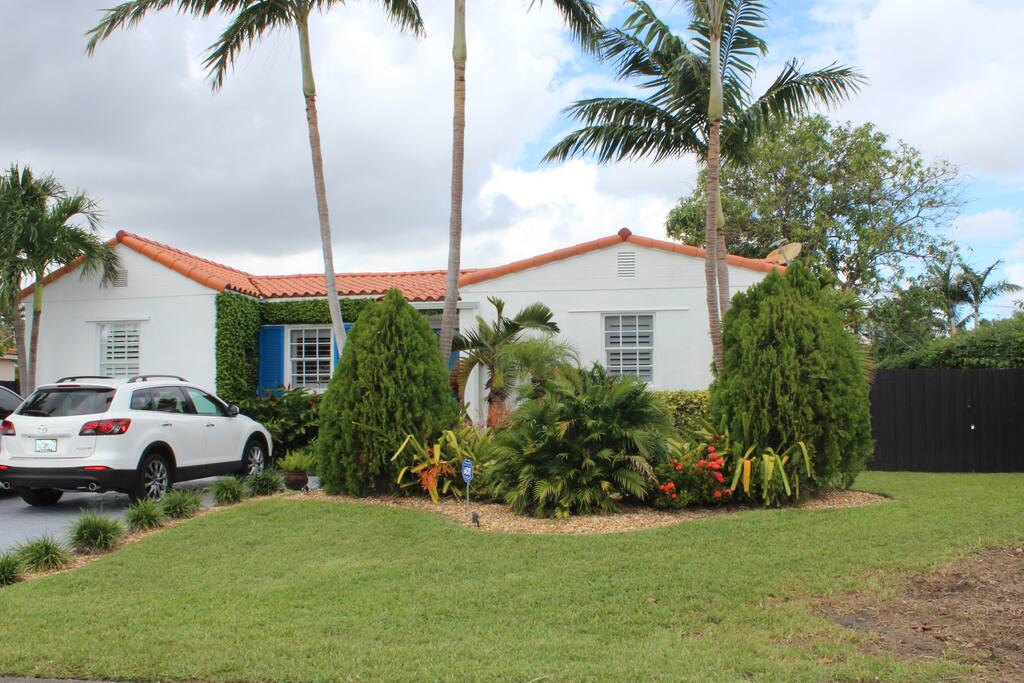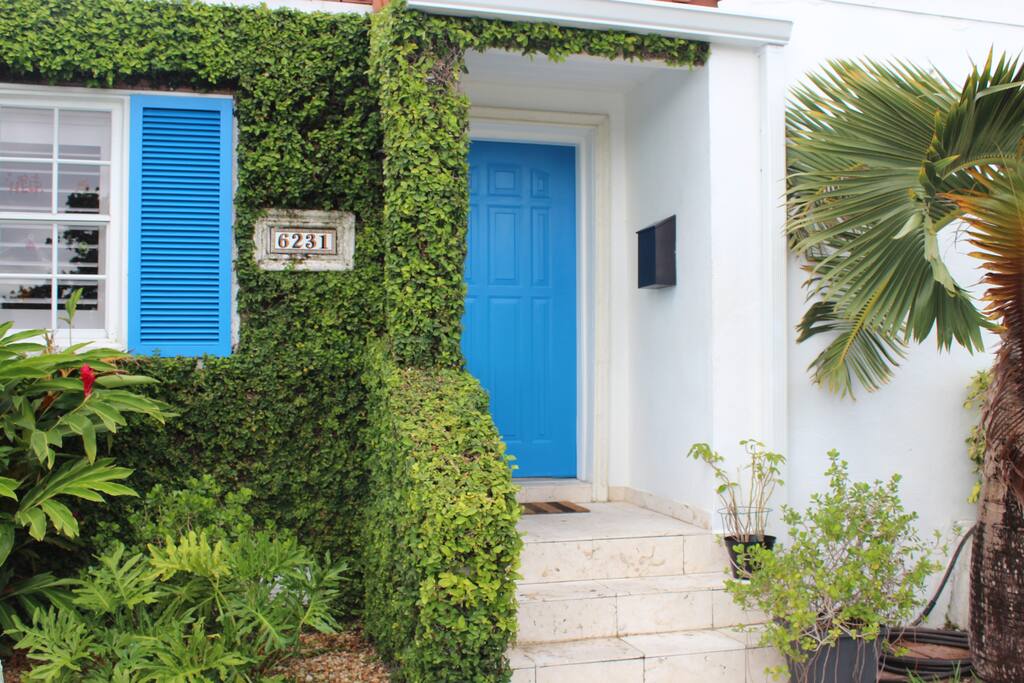 Your cosy home for the best holidays in Miami!
This is a very charming & comfortable home with a European touch of modernity. It has a private lush garden & a beautiful pool with safety fence that can easily be installed for children. The house ha…
We stayed at Camille and Obin place for Christmas holidays and we had a great time there. The house is very nice, and it's perfect with kids as there are many toys available. We felt very much at home as the house is very well equipped including a fantastic swimming pool in the b…
Hello Chiara and thank you for your honest review. We are delighted to know that you spent very pleasant and relaxing vacation in Miami and that you felt homey in our house! We made sure everything was perfect for your arrival and stay and were very happy to host you. We've been fortunate to have amazing hosts and find our house in great condition which motivates us to reiterate the experience of hosting! Our only regret is not being able to have met you :( As for the issue we went through during the booking process, we are really sorry again that it happened and we apologize for it. Unfortunately, when I prepared the listing back in November and put it "live" on Airbnb, I didn't realize the option "Instant Booking" was automatically ON and that the minimum nights we requested hadn't been taken into account and the available dates weren't correct :( This is only when you booked a few minutes later that we saw we couldn't even respond or suggest alternative dates. We haven't used Airbnb since 3 years and didn't even notice this new option. With my husband, our financial goal for the family to put the house for rent was to have it booked for the entire Xmas period, or not renting it at all. We understood the dates change might not have been the most convenient for you and that is why we suggested on the same day that you booked (on Nov 5th), to cancel if you wished. We are now making sure that this won't happen again to any future guests because we know how frustrating it can be, so we turned OFF Instant booking and made sure to have the correct dates available. We hope you will come back to Miami soon and we can host you again and finally meet you! Have a beautiful month of February in Boston! Camille & family.
Opportunities to discover famous and old streets of Coral Gables, Coconut Grove, Sunset and Pinecrest to name some, are just a short drive away. Our home is very well located, walking distance to supe…
You can use bike, car or even walk to many areas close by. The area is safe and residential and has easy access to lots of places of interest around Coral Gables, Coconut Grove, South Miami...
Hello! We are a multicultural couple (French and Puerto Rican) living in West Miami near the Gables. We have 2 adorable toddlers boys and love our life in Miami! What's most important to us is to have…
We are available by phone, text or email anytime and like to communicate with our guests and make them feel secure and comfortable!
语言:
English、Español、Français