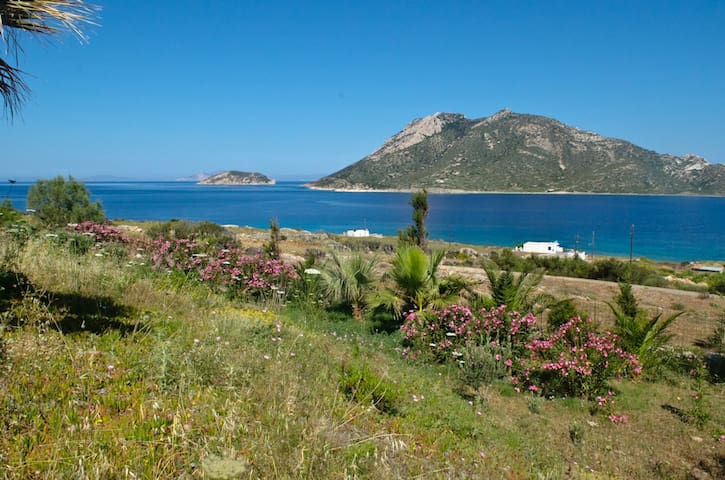 AMORGOS AgiosPavlosStudio APHRODITE
房源
Enjoy the intimate and cosy atmosphere of our new built Greek cottage style comfort studio.

On a size of 35 square meters, seperated from the main building you have a perfect sea view, extra terrace with a small garden in front, rustic Amorgos' stone floor, bathroom with shower, aircondition, kitchenette, indoor and outdoor dining tables, deckchairs, leather sofa, TV, parking lot.
其他注意事项
Important Environmental Issues!
Due to natural water shortages on Amorgos and Agios Pavlos, we thoroughly collect rain water in cisterns and buy water from the community, which is brought to the island by vessels. Environmental sustainability requires responsible acting, therefore we established techniques to save water and also ask you, as a responsible traveller, to consider natural water shortage on your stay at Agios Pavlos and help us save water.
Economized laundry and garden watering as well as chary use of showers are key methods to save water!
---
I am the german assistant manager of AGIOS PAVLOS STUDIOS!! I like AMORGOS and of course AGIOS PAVLOS!! I like all the activities around and specially the area AGIOS PAVLOS and Nikouria!! If you like, explore the island of AMORGOS from your base in AGIOS PAVLOS in your next holidays.