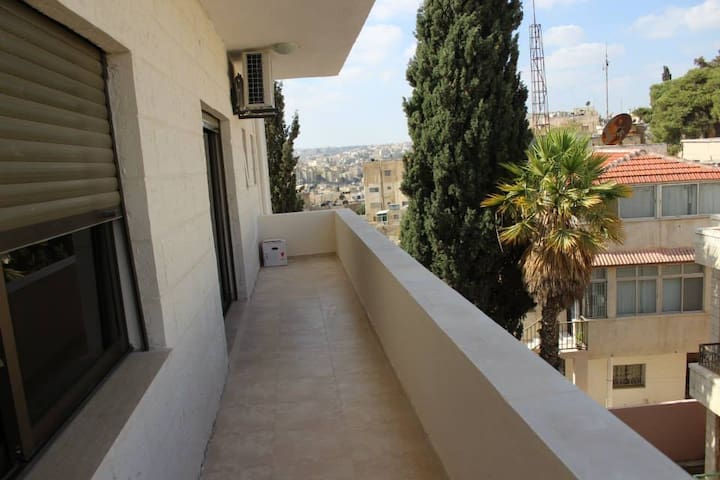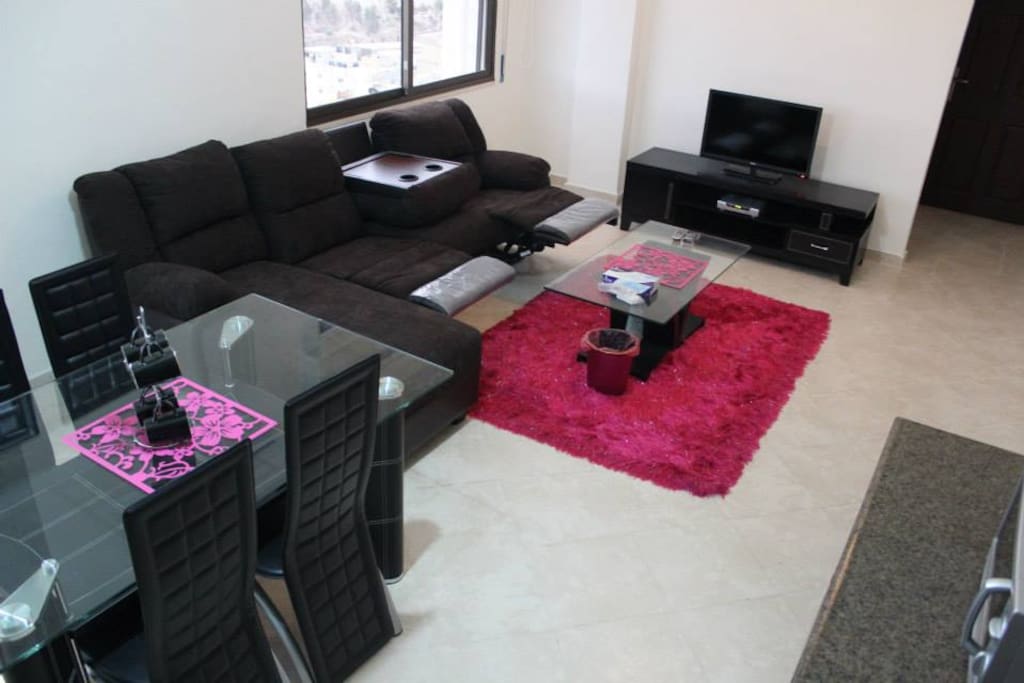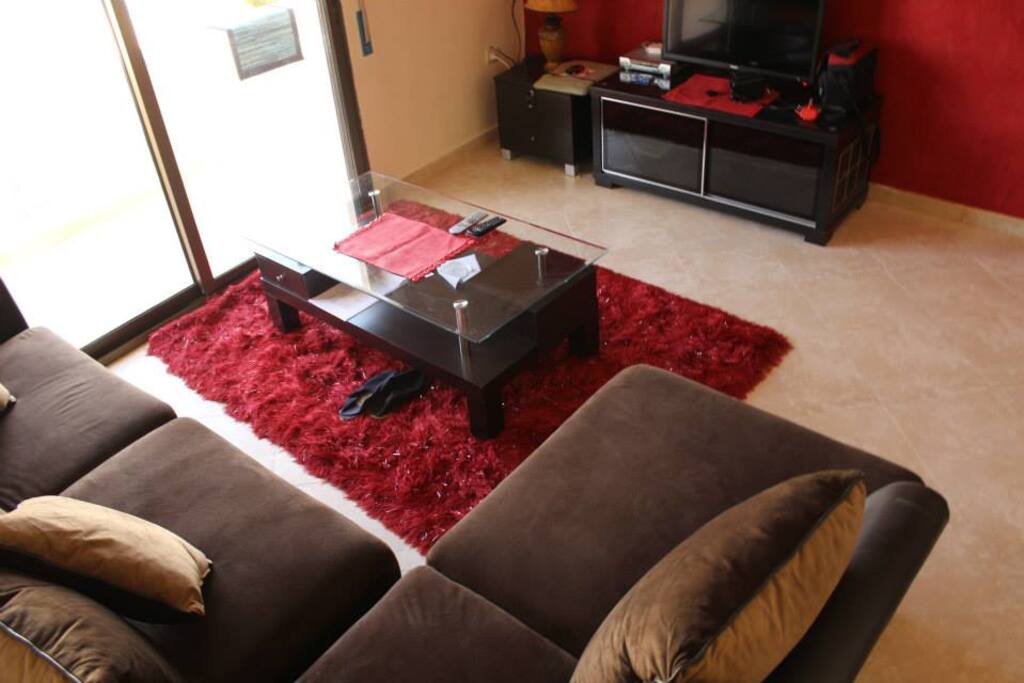 Old View Apartments One bedroom
---
---
---
---
Take care of it as if yours :)
If you need internet please advice me 2 days in advance to arrange .
1. 3 G USB stick cost 1 JD per day
2. 3 G Wifi cost 1.5 JD per day
3. WiMax faster net 2 JD per day
For long term stay Net is 25 & 30 JD per month
---
---
---
My time in Sama'n's apartment have been great! From the moment I got there, and for the duration of my stay, he ensured that I wanted for nothing and every inquiry or request was usually fixed within a few hours. The apartment has amazing views of the city, and the rooftop is one of the best places to be in the entire city. I highly recommend the apartment and Sama'n as a host!
---
We had a great stay at Sama'n's place. He was very responsive and communicative before and during our stay and answered all our questions. The apartment itself is just off of Rainbow Street so very easy access to lots of good food and shopping but still in a quiet location. The apartment itself was very comfortable and we had an incredible view of Amman. Even though we stayed in the winter, there were two large heating units that kept us warm throughout our stay. Definitely recommend staying here!
---
This place is great. It is in a great location, only minutes from Rainbow Street and the Balad, which have numerous shops and restaurants. The apartment was clean, large and Sama'N was really easy going and a great help in arranging tours and recommending things to do around Amman. I would highly recommend this place. The one drawback is that the one bed is actually two pushed together.
---
I am different and trying to make a difference ..

In my search for happiness and inner peace I changed a lot .. After 10 years working hard for one of the world's largest companies .. I finally woke up and realized money and position wont give me happiness and life is so short to spend it collecting money and then maybe not have time nor health to spend it . So I quitted my job and started an amazing 3 months trip to Brazil were I learnt a lot about myself , life , relations , and people. Now back home thinking of my next step in life.
- I like to enjoy life, small , and simple things .. You'll be unlucky if you did not see me happy and smiling , I try not to allow small things or details to upset me.
- I enjoy meeting new people and making new friendships , I use CS to make new friends not to find or offer a free couch .. Please keep this in mind if you wana meet me , ask me for a couch or even host me.
- My Golden rule in life is " Treat each person you meet as you would like him/her to treat you " I believe we should try to leave a nice impact or touch the life of each person we meet .. Imagine how wonderful our world will be if we all left each person we meet happier and better.
- I believe in peace & think we can make it happen in our world when each one of us starts with himself , I believe the best way to defeat ur enemy is to love him because when you love him you will transfer him from an Enemy to a friend.
- Lately I am becoming more and more interested in saving our planet , and as an X -Training manager , I wana try do anything to educate the new generation to be more environmental friendly.
If you think you will enjoy meeting me .. Just drop me a line ..

Smile : )
语言:
English、العربية