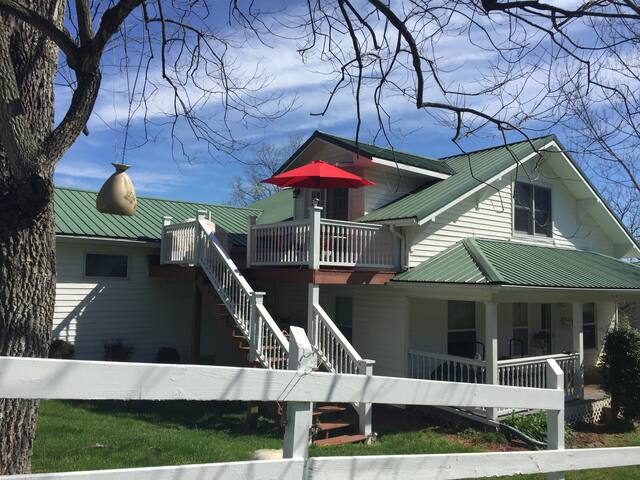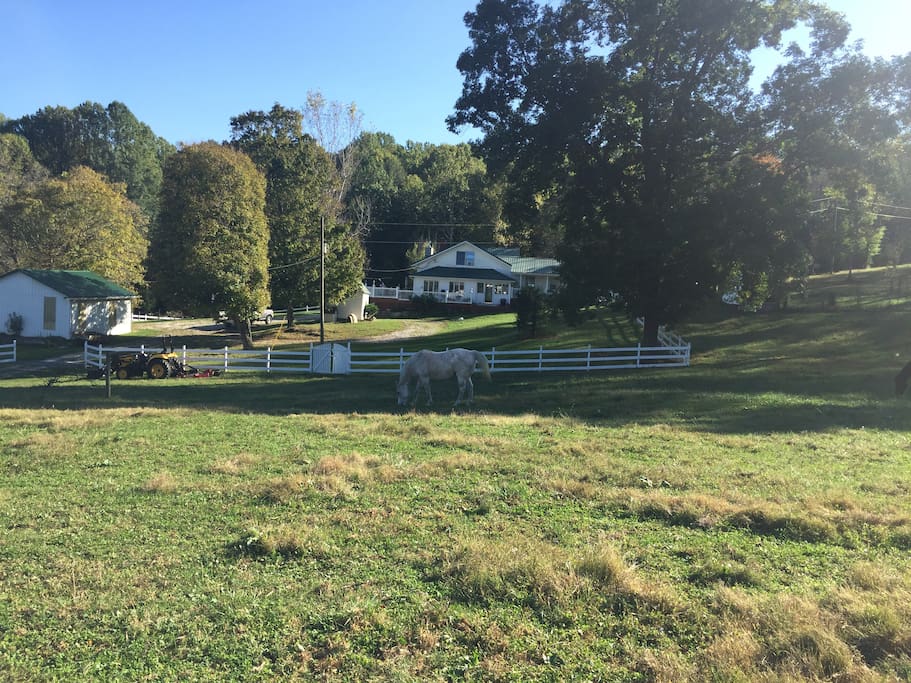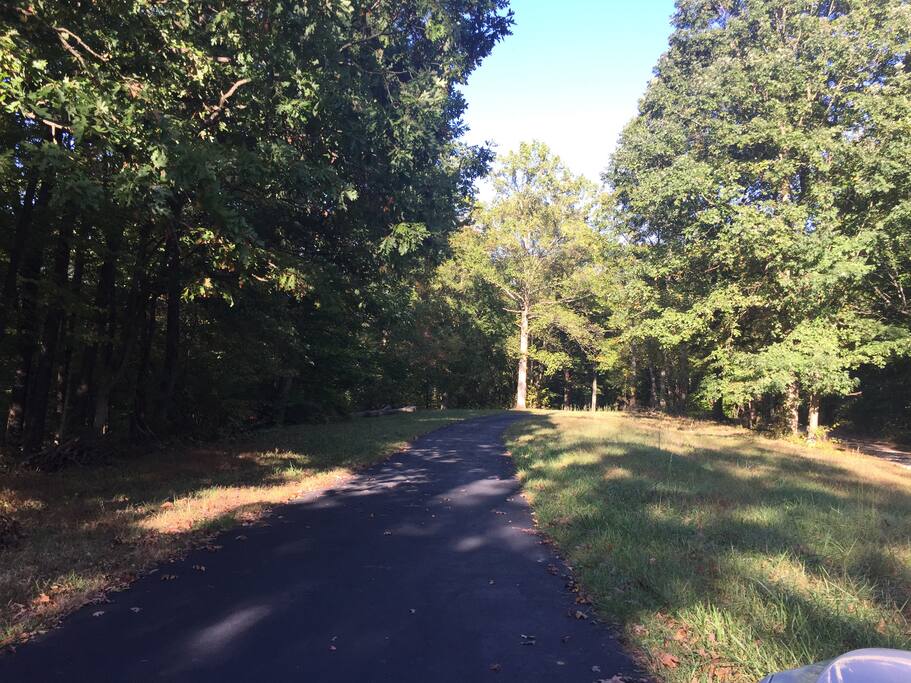 This isolated, rural setting is great for a single or couple who want a quite peaceful retreat
This apartment was perfect for a weekend getaway for myself and my husband. The apartment is very cute, warm (in winter), and had everything we needed. The location is rustic, but the house is comfortable. It's just outside Salem and near to hiking trails. The bed is very comfortable, as are the recliners, The apartment has satellite TV, a microwave oven that doubles as a convection oven, and many animals to see around the property. We appreciated the coffee and snacks that Therisa left for us. We will be back.
---
The location is a little off the beaten path but it makes it that much more special. If you're looking for a quiet relaxing place to spend some time this is it. Therisa was very pleasant and personable. The space is very clean and comfortable. I didn't get to meet the dogs but I saw them patrolling the property late at night. Perfectly safe and secure! I wish I could have stayed longer!
---
The space is even better than the photos and this is an excellent place for peace and quite. Very restful, I spent 5 nights and enjoyed the space and amenities and all the thoughtful touches. Alot of wildlife to watch while enjoying a cup of coffee in the morning on the balcony. Therisa is a very gracious hostess.
---
If you choose this AirBNB for your stay, you will not regret it. The room has a home-like feel that you just don't get from a hotel room. The bed is super comfortable and the room itself was pristinely clean. The refrigerator and countertop were kindly stocked with snacks and the freezer had breakfast sandwiches for the morning, which were so greatly appreciated. Everything you could possibly need is provided. The property itself is beautiful as well. There are a few friendly dogs and cats roaming around, and there is a gorgeous lake just down the road. I took a few hours one evening to fish there and saw deer on the bank across the lake along with a pair of eagles doing some fishing for themselves. It was truly an all-around excellent stay, and I plan to be back!
---
If you want a great place away from the business of the city this is the place for you! I've stayed in Airbnb's all over the US, China, and Thailand and this was easily one of the best experiences. Theresa has gone above and beyond in making sure everything you could want is readily available. The bed was amazing, pillows were wonderful, frozen breakfast sandwiches in the freezer, coke and water in the fridge, Kuerig with coffee pods, microwave, iron and ironing board, meds for headache, feminine products, satellite tv, reclining love seat, and complete privacy! If you love animals she has the friendliest dogs. cats, and horses (which sadly we didn't get to see) wandering around her gorgeous property. The next time I find myself in Southern Indiana I'll def be staying here again. As another reviewer stated, the pictures don't do the place justice. Just book it and enjoy the stay.
---
I'm 70 year old semi retired clinical social worker and grandmother managing a 160 acre working farm. I have rescue horses and raise Great Pyrenees dogs.