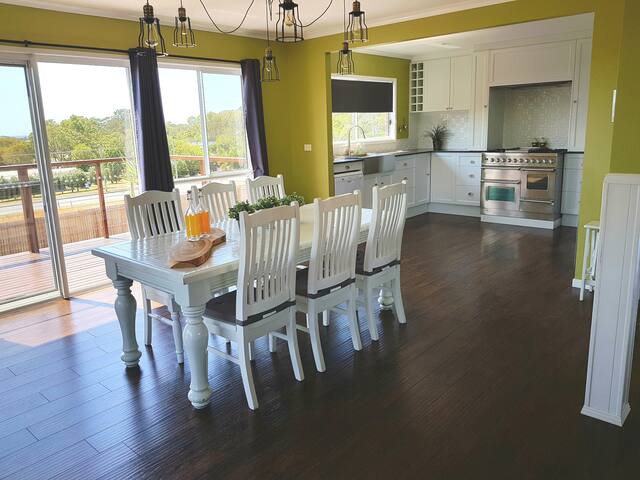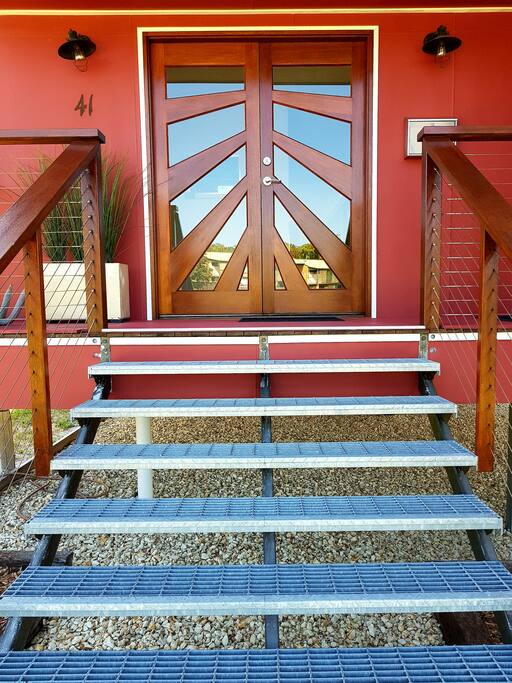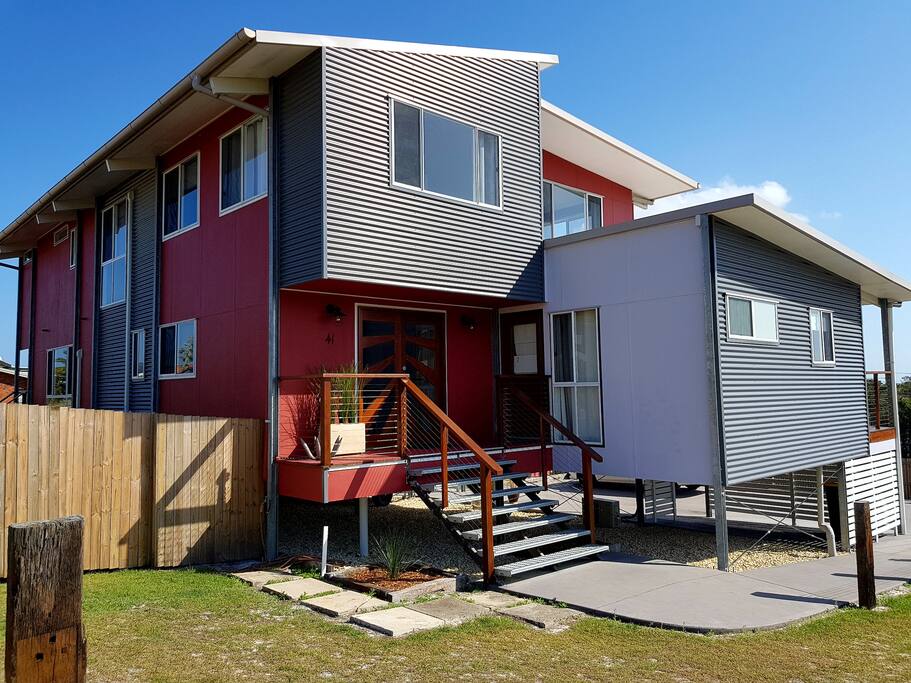 Sleeps 13+: spacious, modern, ocean views, central
The Big Red Beach House caters generously for 11 people, ideal for family groups celebrating private functions. An additional unit features a self-contained kitchenette, sleeping 2.

Take in the se…
彩虹海滩(Rainbow Beach), 昆士兰, 澳大利亚
Rainbow Beach is a small coastal town, approximately 1.5 hours drive north of Noosa. Known as the 'gateway' to Fraser Island (10 minute ferry trip), Rainbow Beach is famous for its coloured sand clif…
Two private bus lines operate with services to Rainbow Beach. They are Greyhound and Premier Motor Services.
I am a busy person running our own holiday Airbnb in Rainbow Beach Queensland. It is a large home sleeping up to 13 people and is popular accommodating families and friends alike.

I also keep busy…
I will be always be available and if not, I will organise a friend or co-host to help out. Rainbow Beach is a small and tightly knit community.