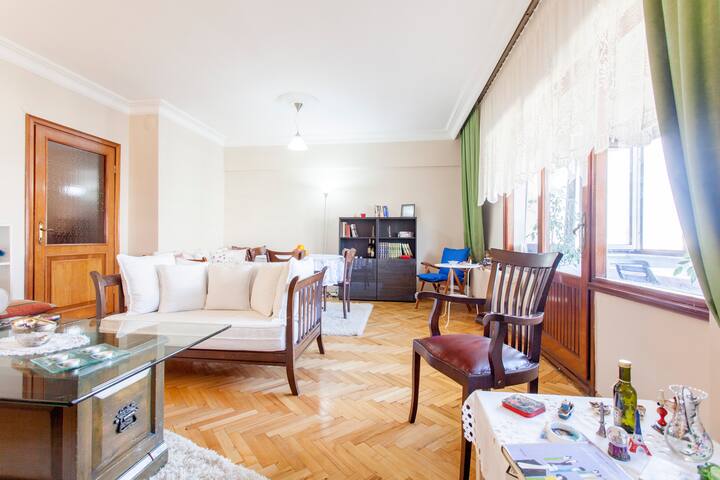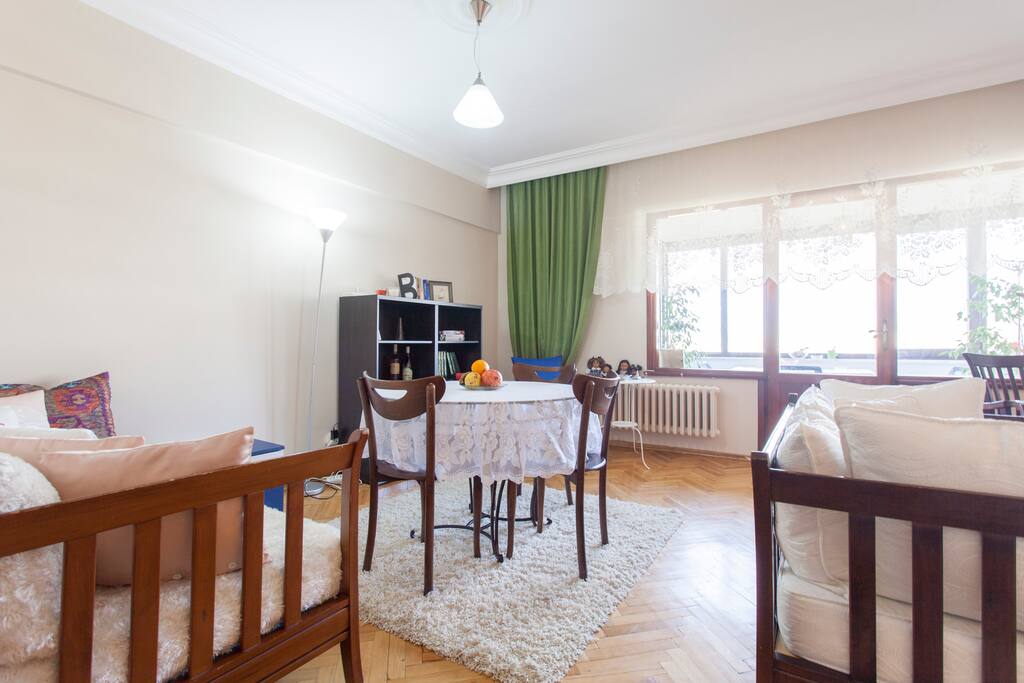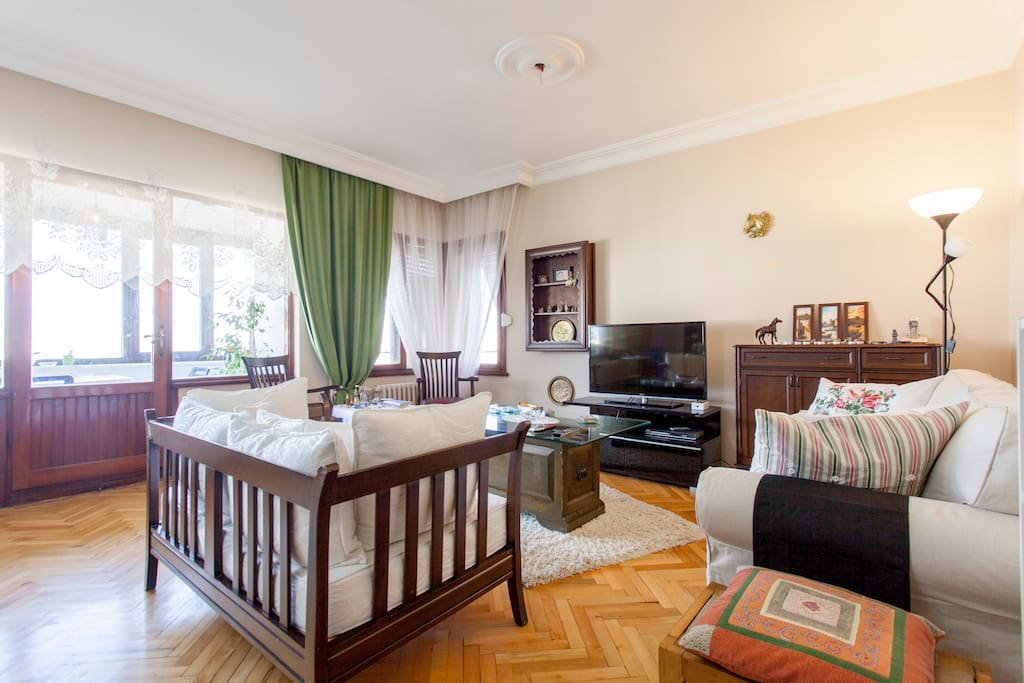 Support Home Sharing, Guest Honoring, Cultural Exchange and Hospitality! Avoid Airbnb becoming a Tourism Business! Be our guest. With our home we want to share; friendship, cultural interaction, home-made traditional food and much more :)
房源
Central Location, Free Food, Friendship Support, All Included! :) Support Home Sharing, Guest Honoring, Cultural Exchange and Hospitality! Avoid Airbnb becoming a Tourism Business! Be our guest. With our home we want to share; friendship, cultural interaction, home-made traditional food and much more :) The place is in the perfect calm neighborhood Göztepe, Kadıköy, 15 minutes close to the center, the sea side and main bus stop ! It is a big family apartement with an available private room waiting for you. There are all the luxurious facilities that you need, wi-fi, laundry, heating system, elevator, luxurious bathroom and wc. And you can always enjoy the home made daily meals cooked by the family, you are invited with pleasure, everything you might find in the kitchen is included to your stay and cleaning the house, you just forget about because there is always someone taking care of it, only your room it is all up to you :) Just ask anything you want if you are interested :)
房客使用权限
All the apartement is for you, a big sitting room; it is the common area where you can spend time with the residents of the apartement or international guest, nice wide kitchen; long chit chats and socializing might continue also there, the table is welcoming you always, one big bathroom and one small extra toilet, a nice balcony where you can enjoy the view :) so on..
与房客的互动
Yeah! We are here for you to support your stay in any way, always someone around you to help with anything or to leave you to relax alone if you want so ;) We don't just leave you in a cold apartement alone! No Way!
---
The area was really cool and seemed pretty safe. We were right by transport so getting a bus in the morning was a really simple affair. Ga Ke welcomed us with dinner, chai and coffee. We stayed up later than we meant to because we were chatting, but it was worth it! Their dog is really friendly and a princess : )
---
This family is very special. They welcomed me with love into their home, shared their food, and helped me have a great time in Istanbul. Their home is extremely comfortable and well located. It is easy to catch the bus direct to wherever you need to go. They treated me like a member of their family and helped me so much to navigate the city and suggested the best places for me to see during my trip. If you want a unique and enlightening Istanbul experience, you need to stay here.
---
This warm, friendly, open and caring family provided a wonderful retreat from the busy-ness of Istanbul. My twelve year old son and I were provided with delicious home-cooked Turkish meals, the privacy of our own bedroom, and good advice for exploring Istanbul. Located in an easily accessible part of the Asian side of Istanbul, one can experience more authentic Turkish culture. There were no rules at this house, only mutual respect and caring people. We could rest in our room if we were tired or socialize with family members. Everything you need such as use of the kitchen, or meals, wifi, laundry, good transportation options plus good local information. We hope to return again in the future.
---
After staying here for 11 days, I feel that Seni and Kerem and Gaye are all new friends. The room is simple, but it has everything a traveler needs: quietness or the chance to socialize, plus fresh air, wifi, laundry, great bathroom, and a good location. You can catch a city bus or minibus on the street and ride to the main square on the Asian side of Istanbul, where ferries and metro and buses can take you anywhere you need to go. Most of all, though, this is a relaxed and welcoming space with good food and warm people. Staying here is a very personal experience: you are in the midst of family activities, sharing food and space with other guests and family members. If this type of travel appeals to you, you can't find a better situation.
---
Ga Ke and her family were the most incredibly kind and welcoming hosts: it was an absolute delight meeting the whole family. The residence is in a quiet and attractive part of Istanbul, near the heart of Fenerbahce. The flat itself is immaculate and comfortable and quiet. The family are wonderful hosts who make you feel at home. I would go back without hesitation next time I visit Istanbul....
---