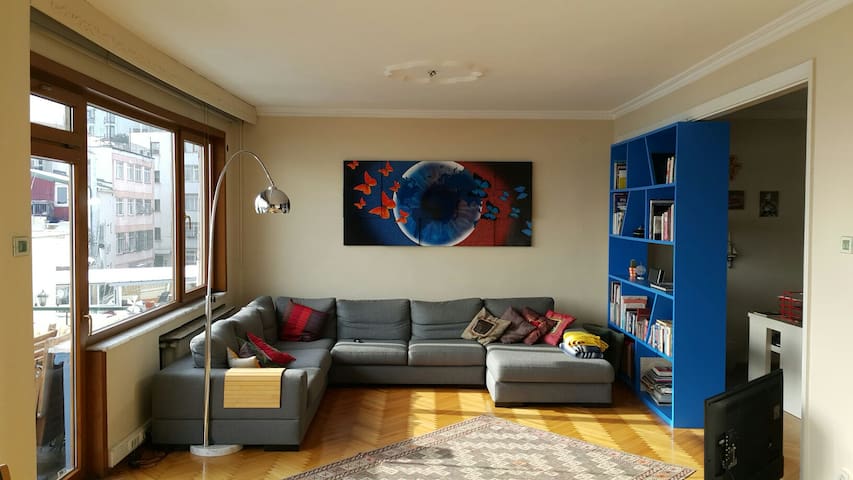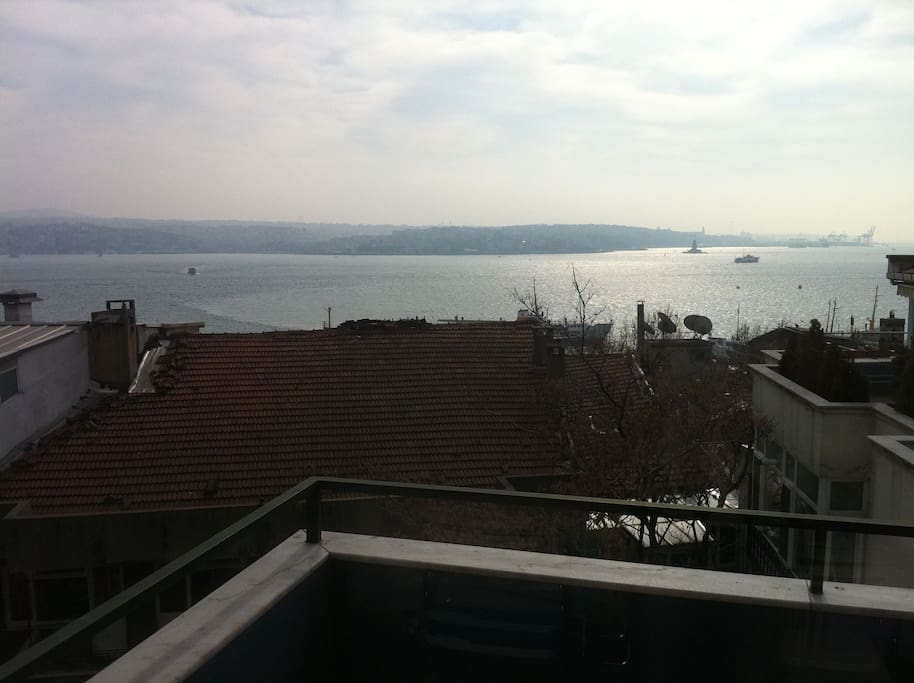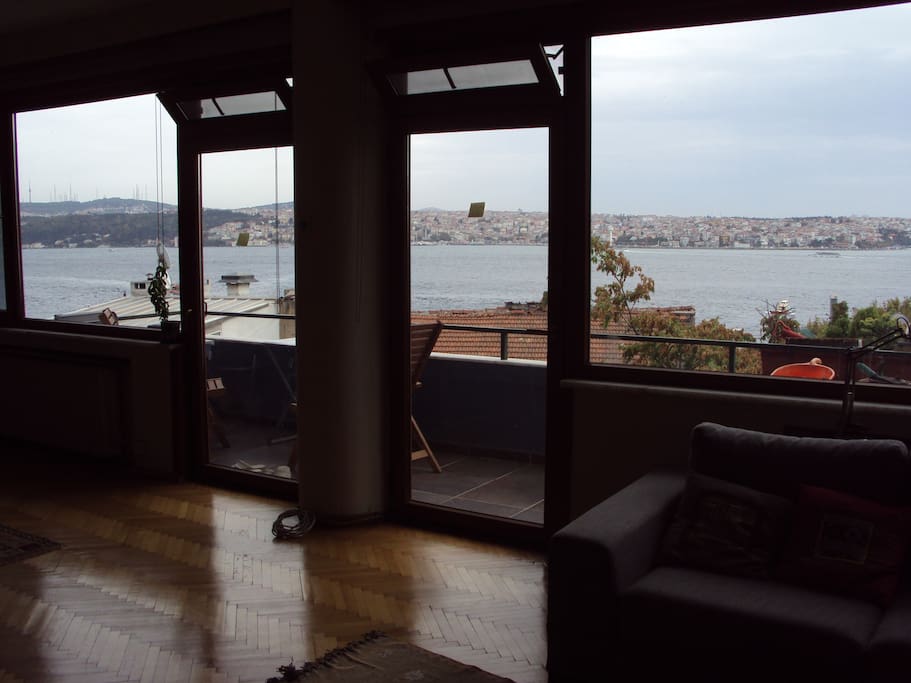 GORGEOUS BOSPHORUS VIEW! COMFY ROOM
Perfect place for position, design and host's knowledge of the city ;)
房源
Hi all,
I am Daniel, an italian living in Istanbul.
The deal is a king-size bed in a nice large room with facilities. Large bathroom, fully furnished kitchen and a great living room with stunning Bosphorus view from a large balcony.
The neighborhood is really quiet for its position in the very city center.
You will sleep well without the noise of nightlife area but you'll be in Taksim entertainment area in less than 15 minutes by foot and underground. In less than 5 minutes you're in Kabatas Transit Hub with several lines for almost everywhere in the city.
Weekdays several restaurants are open in nearbyes for offices.
The real deal is combining the quietness of a small residential area with the proximity to transportation and the city center.
---
Daniele is a caring and thoughtful host, well-informed for Istanbul sight-seeing. His very comfortable and spacious apartment made me feel very relaxed. The large bed in my room was very comfortable and outside the window (dark curtains to block out city light) the narrow street was quiet at night -- I slept very well here. (The 6 a.m. prayer calls are very faint (easy to sleep through) in this neighborhood.) Many small groceries and cafes. The view of the Bosphorus from the living room is fantastic (also, small terrace which is great for warm weather), especially at night when the view becomes a very romantic-looking panorama of twinkling lights. Location is really excellent for getting around: a 3-4 minute walk* takes you to the (Kabatas terminus) T1 tramway (from there: 14 minutes to Gulhane (Topkapi Palace stop), then (Sultanahmet stop) Hagia Sophia/ Blue Mosque or Grand Bazaar (Beyazit stop) 25 minutes on same tram. Alternatively, with the Funicular you're quickly in Taksim Square (or Istiklal Street). Additionally, there are many boats departing from Kabatas for travel by water around the city (which was my favorite mode of getting around). *NOTE: the 3-4 minute walk is up/down a steep hill with stairs.
---
We stayed with Daniele in his spacious apartment in Kabatas for 4 nights at the end of a 6 week journey around Western Turkey. Its location and furnishings were perfect for a combination of relaxing, visiting the local area and getting out, either on the river ferries close by, the tramway down the hill or by walking the local streets and alleys. Daniele is a very gentlemanly host, gracious and accommodating. His local, political and historical knowledge help you understand aspects of this city at a much deeper level. Being guests of Daniele added strongly to our experience of this wonderful country and we thank him deeply for sharing his apartment, knowledge and personality.
---
The host Daniele is a great host. And maybe an even greater cook. So if you are invited for dinner, don't hesitate. Besides Daniele is caring and very helpful if you need any kind of information. Finfosh Finfosh is Daniele's little sweet cat. While I'm not a cat lover at all, I fell in love with Finfosh and even tried to carry him away with no success. The flat From the huge living room you have a great view to the Bosphorus. The kitchen and the bathroom are modern and spacious. The guest room is also spacious and provides a large kingsize bed. Unfortunately! The location The house is situated in a relatively calm side road. In a not even 5 minute walk downhill you reach the Kabataş station (tram, ferry boat, metro access via funicular, cabs) from where you can get to the historical sites south of the Golden Horn e.g. And in a 10-15 minutes walk uphill you can reach the Taksim square from where you can enter the famous Istiklal street.In summary you are at a very central location to explore Istanbul. Conclusion 5 stars and absolutely recommendable!
---
June 2013 - My experience staying at Daniele's was very positive. He made me feel comfortable and was available for any questions I had or directions or assistance I needed. The pictures are accurate and I miss the awesome view from the living room and balcony. The location is superb for accessing different parts of the city by various means of transportation. Finfosh was very playful and Daneile a true gentleman. Do not hesitate booking this comfy room. The only downside was needing my earplugs because of the nosiy seagulls. Jo-Ann
---
As a couple we stayed one week at Danielles apartment with the great Bosporus view. We cannot imagine a better location to stay in Istanbul. It is nearby (5 min) to the underground station Kabatas, and also to the Taksim Square (10 min walking distance). Danielle is a very friendly, supporting host. Every time we had questions he helped us. His cat FinFos is so cute! We loved him!
---
I am Daniele and originally from Italy. I am 34 years old and I am living in Istanbul, Turkey.