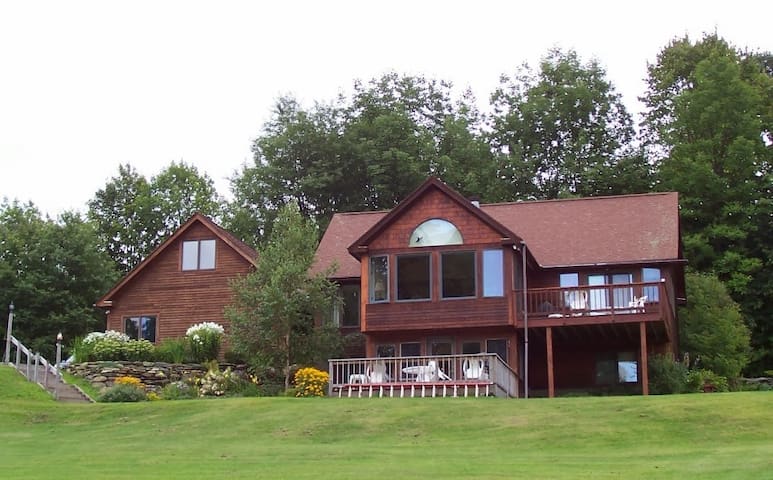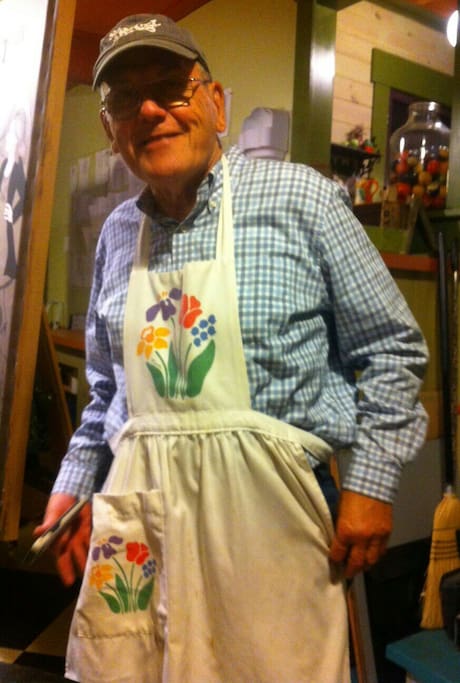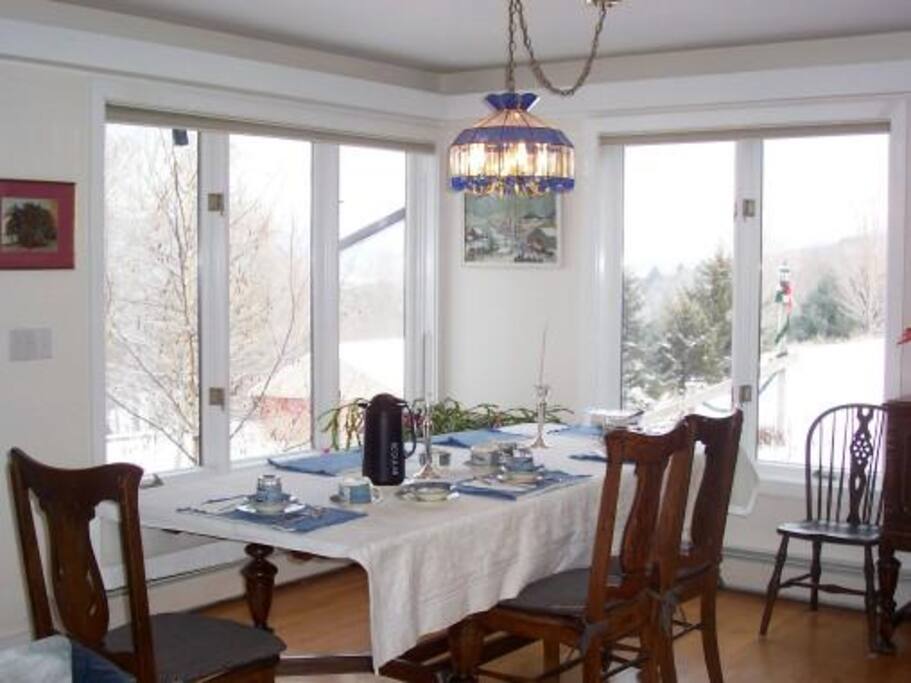 Best view of the three rooms. Massive bed for relaxing or..... Fun proprietor with great breakfasts. Close to Stowe mountain and just up the hill from Ben and Jerry's. Three bedrooms available with a shared bath. Good sliding hill right outside the door. Discounts available for Stowe, Sugarbush, and Bolton Valley. Summertime fun includes nearby canoe and mountainbike rentals.
King room shares a common full bath with the two other rooms. See our other listings. Queen and Twinx2.

Walter was THE best! He was so sweet and makes delicious, delicious breakfasts! He had water bottles in the room and the most breathtaking views. He provided coupon books for the area and free Ben & Jerry tour certificates. The house was very clean and he really made you feel welcome. He had coffee downstairs each morning before breakfast. Can't say enough good (URL HIDDEN) husband and I thoroughly enjoyed our stay with Walter!!
---
We arrived at Walter's about midday and were stunned by the view as we drove in. It was as picturesque as we had hoped. It is also right around the corner from Ben & Jerrys, so we figured we would head there right away. Walter had tickets waiting, as well as a book full of coupons for places around Waterbury. His place is the perfect distance between Waterbury center and Stowe, allowing us to take in everything the area had to offer.
---
Walter called in advance and kept tabs on our movement when we arrived in the area, wanting to make sure he would be there to greet us when we arrived. He also made various suggestions as to routes to take, as this was a road trip for us. He showed us the grounds and amenities and briefed us about breakfast and the other guests. He provided little extras, such as bottled water, shampoo and conditioner---things that a traveler can appreciate. Breakfast was fabulous and I can thank Walter for enhancing our viewing pleasure on this trip, as he provided a road map and outlined routes that would maximize our short time in the area to view the fall foliage. He keeps up with the foliage reports and shares this info and other info about area activities with interested guests. Many guests return. I would love to do the same.
---