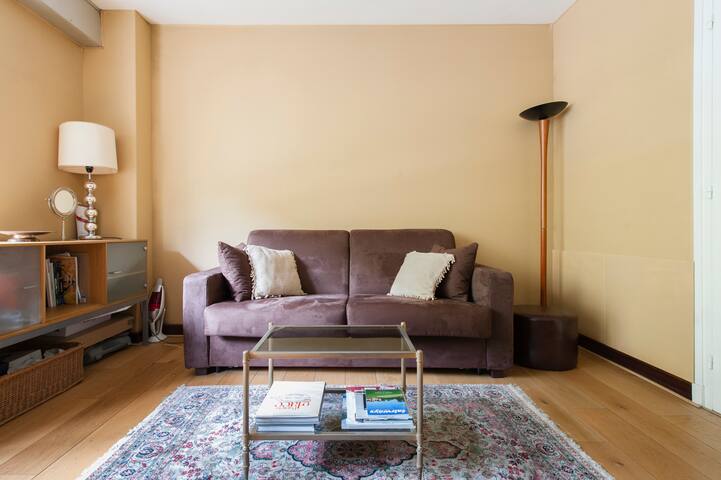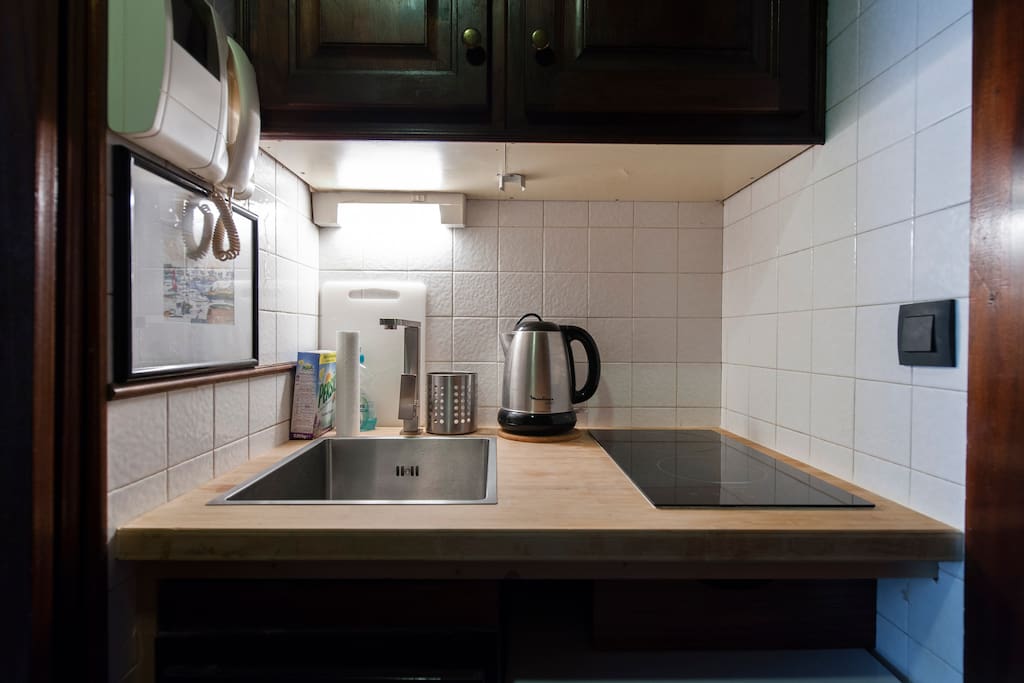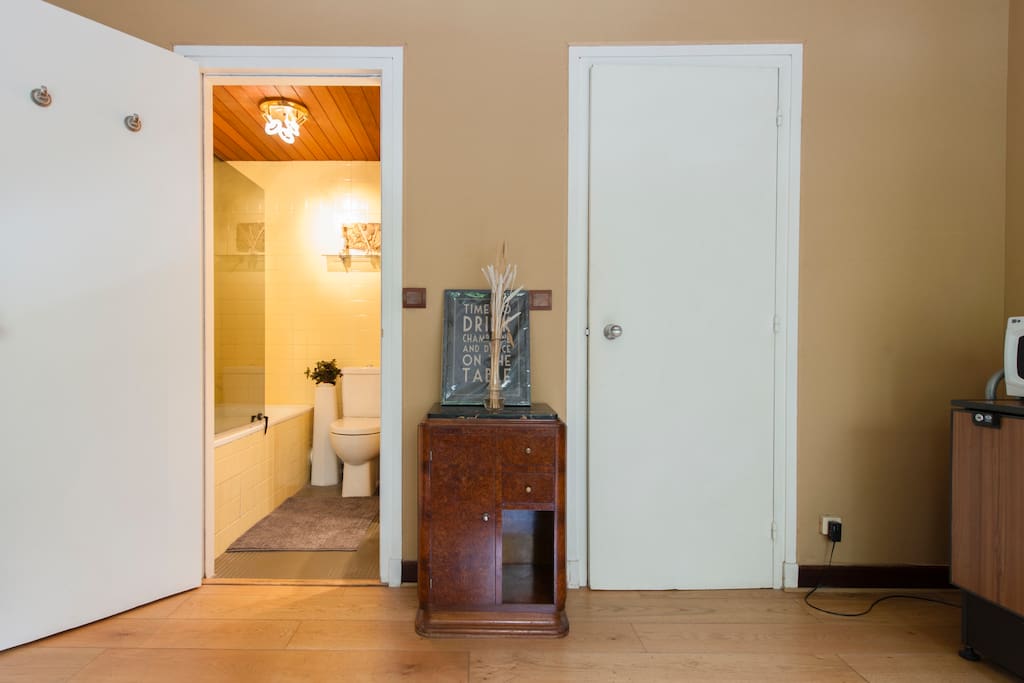 Couple renting a charming, fully-equipped studio located in the heart of the 8th district of Paris on the 1st floor of a modern building.
Perfectly placed, 5 min walk from the Champs Élysées next to the beautiful Parc Monceau & Faubourg St. Honoré.
---
We absolutely loved our stay in this studio! It looks just like the pictures - all very accurate! The place was clean & comfortable - 2 things that are definitely a requirement. The hosts were lovely and welcoming, and made everything super easy for us. The location is great - conveniently located near 2 metro stations and cafes, restaurants & wine stores are all right around the corner. Being right next to the Park was also a great treat - and you are a short walk to the Arc de Triomphe and Champs d'Elysee. This was our first time to Paris (from NY), and this place suited our needs perfectly.
---
I had a wonderful stay in Sarp and Eboni's apartment. The location is convenient to a metro line that gets you to major sites, but is also within a reasonable walking distance of the Eiffel Tower, Champs-Élysées, a lovely park and much more. There are several cute restaurants nearby, a small, but convenient, supermarket, and other necessities (like an ATM, wine store, etc) are all within a stone's throw from their fabulous location. Check-in/check-out was super easy - when I was running about 30 minutes behind on my way into Paris, Eboni left keys for me with wonderful instructions (they also provide a pack via email letting you know a bunch of info about the apartment - super helpful!). They were super responsive and were good about checking to make sure everything had gone all right. Also, their shower is amazing - definitely something nice to come home to after a long day of walking. I plan on coming back to Paris (hopefully soon) and, if it's available, would definitely stay there again.
---
I'd like to agree with other stayers but we had come to a dusty flat, with a television unplugged that we thought was broken and damp pillow cases that did not fit the pillows. Hygiene is the minimum you expect from a place and biggest if all they forgot to mention that they don't provide toilet paper. We went out and stocked 6 pink rolls so that hopefully the next guests wouldn't meet with the same fate. The couple was nice at first but after the issues we checked out early which they agreed we needed to pay one extra night. We agreed and then one extra night turned into a mess with changing fees ect. Not thrilled. We had to get airbnb involved...
Thank you for your feedback L.T but we regret the way you feel. Nevertheless, I have to say that your attitude does not fit the peaceful universe of AirBnB travellers. Especially the way you address us during our private exchanges. Therefore, it was our decision to involve AirBnB management in order to rectify your early check-out situation as soon as possible. As this is not a hotel service, we tried our best to open our house to you even though your request gave us less than 24 hours notice due to the fact that there was a mix up with your original hotel reservation. Under normal circumstances we would have had more time to prepare the apartment but we are sorry that we missed some of those points. It is unfortunate that trying to help someone last minute, damaged our efforts to keep every visitor as happy as possible...
---
Sarp & Eboni are great hosts! I booked the day before arrival and they were more than helpful even though my communication wasn't great. They made me feel welcome and had a wonderful packet for finding and using the apartment to it's fullest potential. The location is WONDERFUL and the apt is homey and welcoming. The key collection was also very smooth! I would definitely recommend this apt for a couple or two close friends (sharing a bed). And I would stay here again if I ever come back to Paris.
---
This cozy studio is just amazing, it has all the comforts you might need(TV,Wifi,washing machine,well equipped kitchen,etc) The best of all is the great location, just a few steps away you have Courcelles and Charles de Gaulle Etoile metro stations and many buses that take you all around Paris. Eboni(host) gives you a file with a well explained guide of the house that was super helpful. This place is much better than expensive hotels!!
---
This studio is just awesome! We had a lovely time in Paris. Sarp was always available and kind. I feel sorry we didn't meet him, but he was always available via message. We felt at home in his apartment. It is better than the photos, full of light, well decorated and super super super cosy. It is close to two metro stations and a park. The zone is calm and "typiquement parisien". It's perfect for a couple. The kitchen is small but very handy and has everything we could possibly need. The toilet is very comfortable and the shower is quite good. 5 stars! :)
---
Sharp was communicative and responded quickly whenever I had questions or needed help. The apt is conveniently located in posh neighborhood. I did struggle a bit settling down because I couldn't get the key from the locked mailbox and because I couldn't find core items like toilet paper and some sort of coffee making facility but other than that, I had a pleasant stay.
---