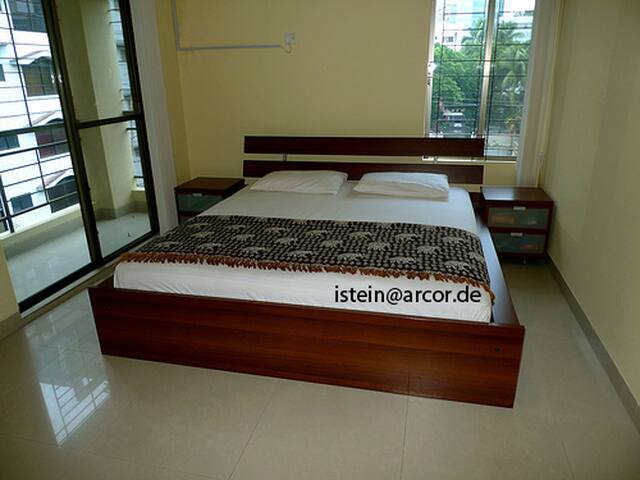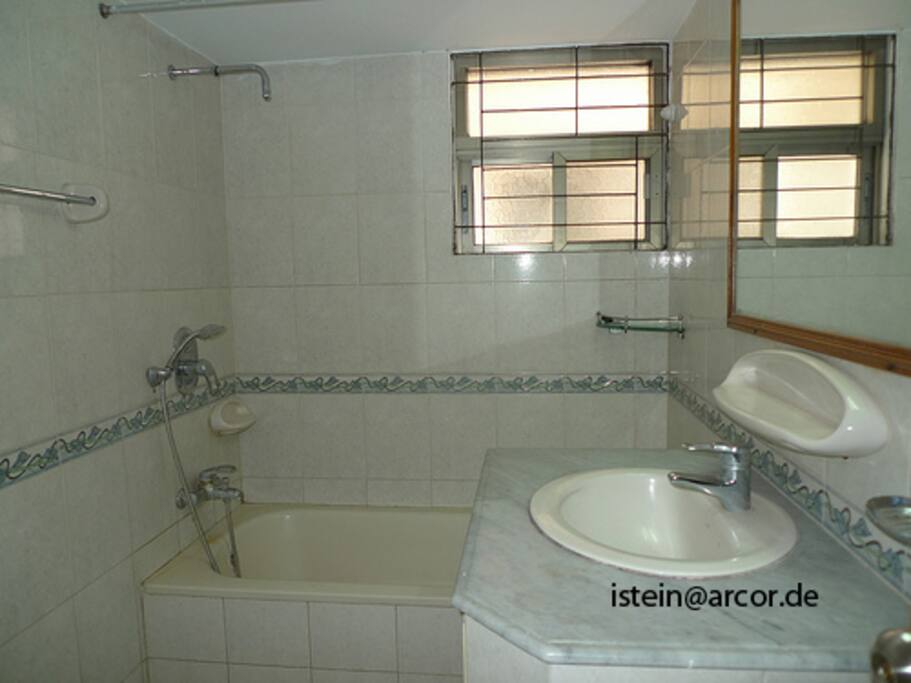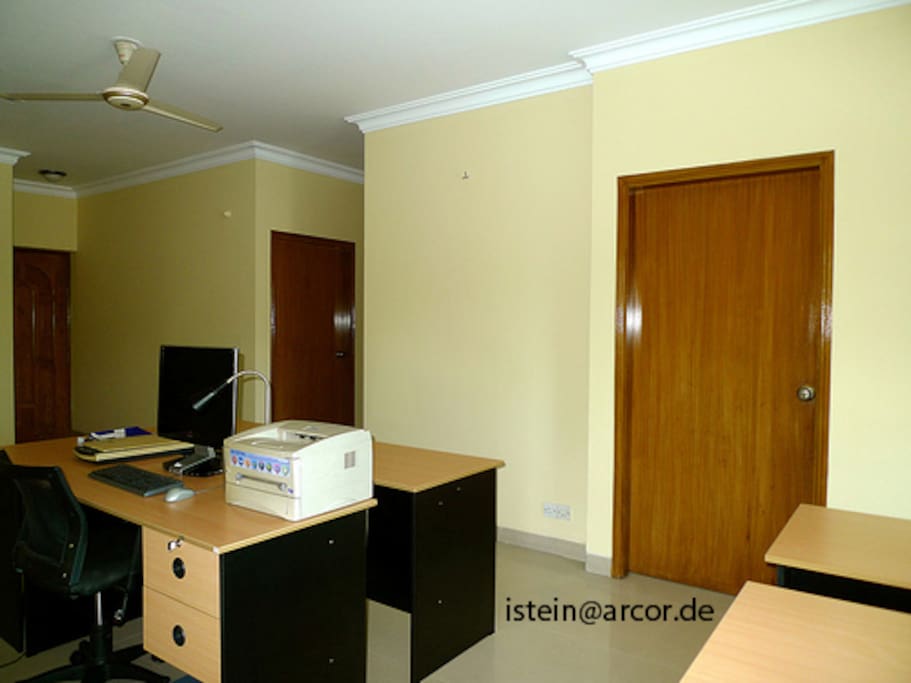 A Cozy Bed & Bath + shared Office
Stay & work in the diplomatic residential area of Dhaka, offered by a German family. It is a great deal for budget business travellers, consultants, short-term visitors, interns and alike.
房源
Finding a clean, safe, convenient and affordable small place in Dhaka may be challenging for new comers and expatriates. Having simple things like Internet access, let alone a shared / small office, may be very difficult in Dhaka unless you know someone here. I just want to solve this problem for foreigners, like me.
其他注意事项
The place is all yours. My family and I live nearby in case you need anything.
---
---
---
The usual common sense rules of living in a residential building apply. Please keep noise to a minimum (especially after 10 pm), and strictly no smoking in the apartment, please.
Unlike many listings, we do not charge a cleaning fee. Room keeping services are available at request and FREE of charge!
Let me know in advance if you have any special requests, and I'll do my best!
Enjoy your visit to Dhaka!
---
---
---
---
It is a very nice flat in Gulshan the best district in Dhaka. The flat is very clean, peaceful and comfortable to stay and there are even all necessary for office work. Ivonne and her family are very kindness. They helped me at any time when I needed and shared much information of their Dhaka rich experience not only in life but also in business, which was very helpful for me. I hope to appreciate you and your whole family again and wish to see your happy family soon in my next trip.
---
I stayed many other apartment in Dhaka before I did here. You have to understand particular chalacterestics of this aprtment. -You can use your bedroom and office outside of your bedroom -Only one room is aveilable, thus you are alone during your stay -Meals are not served. You can use water boiler and refegilator. -The apartment location is within a coumfortable walking distance to Gulshan 2 circle. -The owner is a business consultant nad has lots of knowledge on political and business situation in Bangladesh -Thus is apartment is good for business person who stay more than 30 days (you can get special rate for long stay) -The owner respond your requests very soon
---
I really enjoyed the short time that I spent with Ivonne and Kauser. Both are extremely good hosts and conversationalists, and the home made bread was excellent! The room is basic but clean and modern. It is attached to a small office so you have all the office facilities including a good internet connection available, making it ideal if you have to work in Dhaka. I would definitely stay here again!
---
Ivonne and Kauser are without a doubt great hosts who goes a long way to make your stay at their place a memorable one. I stayed for three weeks and couldn't have been more happy! The room is as tidy and clean as it looks in the pictures. The location is as good as it gets in Dhaka, with walking distance to everything from restaurants, grocery stores, public park etc. The area is also considered the safest in Dhaka, me being a testament coming and going at all times of the day without ever feeling worried. The breakfast is delicious and a nice compliment to an already good deal! All in all, I am very happy to have met them and their wonderful kids, and encourages everyone who is spending some time in Dhaka to give this airbnb a look. You won't find anything better!
---
This accommodation is the perfect option for business travelers or students. It's was extremely comfortable that the apartment is located in central Gulshan and I had everything I needed within walking distance. The breakfasts every morning were delicious at the same time as they were nutritious, which enabled you to not be hungry before late lunch. The access to office spaces in the apartment were great and very clean and fresh. The one factor that did my trip extremely good was Ivonne and her husband Kauser. They were amazing hosts and contributed so much to my trip. They know extremely much about Bangladesh and the culture there at the same time as they are very "western-minded" which make communication very easy. They helped me with everything from learning me about special Bangladeshi custom to getting a rick-shaw and telling him where to drive me. I will not place Ivonne and Kauser in the "general host"-category but instead in the "close friend"-category. They made my trip a success and we will definitely stay in touch even though a now have left Bangladesh.
---
Finding a clean, safe, convenient and affordable small place in Dhaka may be challenging for new comers and expatriates. Having simple things like internet, workstation, printer, scanner hot water, refrigerator, air-condition, convenient shops, restaurants around the corner etc. may be difficult in Dhaka.

For business travellers and business people access to a shared office and a meeting room is an advantage.

Offering my place I just want to solve these practical problems for foreigners, like me.

I advise foreign companies interested in setting up new business, expanding or managing existing business in Bangladesh better. I have been travelling to Bangladesh since 1998 and know this country and culture well.

I am a German lawyer who gathered professional experience both in private sector and government institutions. I worked in Frankfurt, Zurich, London, New York and Brussels before moving from Islamabad to Dhaka.
语言:
Bengali、Deutsch、English、Français