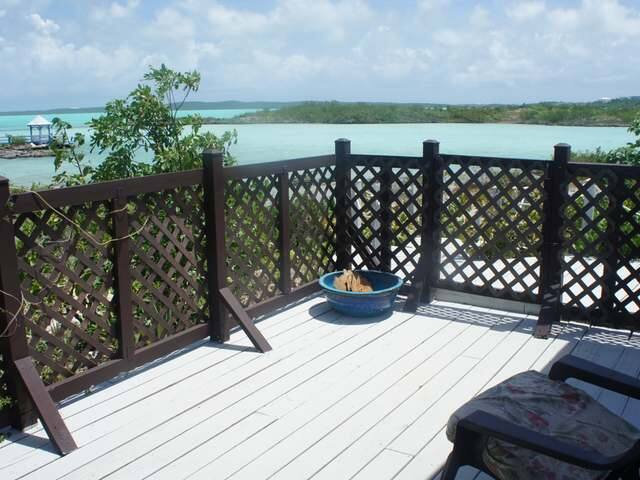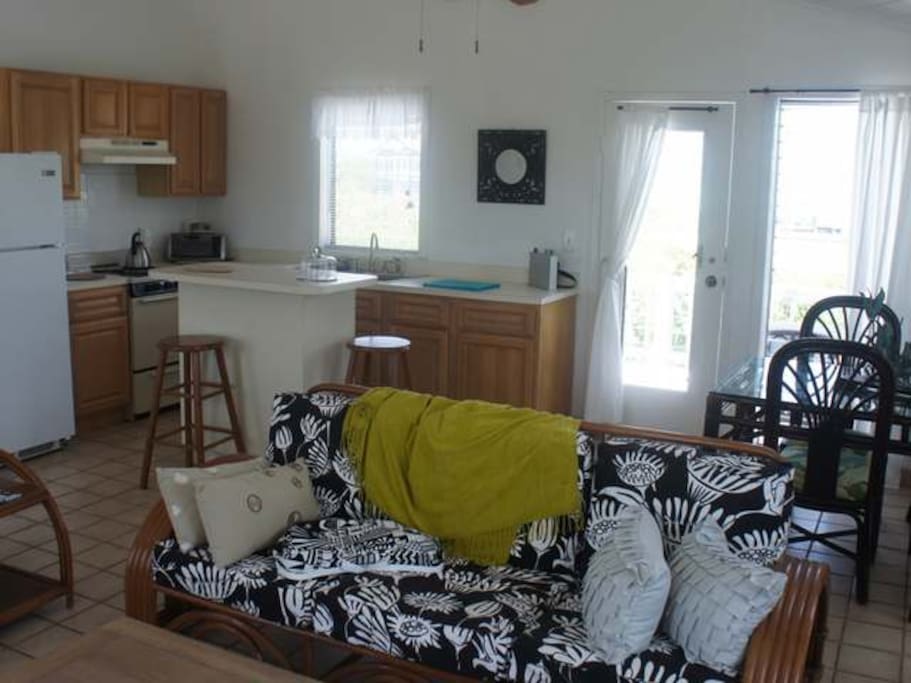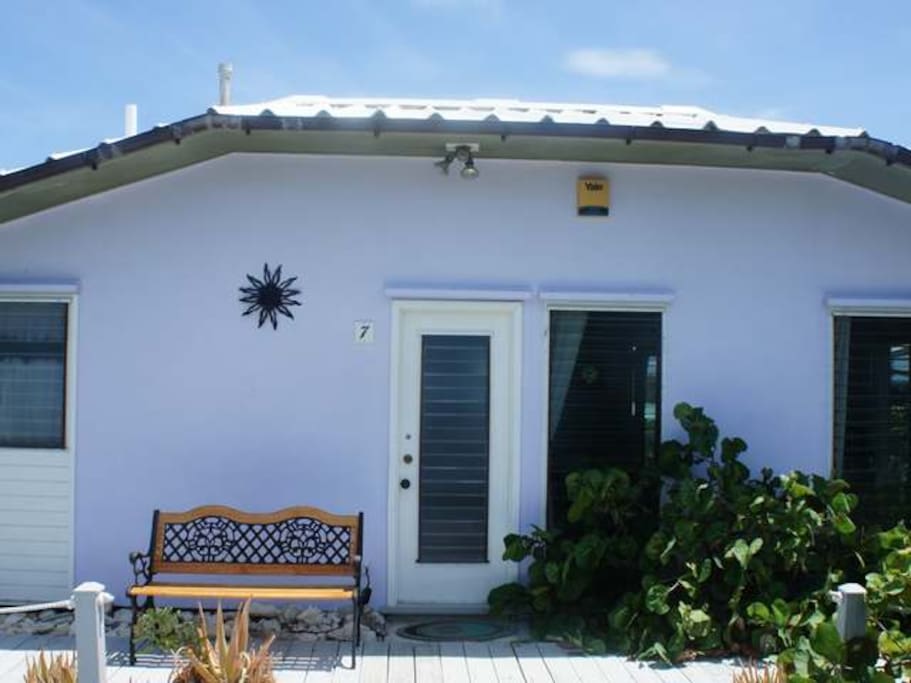 Chalk Sound Cottage, private beach
If you are looking for a quiet little place to get away to in the sun, then look no further. This little one bedroom cottage fronts right on to Chalk Sound, one of the most beautiful waterfronts in the world and your own private beach.
---
My girlfriend and I spent four nights in one of the properties David has in Turks and Caicos. We have nothing but wonderful things to say regarding both the host and the rental. First, it was up to the very last minute that we were trying to find housing for our vacation. Our flight was set to leave in just over 12 hours. As experienced travelers and avid users of Air BnB, we were committed to using this avenue to book our housing. David was quick to respond, professional, and accommodating. Within a few emails back and forth, we were able to book and exchange enough information to be in constant and direct contact with one another. Furthermore, he went as far as to send us maps and directions from the airport to the villa, including where to find the local grocery store, cafes, and local attractions, without which we would have never found our way to this section of the island. Lastly, the property was as described in the listing. There are two cottages which are located directly next to one another but one was under renovation and we were booked in the one we had been hoping for. The views are nothing short of spectacular! A private beach, deck for admiring the breathtaking sunrises and sunsets, every amenity one could ask for, we were left in want for nothing. All in all, I would recommend David and any of his rentals to anyone inquiring. Our time was simply lovely.
---
Provo is beautiful! My sister and I had a wonderful time and we can't wait to go back! Unfortunately, we will not being staying with David again. This is my first negative Airbnb experience in several years of using this site. David's cottage was cute, airy and just what my sister and I were looking for. However, from the description, it seemed like it would be private and peaceful. David is renting out two cottages, and they are less than 10 feet apart. They literally share a deck, though a fence has been put up to divide them. We could hear our neighbors' conversations all the time, and even could hear their snoring at night. In addition, the "private beach" David speaks of is just a small strip of sand on a gravel road running in front of the cottages and it is not conducive to walking, swimming or sitting. David offered to move us for the last two nights, but that left 4 nights of listening to our neighbors' every word and not sleeping well since they were night owls. Both my sister and I were really disappointed and felt a bit deceived. UPDATE: After I left this review, David left a really nasty review of me that I felt was inaccurate and in disrespectful of me as a traveler on a budget. Wow. Again, my first really negative experience with this site. Such a bummer. I've met so many nice, accommodating people around the world and it's been an amazing way to travel! I'd definitely stay clear of David if you have other housing options.
Cait - It is unfortunate that you did not enjoy your time at the cottage. The photos on the listing do clearly show that there are two cottages, so I'm not quite sure why you were not aware of that or how you thought I was being deceptive? Furthermore, 22 of the 24 guests I have had in the 3 months prior to your stay have stayed there with another guest in the cottage beside them. Not one of those guests ever complained about the cottages being too close or hearing noises from the adjoining cottage. Case in point is the review from Joseph below who "slept like babies every night" - he stayed in the same cottage as you with guests next door. Going from the measurements on the survey, the two cottages are actually about 25 feet apart at the front. Furthermore, the two decks for the cottages are completely private and separate and are not connected at all. Yes, the beach in front of the cottage is not a spectacular beach by any measure, however it is private, it is sandy, the water is very calm there, and many of my guests with young children have enjoyed it a lot. The "real" beach is just across the road at Sapodilla Bay only a few minute walk away. If you want an even nicer beach, you could head over to Taylor Bay which is only a few minutes by car. I hope you are able to find what you are looking for on your next visit to Provo, but I think if you are looking for a waterfront location that is completely secluded, you are going to be hard pressed to find that for less than $200/night.
---
Four of us stayed at David's beach cottage for four days, and had a great time! The house is right on the Chalk Sound and provides beautiful views. We watched many sunrises from the deck. The location is great - a little off the beaten path and away from the resorts, providing a much more "authentic" island experience. There is a beach a few minutes walk down the road that was fantastic. David was quick to respond, and had a lot of information that helped our trip run smoothly. His property manager was also incredibly helpful and always available. I would absolutely recommend staying here!
---
Our trip to TCI was truly incredible. The island is beautiful and our stay in David's villa was absolutely perfect! We're a young couple and enjoy peace and tranquility away from the family resort crowd. This villa delivered, it was immaculate and had breathtaking views of chalk sound. We slept like babies every night! Interacting with David is a pleasure, he's responsive, attentive and did everything to ensure we had a great stay. I would highly recommend this host.
---