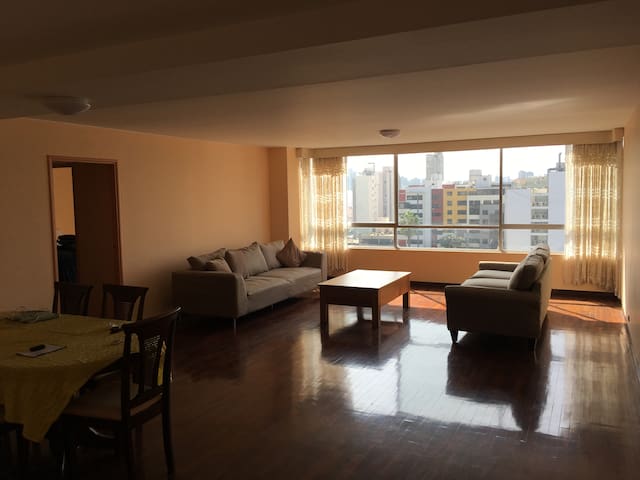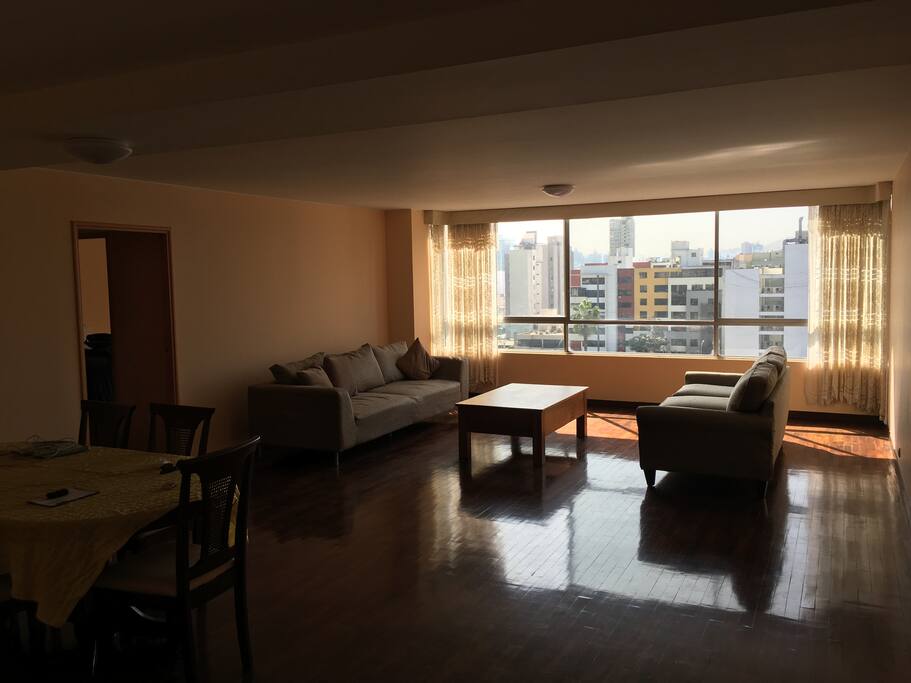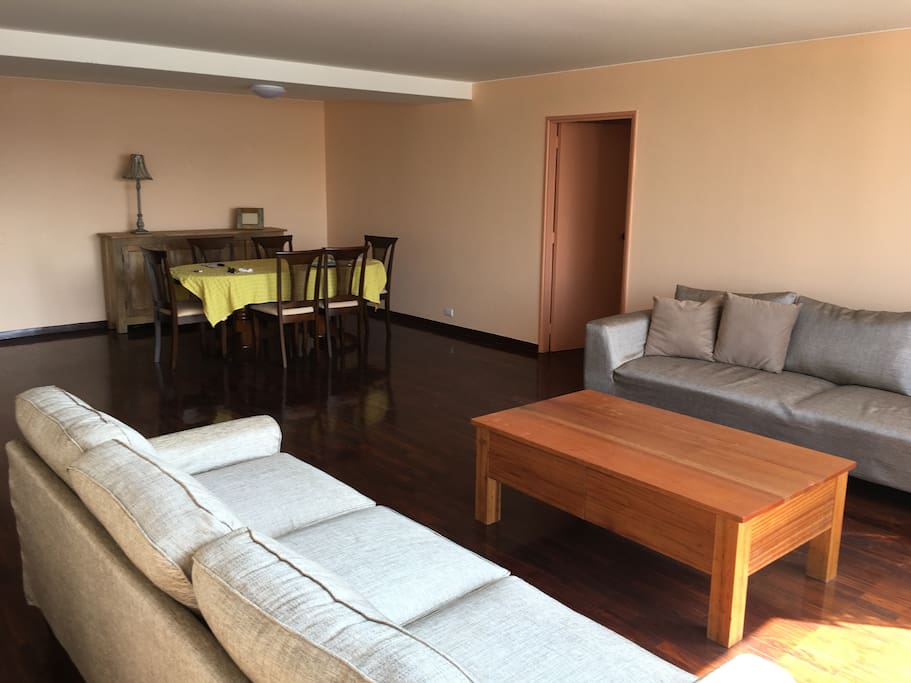 Spacious Huge Apt in the heart of Miraflores
Super huge 1750 sf apt (160 squared meters) spacious simple apt located in the heart of Miraflores. 1 Block to the famous Haiti cafe, 1 block to La Lucha and 1 block to the Miraflores square. This is a doorman building and it used by us when we travel to Lima 1 or 2 a year. The apt itself is sparse with a newly renovated kitchen
---
Definitely recommend. Spacious apartment, as described. Newly renovated, very clean, and comfortable. Great communication with the host. Close to many restaurants, shops, parks, Larcomar mall, big marina, and many hand crafts markets. Much to explore! So much of the Peruvian cuisine to try! Definitely will stay again when we're in Lima.
---
The world is changing and Airbnb is an amazing community that allows you to experience the best of humanity. Our family has backpacked to over 26 countries (mainly all airbnb places) and have come back with an even greater appreciation for life and culture. Five things we can't with without: 1 random adventures, 2 meeting new people 3 love 4 being connected with my family and friends 5 books
Favorite places : General family consensus (in order) Cambodia, Thailand and Paris.
Favorite quote:
It is not the critic who counts; not the man who points out how the strong man stumbles, or where the doer of deeds could have done them better. The credit belongs to the man who is actually in the arena, whose face is marred by dust and sweat and blood; who strives valiantly; who errs, who comes short again and again, because there is no effort without error and shortcoming; but who does actually strive to do the deeds; who knows great enthusiasms, the great devotions; who spends himself in a worthy cause; who at the best knows in the end the triumph of high achievement, and who at the worst, if he fails, at least fails while daring greatly, so that his place shall never be with those cold and timid souls who neither know victory nor defeat. Theodore Roosevelt.
语言:
Español、Polski