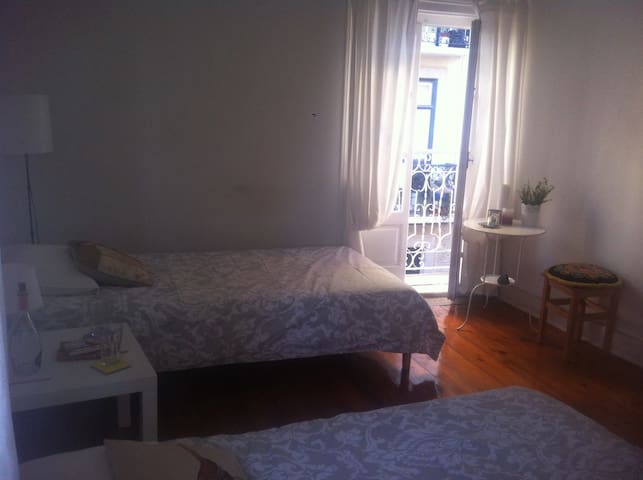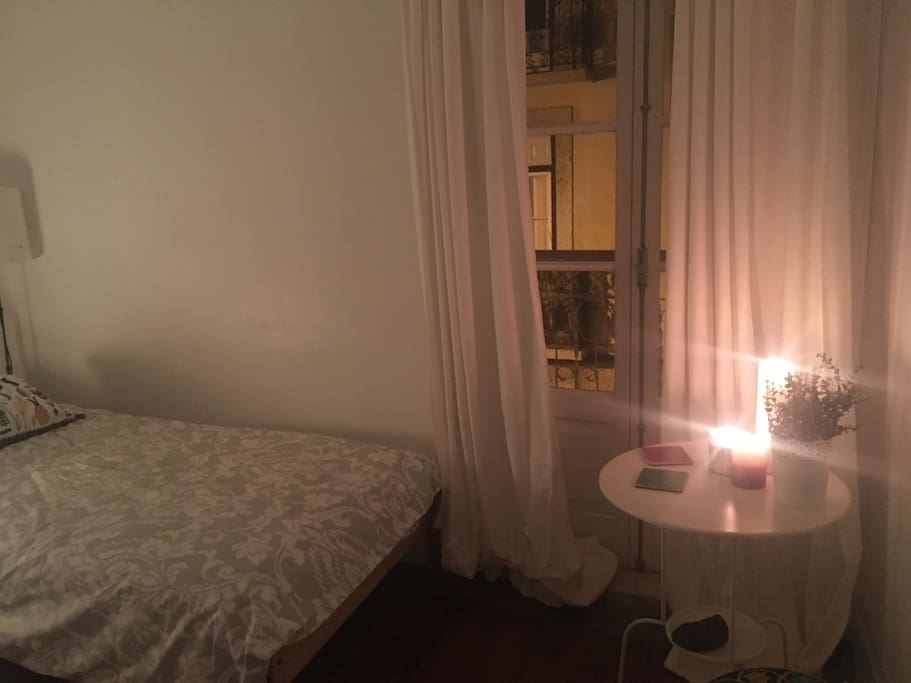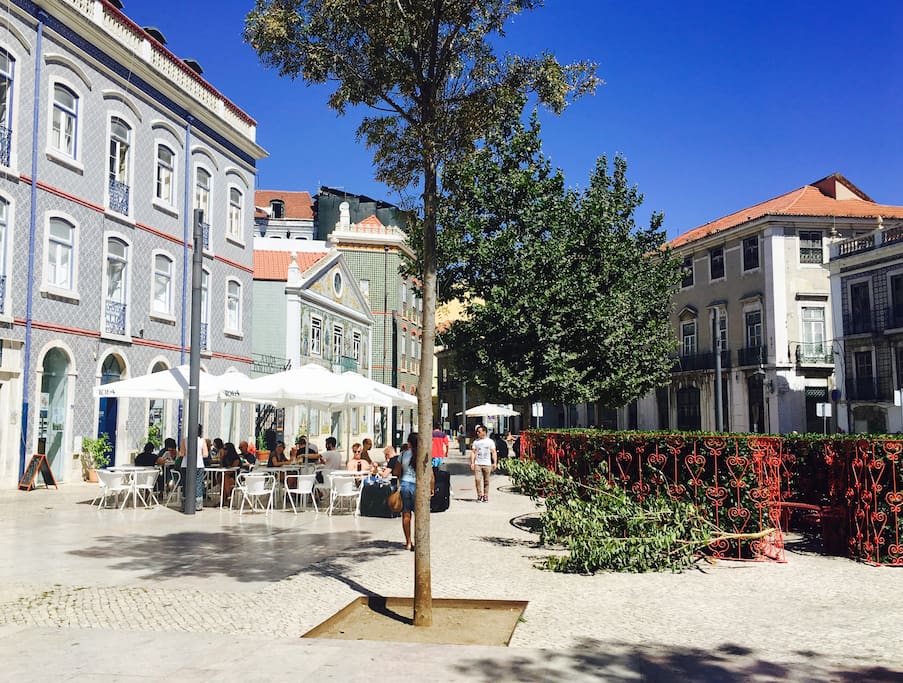 欢迎! :)这是一个可爱的大双人房与一个风景如画的阳台,位于里斯本市中心最热闹的热点之一。距离Intentente Square广场仅1分钟路程,那里是城市最酷的新酒吧和咖啡馆,自发艺术家,溜冰者或随机表演者的舞台。距离Chiado / Bairro Alto仅15分钟的路程,距离您到处都是地铁(也是海滩)的地铁5分钟路程,这是最好的里斯本现场!
Welcome! :) This is a lovely big twin room with a picturesque balcony, located in one of the most vibrant hotspots of Lisbon downtown. Just 1 minute away from the Intendente Square, which is a stage for the coolest new bars and cafés of the city, spontaneous artists, skaters or random performers. Only 15min away walking from Chiado/Bairro Alto, and 5min away from the metro that leads you everywhere (also the beach), this is the hippest place to stay, with the best of all Lisbon realities!
Leonor was a very helpful host in terms of showing where everything in her place is, letting me use space in her fridge, and answering questions about local transportation. The room was very clear, large, and nicely decorated, and the bed was comfortable. However, this was not a good night of sleep. First, there is no insulation in the walls or windows, so the very loud neighborhood (things like loud music, pedestrians' conversations, and hauling of trash til 3am) came in very clearly to the bedroom. This is just because the apartment is in a crowded neighborhood. The hosts themselves were also loud until midnight. Their living room is just outside of a thin glass door, so the host and her boyfriend sat just some meters from my bed chatting at a completely unrestricted volume (and even a very loud speakerphone call with a friend) until midnight, when they knew I went to bed by 10 to take an early train the next day. It was very inconsiderate to not adapt their lifestyle at all to their guests' right to sleep. It gave me the impression that they are hosting just for the money, without regard for what their guests' basic needs. There are more welcoming and more comfortable Airbnbs for the same and lesser price in Lisbon, so in the future I would prefer to stay somewhere else. If you're someone who doesn't mind a lot of perfume at home and can sleep through a lot of noise, I recommend this place to you.
---
I stayed two nights at Leonor's place in Lisbon, the room is bright, airy and lovely. The only small thing was being close to rather big construction site as sometimes early in the morning I would wake up from some noise from passing trucks and other construction noises (I am a light sleeper and the old, lovely buildings as such are not very soundproof). Still, that didn't detract much from how nice the place is, not to mention the location. Being just 20 min walk from Comercio Square was amazing, I basically didn't use public transport at all, apart from the bus tour and metro from/to the Oriente station. The local area is lovely too, had a very good breakfast and coffee in one of the local square cafes as some other reviewers recommended. A Vida Portuguesa shop next door to it is in the most beautiful tiled building - well worth a visit for some lovely handmade soaps and local specialties, not only for the building itself.
---