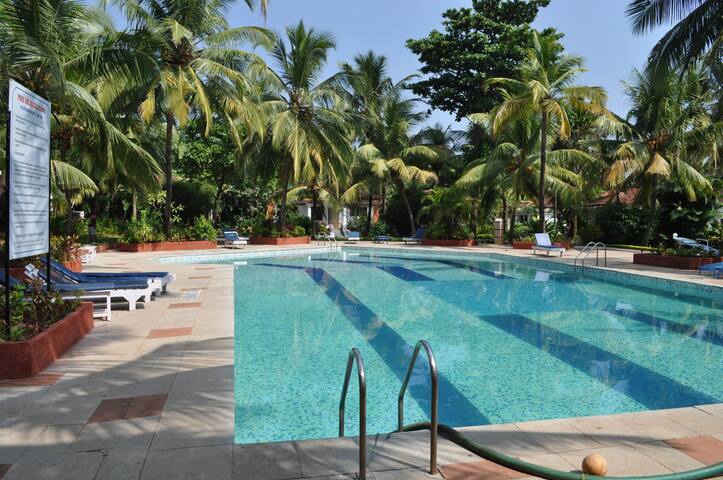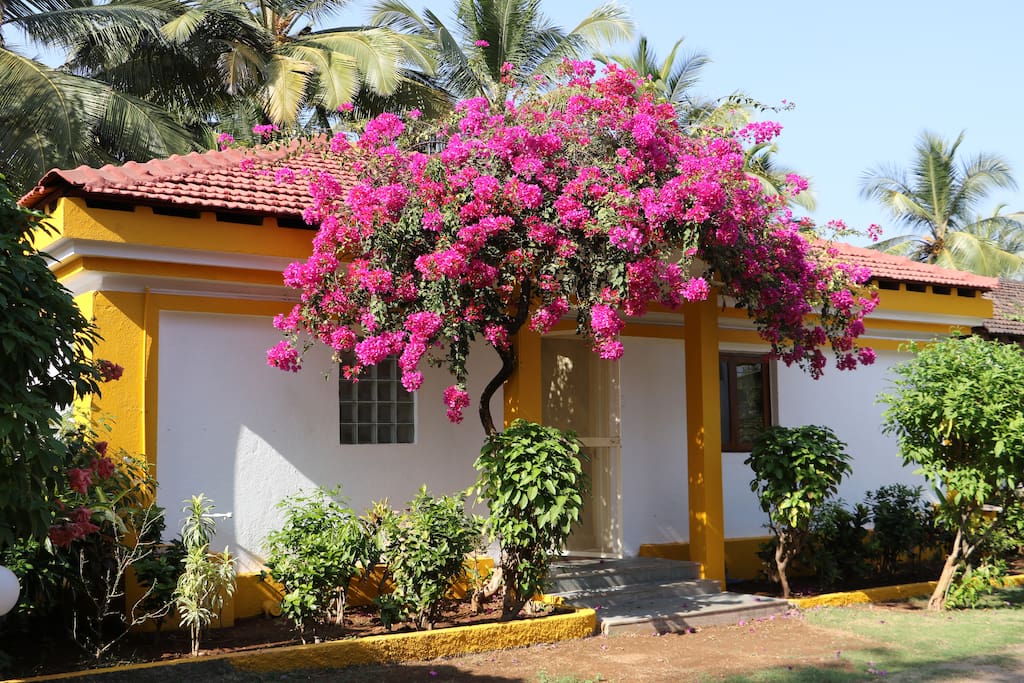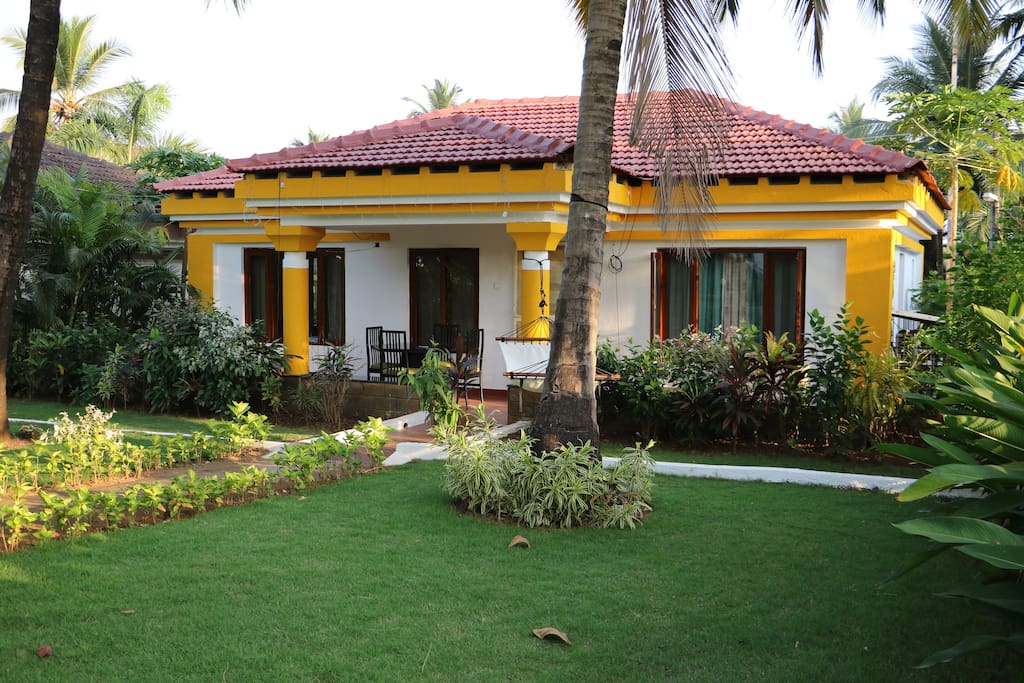 Villa Bougainvillea is a two bedroom modern villa in Cavelossim, South Goa. It is about 400 yards from the beach. Restaurants/bars and stores are all within short walking distance. There is a swimming pool steps from the front door and the property is perfect for a beach holiday for couples and families with kids.
---
The place is amazing. Great location, helpful caretaker and very responsive host. The swimming pool is well maintained. The place is cleaned every day. The cleaning lady is helpful and works discreetly without disturbing the guests. Our belongings were also not disturbed. The beach is at a walkable distance. The shacks are also nice. The supermarket, wine shop, restaurants are nearby. A tip for guests: If you are particular about your brand of tea, coffee or any other product then carry it yourself. You get all required items in the nearby store but there might not be your brand available. We got only brook bond red label tea and no other brand. Also the kitchen is well equipped but there's no water purifier. We would have been spared the hassle of bringing mineral water cans if there was one. We enjoyed our stay and had a great time! We would recommend this place to families and small groups who want to have a peaceful vacation.
---
We had a wonderful time in Goa, in Jay's place. The area was clean and well maintained, a lot of greenery, a beautiful pool. We were nicely surprised that daily cleaning was done in the villa. I would recommend the place for anybody, especially for families with kids. Jay, thank you so much!
---