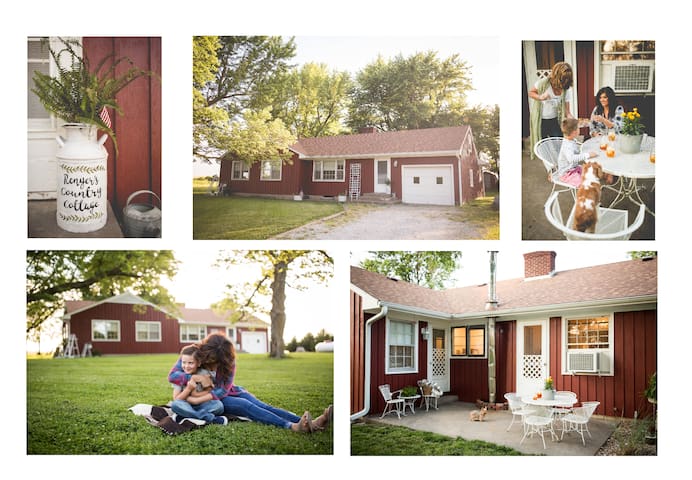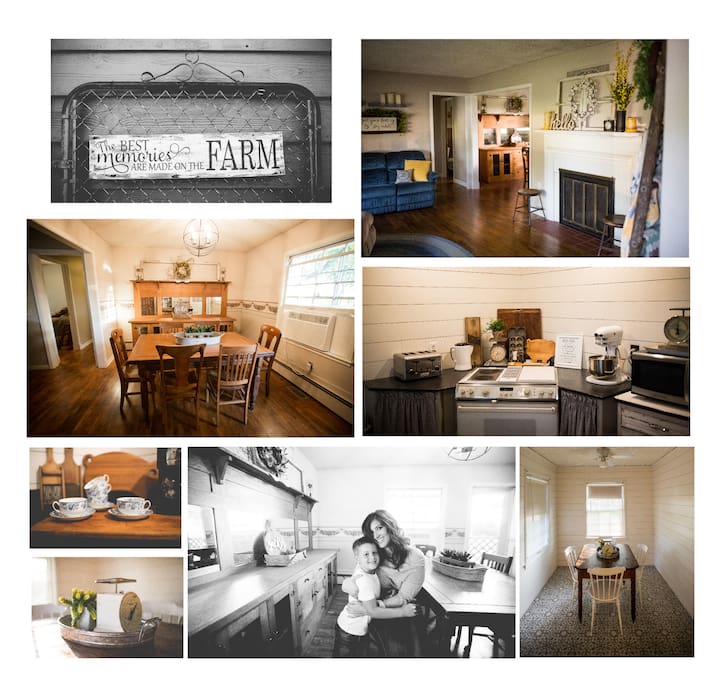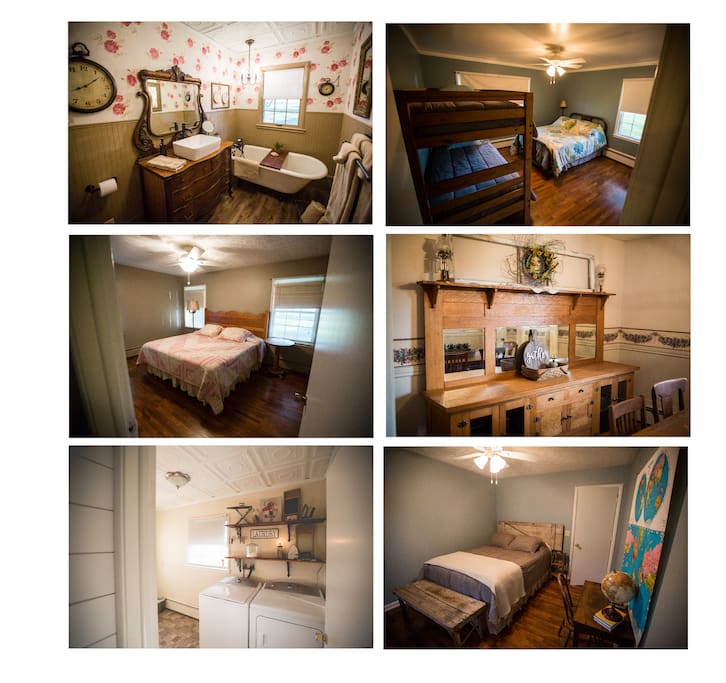 Quiet country ranch home near Wetmore KS. We have Pumpkin farm "Renyer's Pumpkin Farm" and is open to pubic during October. We also run a wedding venue "Renyer's Coach House". If you have kids, they are welcome to play on the farm on the differant slides and swings. For the adults, we are 4.5 miles away from the Sac and Fox Casino.
房源细节
We have an additional pet fee (one time fee for your stay.
Such a beautiful cottage! So much love has been put into this home, it's the perfect little getaway for a family wanting to unplug and reconnect. The surrounding landscape is also lovely, in the words of my 15 yr old- "kansas is so underrated, it's beautiful"! We stayed during their pumpkin patch festival and to be able to have all those things to do within walking distance was fantastic! The hosts were wonderful and helpful, they left these delicious sugar cookies as a welcome which we loved. So much character in this charming cottage, trust me you'll love it, we will be back!!
---
Doug and Brenda Renyer have been married 25 years with one child. Their son was recently married and is now working in Emporia, KS (about 2 hours away).
Renyer's started a pumpkin farm by chance in the year 2000 with a package of seed and an ad in the paper. They have since grown it into a local favorite entertainment pumpkin farm with great fun, food and pick from the vine pumpkins. You can visit the web site for more information:
ren
During their pumpkin farm expansion a building was added in 2010 for Brenda's crafts. This barn has become the center building for Renyer's Coach House wedding venue. They have been hosting wedding since 2012. You can visit their web site for more info:
re
Brenda works from home and manages the day to day farm activities. Doug works full time in Sabetha. During evenings and weekend he maintains and improve the farm. Renyer just added the Country Cottage to the business during May of 2017. It is a 1950's home located less than 1/4 mile from their home and business.