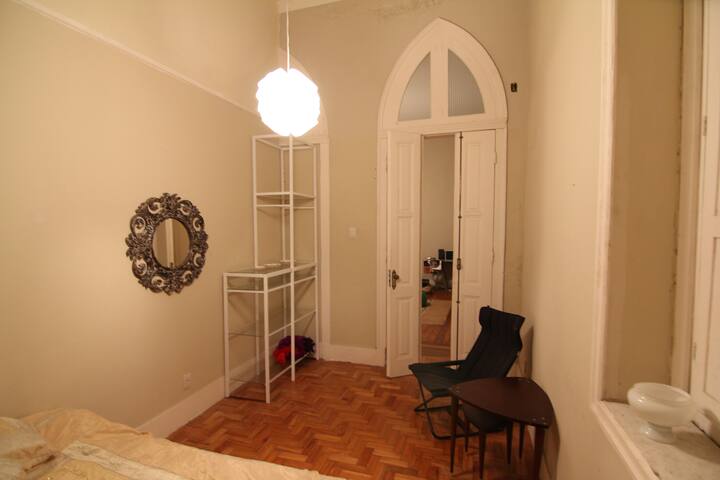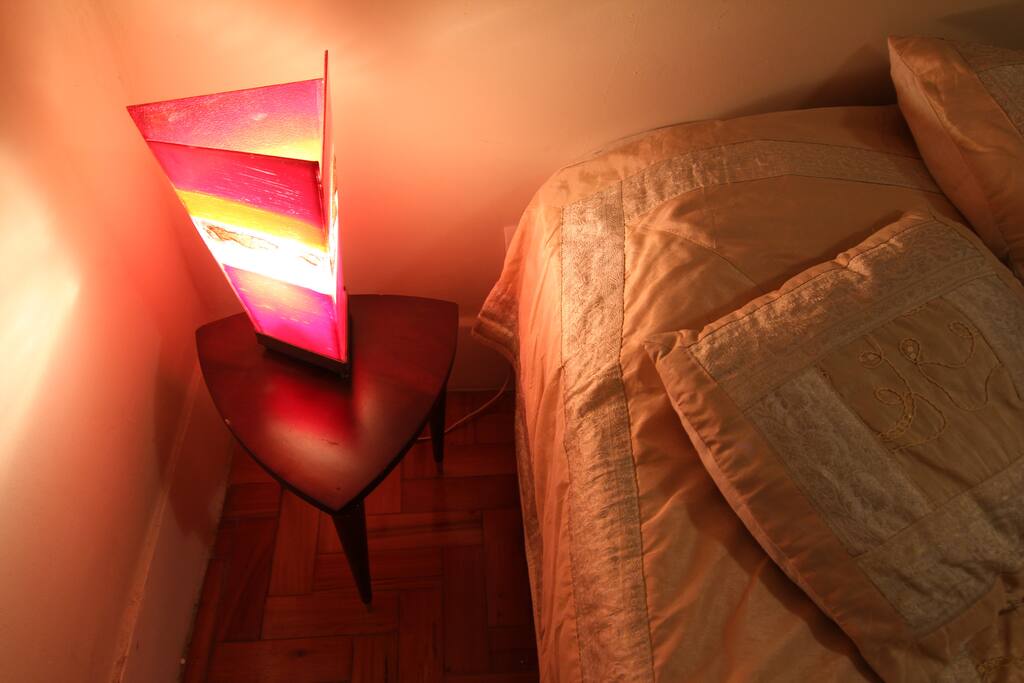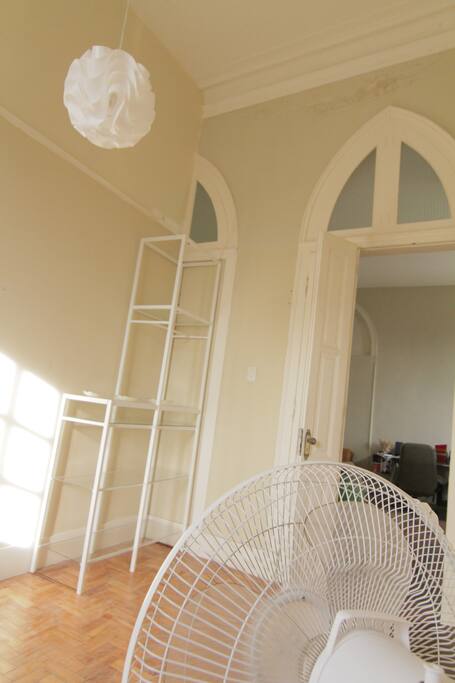 房源
I am offering a room with a big window in this grand apartment of a manuelite castle.
The apartment has 2 living rooms, a huge livingroom and a small terrace.
There is nice gardens in front of the house. It is situated on the main street of Santa Teresa, about 4 min footwalk from the main square with a wide variety of restaurants, bars museums and the charming local cinema. The bus to the metro stops in front of the castle and takes about 8 min to the metro station. And the kitchen and bathroom are in a round tower each, be shure to check out the pictures! WiFi, washing machine.
In Santa Tereza, the trend-neighbourhood of Rio de Janeiro.
With all transport, restaurants and shops in front of the house.
Free mountainspring water for guests !
---
I stayed at Andreas's place during Rio 2016 Olympic Games. Private room is on main floor of an old castle in Santa Teresa district. Living room is spacious and comfortable. There were some ongoing renovations during my stay, but this was a minor inconvenience. Andreas is very knowledgeable about the city and provided useful advice on getting around, where to eat, where to go, and where not to go.
So, i would like to state that i had actually BLOCKED the room (because of the renovation of the bathroom) and was surprised that the AIRBnB system liberated this instant-booking for David. I had no chance of adverting him beforehand and did my best to have the work done in the hours the guest was not in the apartment. I apologize (on behalf of the operating system of AIRBnB! ) for any inconvenience. This is not my usual way of dealing with things.
---
We stayed at Andreas (Mother in Laws) place for 24 days over Carnival 2014. We already knew Santa Teresa and always recommend it as the best district of Rio to stay in. It is a little difficult to get to other parts of the city but if you don't mind a little walking and the odd death ride on the buses (6 and 7) the advantages outweigh the difficulties. As it is on a hill Santa Teresa tends to be a little cooler than lower areas, the views are great and the whole area has a great atmosphere. We strongly recommend all the Santa Teresa Blocos at Carnival. Away from the Santa Teresa Blocos check our Sargenta Pimenta (Flamengo Park) , Quizombo (Lapa) and Cordao Boitata who practice at Prazeres (local Community) The apartment - was clean and had everything we needed. We loved the bedroom with 2 windows a through breeze was always possible when hot with great views across to the great snorer (Parc de Tijuca). Comfortable, softish bed (it is important) Nice, cool sitting room. Shower and kitchens small buthad all you need so functional. Andreas was always friendly, available and fixed the few minor problems that arose. He was good company and told interesting stories relating to Rio and the area. The small balcony was a nice place to have meals and the music from the surrounding area was varied and interesting. Hearing the Incredible String Band being played one morning was surreal. Despite it being carnival the noise never became unbearable. Local shops and bars provide all you need. We can recommend this accommodation and would seriously consider using it again .
---
I'm german (bavarian), a furniture designer and documentary filmmaker. I've been living in Rio for over 16 years now ! I love knowing this city so much and am happy to share this knowledge with you !
语言:
Deutsch、English、Français、Português