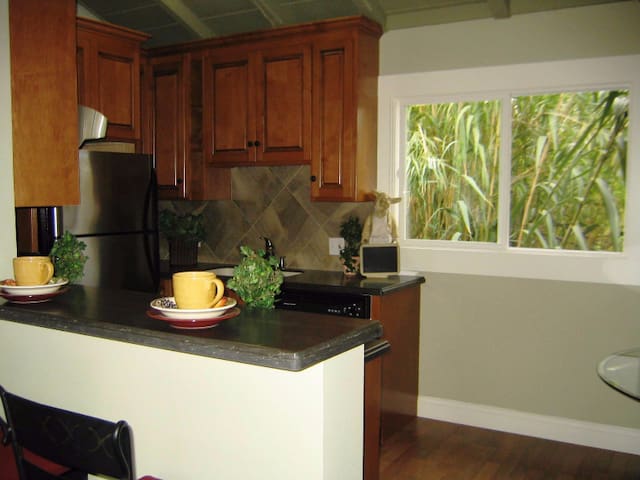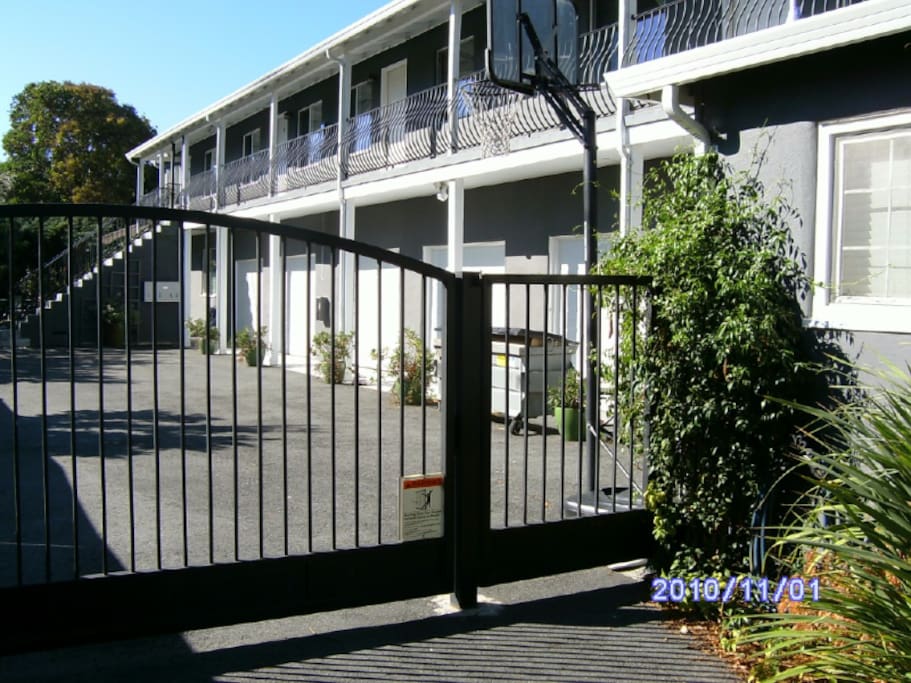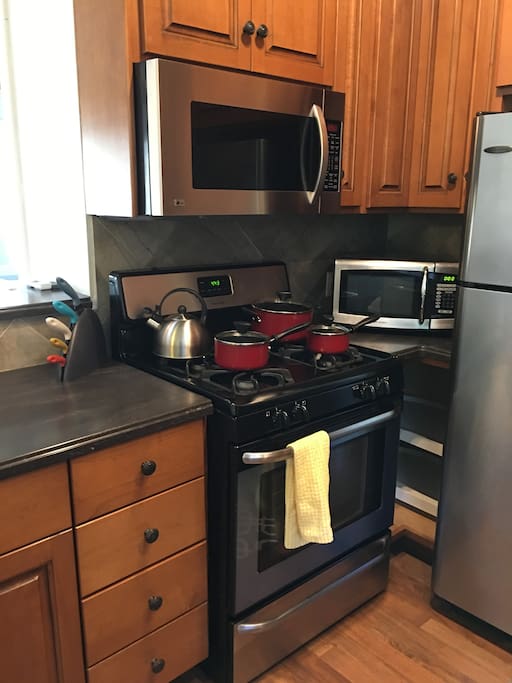 * 1BR w/ HIGH CEILINGS and A/C in Mountain View *
丽的升级 高高的天花板! A / C在单位 在一英里步行到山景城市中心 距离CalTrain一英里 靠近高速公路(PHONE NUMBER HIDDEN)
Beautiful Upgrades
High ceilings!
A/C in the unit
Under a mile walk to downtown Mountain View
Under a mile to CalTrain
Close to highways 101, 85, and 280
---
---
---
---
---
No smoking
No drugs
No pets
No parties
No events
No illegal activity on or near premises
Do not disturb other tenants. Ask me any questions you have!
Otherwise, please enjoy your stay
We live in a quiet community and like to keep it that way please
===
Quiet Time: 10pm to 7am
Garage Door Use: Since the garage door can be noisy, we request that guests only use it during the hours of 7am to 10pm. If you need to utilize your car after 10pm or before 7am, please plan accordingly and park on the street that night. Thank you for your understanding!
===
As a convenience, Airbnb currently collects taxes in some locations. By making a reservation with us, guests acknowledge that they will be entirely held responsible for paying transient occupancy tax (ToT) on any stay that has fewer than 31 nights regardless of whether Airbnb collects for you or not.
Guests are encouraged to purchase renter's insurance with liability coverage prior to check-in. If interested, we can refer you to an insurance agent many of our guests use. Rates are typically below $30USD per month and can be acquired quickly.
===
BY RENTING THIS UNIT, YOU AGREE TO TAKE FULL AND COMPLETE RESPONSIBILITY FOR PREVENTING ANY COPYRIGHT INFRINGEMENT, CHILD PORNOGRAPHY, AND ALL OTHER ILLEGAL ACTIVITY ON OR NEAR THE PREMISES. RENTER WILL BE HELD FULLY LIABLE FOR ANY AND ALL COPYRIGHT INFRINGEMENT, CHILD PORNOGRAPHY, OR OTHER ILLEGAL ACTIVITY THAT OCCURS ON OR NEAR THE PREMISES DURING THE TERM OF THIS AGREEMENT. AS SUCH, ANY ILLEGAL ACTIVITY IS GROUNDS FOR IMMEDIATE TERMINATION OF THIS AGREEMENT, EVICTION, AND THE RENTER MAY BE BROUGHT UP ON CHARGES. IN THE EVENT THAT RENTER IS INVOLVED WITH ILLEGAL ACTIVITY, RENTER WILL CONTINUE TO BE RESPONSIBLE FOR ALL FEES ASSOCIATED WITH AGREEMENT, IN ADDITION TO ALL ATTORNEY AND COURT FEES.
---
---
---
---
My company gave me about three days' notice to book an 11-night stay for a new employee, and keep the cost within a pretty tight budget. Also, this is an awkward situation because I don't know this person. I didn't know her tastes, expectations, etc. I'll fully admit I started with all of the hotels in the area, but the prices and length of time made those options unworkable. So, in desperation, I went with AirBnB. Dee had a property that was in a good neighborhood, right on budget, and available for the full period. My new colleague really enjoyed her proximity to Mountain View's restaurants and all aspects of the apartment. Dee was very communicative and I had 100% confidence she'd solve any problem that came up...and in fact, she DID. When the Internet went out late one night, Dee was on with tech support DEEP into the night and sent an email at 1:55am alerting us the issue should be resolved (and it was). Highest of high praises for Dee as a host. Thank you!
Mark, Thank you for the super kind words! I'm glad to be able to help make your first Airbnb experience in the area a good one. You were a pleasure to work with and am glad your employee was able to enjoy the close proximity to Downtown Mountain View's restaurants and all it has to offer. I would love the opportunity to work with you again in the future!
---
I highly recommend Dee's apartment. The apartment is on a very quiet residential street in Mountain View, yet still in close proximity to shops and restaurants (both walking and driving) and major routes to Palo Alto and Sunnyvale. Target is a 4-minute drive to pick up the essentials you may have forgotten to pack. I was able to work at the dining table. We appreciated the expansive closet and drawer space in the bedroom, the fully stocked kitchen, the blow-up mattress for an extra guest, and most of all the owner's interest in making our stay a very nice one! I hope to stay there on my future visits to Mountain View.
---
Great little pad, with a decent size living room, bedroom, and nook. Washer/Dryer is a great additional feature, and Dee is super responsive and friendly.
---
I absolutely loved my stay at Dee's place. The location is super convenient, short walk to Castro street, walking distance of big grocery stores, and in a very quiet street. Check in was great, it was very dark when I arrived so I had trouble finding they keys, but they stayed with me on the phone until I was inside the apartment to make sure everything was okay which was very much appreciated! The apartment itself is fantastic, it is super spacious, air conditioning works great, bed is very very comfortable, and the kitchen is SO good and SO complete I didn't wanna go back home haha! The only negative aspect is that the windows are very low and overlook the corridor so you can't have the blinds opened unless you don't mind neighbours walking by and looking inside. But this would only happen about twice a day and it doesn't face the street, so it's not a big problem at all! All in all, I loved my stay and would definitely stay here again in the future. Thank you, Dee, for being such a great host, I thoroughly enjoyed my experience here. All the best!!
Thank you Livia for the kind words. I am so glad you enjoyed your stay so much. We have altered the location of the keys to make them more convenient for future guests. I'm happy you were able to take advantage of the close proximity to Castro Street and all of the restaurants and shops that it has to offer. I would be delighted to host you again next time you are in town.
---
I first worked at a Bed & Breakfast 20 years ago while back at college. I have gotten the bug and enjoy taking care of people ever since. I have volunteered at a hospital, visit the elderly, and most recently helped host through Airbnb. I love it so much that I went out on my own. I would love to host you next, please reach out and introduce yourself!