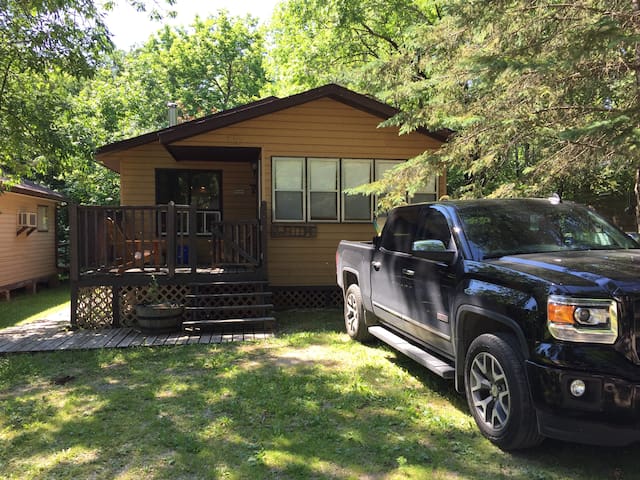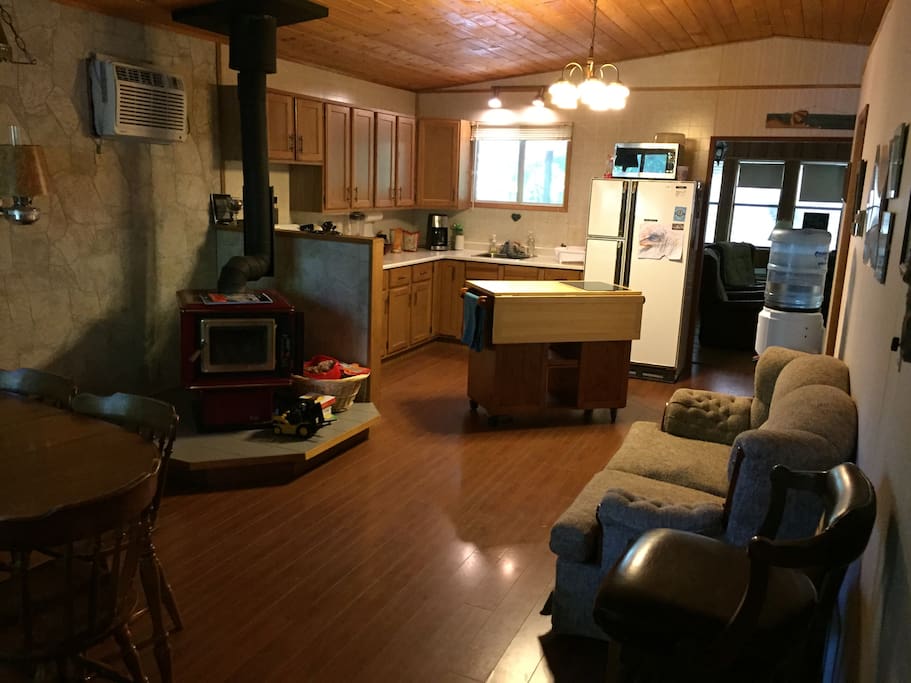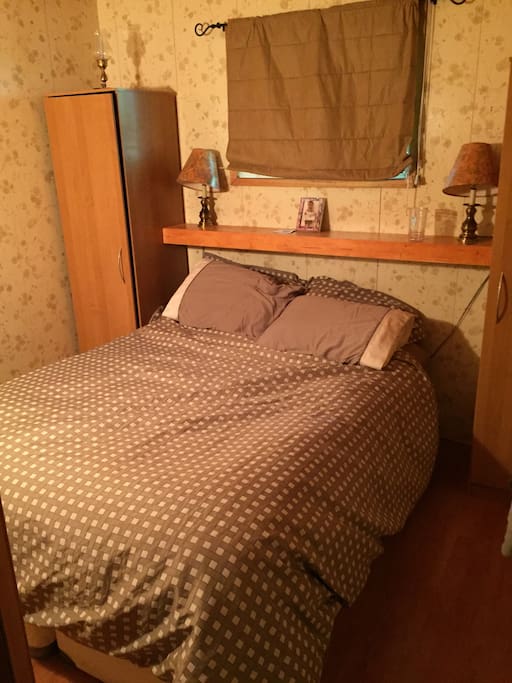 Affordable 3 bedroom cabin, Grand Beach MB
Cozy 800 square ft cabin with AC in beautiful Grand Beach MB. Walking distance to the beach, several playgrounds, ice cream shops, restaurants, and the Community Centre which is at the end of the street. 2 minute car ride or 10 minute bike ride to the gas station, liquor store, grocery store, and beer vendor. Two bikes are provided, as well as beach chairs, towels, sand toys, balls, games and everything you need for a great day at the beach. Grand Pines Golf Course is a 10 minute drive away.
---
Renting Matt's cabin was a great experience, start to finish - quick replies to emails; clear, specific directions to find the cabin in GB, and instructions for cabin living, ie, water usage; a lovely clean cabin, and a dog friendly/secure yard and deck. This was our first AirBnB rental - we were delighted that everything was perfect! For us, the beach is too long a walk, so had to drive back and forth, but for young folks, with a wagon to haul stuff, a nice jaunt LOL. Thanks Matt! Next time we'll bring our bikes to ride to the beach :-)
---
We had a lovely stay at Matt's cottage. It is much nicer than the photos, cute and homey. Everything you could want is there for you and it is super tidy and well laid out. The fenced in backyard was ideal for our kids to play and we enjoyed sitting around the fire pit each night. It is cozy inside and easy to relax. The beach/shops/restaurants are all an easy 5 min walk away. Matt is a kind, clear communicator who is prompt to reply and easy to plan with. We will definitely come again! Thank you for letting us enjoy your corner of nature.
---
I never met Matt, but communication was excellent, and the key was right where he said it would be. This was a very nice old cottage in a beautiful park with a great beach. Nice updated kitchen with everything one would need, movies to watch if it is raining, a nice backyard, and a short walk to the beach. Neighbours were friendly and quiet. I stayed 3 nights and loved it. I highly recommended it for a weekend getaway or even a longer 1 or 2 week stay. 5 out of 5 Thanks Matt.
---
Had an amazing 2 day stay at Matt's place with family and friends. Upon arrival we fell in love with the cozy little cabin. It is a very warm and in inviting cabin. In many ways we qere so comfortable, it felt as if we never left home. The cabin has everything one might need while away from home. Although we were prepared, it was great to find everything that we needed. Great location! Will not hesitate to recommend to anyone that may be interested. Thanks Matt!!!
---