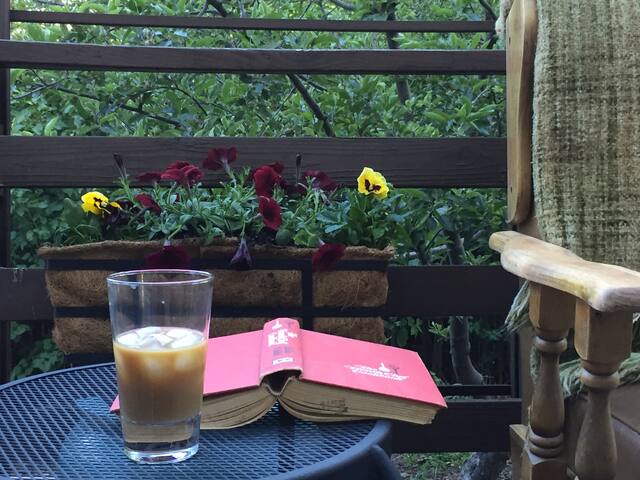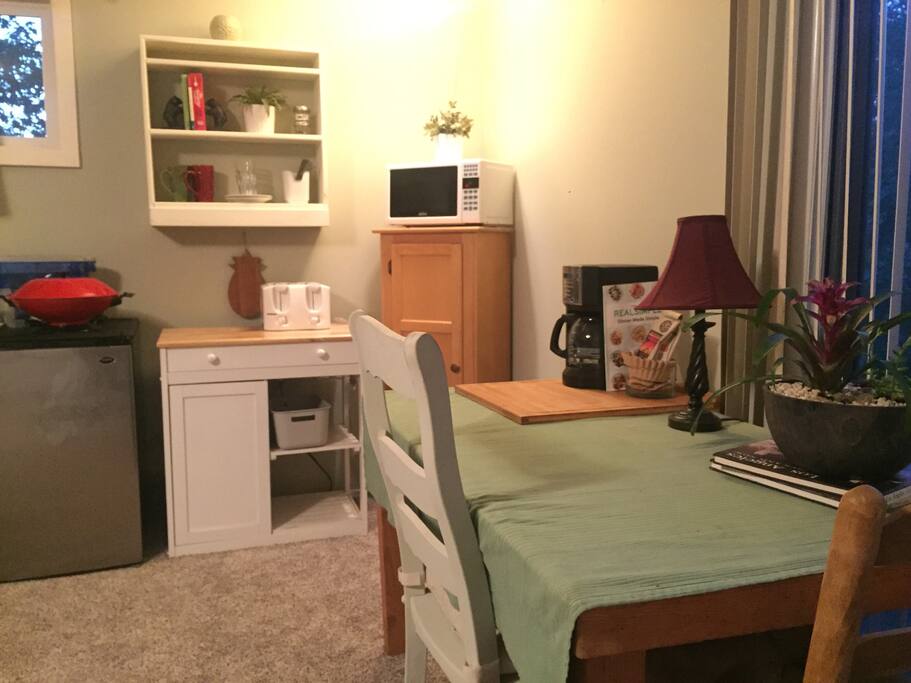 Super Spacious and Clean! 5 minute walk to Lake
Perfect landing pad to enjoy the serenity of Lake Arrowhead. This private room is HUGE it has its own sofa (dual second twin bed) and table to eat on, mini-fridge, coffeemaker, toaster, water and microwave.
The bathroom is essentially private for you, but our washer dryer is behind the closest doors so we go in for that. You have a lovely porch with overlooking apple tree on one side and usable fire pit on patio on other.
Enjoy morning coffee or tea, and simple bakery item and fruit etc.
---
Hello Travelers! :) Having lived in Los Angeles since 2003, I very much appreciate the vast number of different types of opportunities and lifestyles represented here. I am originally from the deep south :) and while I appreciate the good sides of southern hospitality, I also dig the 'left coasters' tendency to mind their own business for the most part. :)

I am self employed and happiest that way. I'm also a mama friend to a beautiful 7 year old little girl who is here a little over half the time. We love keeping our space full of good vibes and taking advantage of our fantastic neighborhood. We hope that our space brings you peace and contentment and a lot more "soul" than a sterile hotel/motel might. Best on your journey! Dana (and Aubrey)