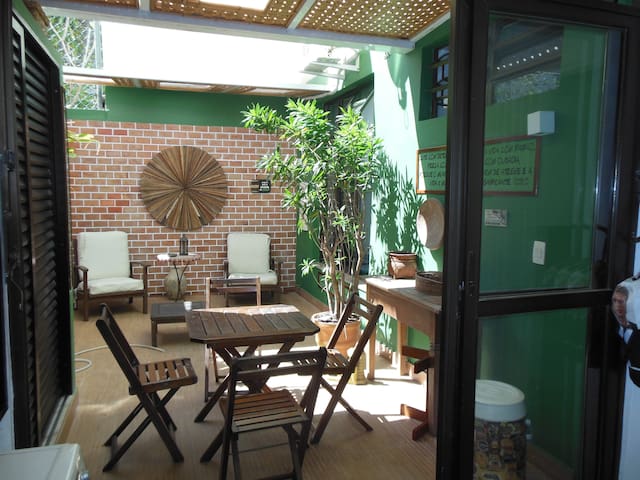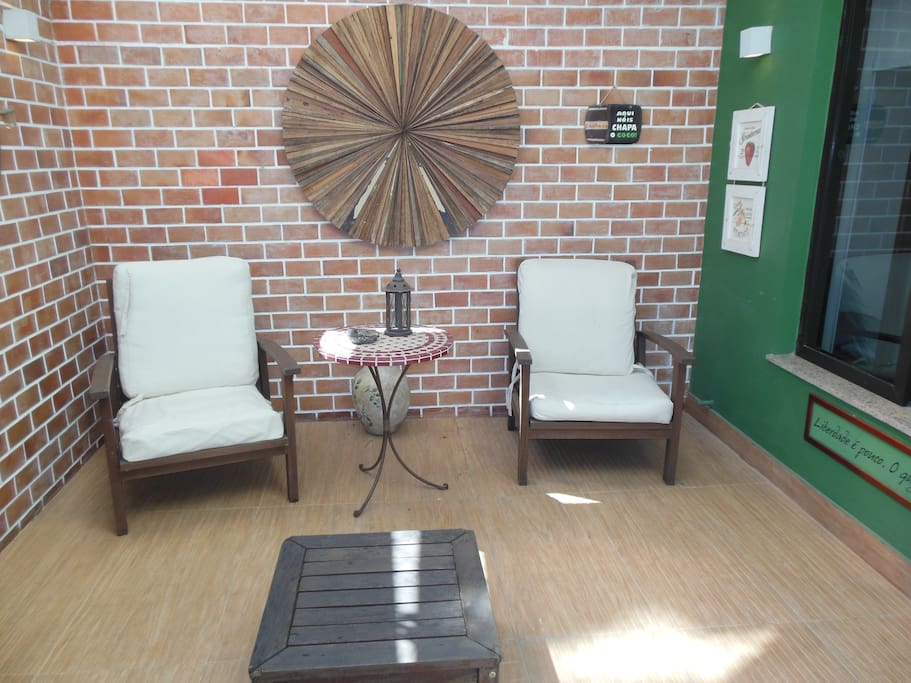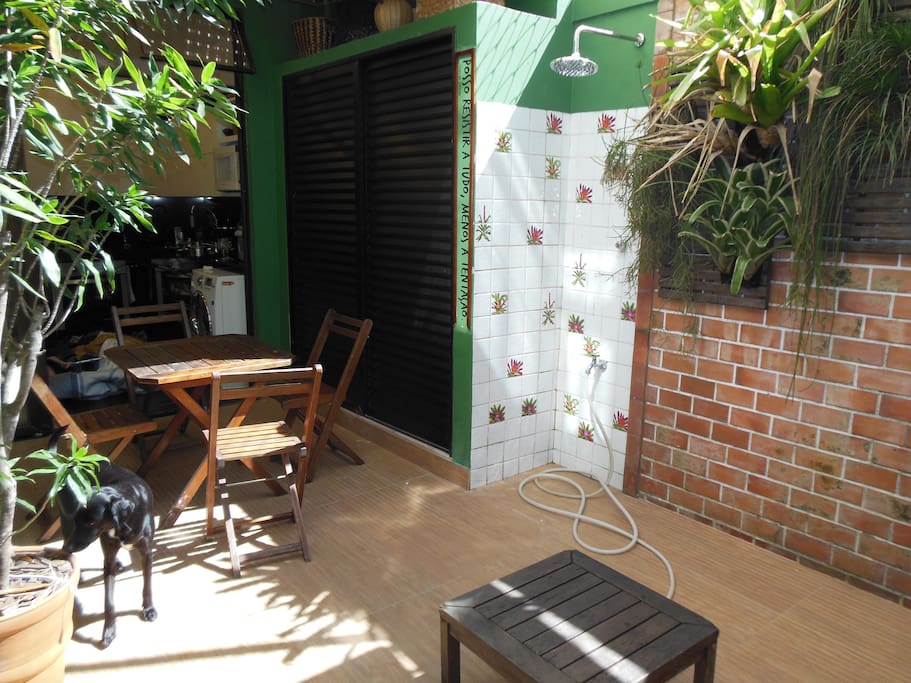 A quiet apartment with terrace, located in the safest neighborhood in Rio, just two blocks from the beach and within a short walk from Ipanema. The best restaurants and bars are here. A large supply of taxis and buses makes easy to go anywhere.
房源
In this apartment you feel as you were in a house, but with the safe of being in a building with a doormen. It was just renovated by arquitect, so everything is really new. Here you are going to have linens , bath and cleaning supplies. There are two bedrooms one with a double bed and the other with two single beds. Two bathrooms and a good terrace.

其他注意事项
The prices to the Carnival, Olimpics, Christmas and New year are not the same as in the rest of the year.
---
The apartment was very clean and was the perfect place for us to stay. We had a competition at the Logoa Rodrigo Freitas so it was a short walk there. It was short walk to shopping and great restaurants. Also close the the beach. There were 3 of us the so the bed arrangement was perfect. The doorman didn't speak English but was very helpful always. It was great that we could stay until the evening since we had a late flight. The one disappointing thing was that the stove didn't work. I would stay there again!
---
Marcia is a fantastic host with a wonderful apartment. The apartment is perfectly located in the heart of Leblon and is safe and secure. I will try and stay there whenever I am in the area of it is available. Thanks again Marcia and hopefully will see you again!!
---
This apartment is very close to Leblon beach, restaurants, Christ redeemer and the lake. Apartment was on the dusty floor very convenient when hauling large bags. Great for a family of four, comfortable, love the patio off the master bedroom. 1.5 bath, a bit tight but good to have two toilets. Breakfast food and fruits are included, that was very nice of them to do that. Towels and extra linens are available. Full kitchen available as well. The owner was very helpful and available at all times. I recommend this place with closed eyes.
---
This is a good apartment in a great part of town. Leblon is an absolute dream of a neighborhood, and this apartment is on a leafy residential street that is calm and quiet. A block away is the main drag with all kinds of bars and restaurants, and one more block is the beach. There is a nice doorman there during the week who will hold the door open for you going in and out (very helpful when you are pushing a stroller around), and help load bags into a taxi. We liked the interior of the place, especially the stencil work on the corner between the living room and the kitchen. The kitchen seems relatively new, and is custom-made. Cookware is plentiful, as are plates, silverware, cups, etc. Cable TV was nice, although the master bedroom is the only room with a TV. Wifi worked fine. The outdoor patio is a delight when the weather is nice. When we arrived the apartment had not been cleaned very thoroughly. It had been tidied somewhat, but there was a fair amount of dust and a few cobwebs hanging around. For the cleaning fee that we paid, we expected it to be spick-and-span. Second, the bathrooms (especially the second bathroom) could use an update. There are a number of fixtures that are worn, rusted, or missing. Also, when it rains, the pitter-patter of the drops against the awning above the patio can be loud enough to disrupt the sleep of someone who is a light sleeper (this one at least). Marcia was out of town during our stay, so we did not meet her in person, but she did a fine job communicating with us before our stay. She also left food in the fridge for us to eat for breakfast.
---
When I was 20 years old I start to Travel and I couldn't stop until nowadays. This passion to know places and people, made me work in tourism, after 3 years working as a journalist. But, at the moment, as I can't live of travelling, i decide to know differents cultures, staying in my country, teaching portuguese for foreigners. As I traveled a lot, across continents I think may I know what a tourist or temporary resident expects and wants, because I was and I'm one of them. My hobbies are drink beer with my friends, go to the beach, dance samba and play with my dog! When you are here I'll be very glad to show you the highlights of Rio de janeiro.

Eu comecei a viajar com 20 anos e não parei mais. Essa paixão por conhecer lugares e pessoas fez eu trabalhar em turismo, depois de trabalhar em jornalismo por três anos. Mas, como eu não posso viver de viajar, eu decidi continuar conhecendo culturas e pessoas dando aulas de português para estrangeiros no meu pais. E como eu viajei por todos os continentes, acho que eu conheço o que um turista espera ou quer, porque eu fui e sou um deles.Meus hobbies são beber cerveja com meus amigos, ir a praia, sambar e brincar com meu cachorro. Quando você estiver aqui, eu ficarei feliz em recebe-lo e te mostrar os principais lugares do Rio de Janeiro.
语言:
English、Español、Português