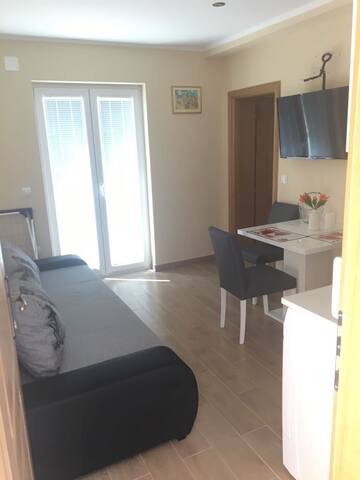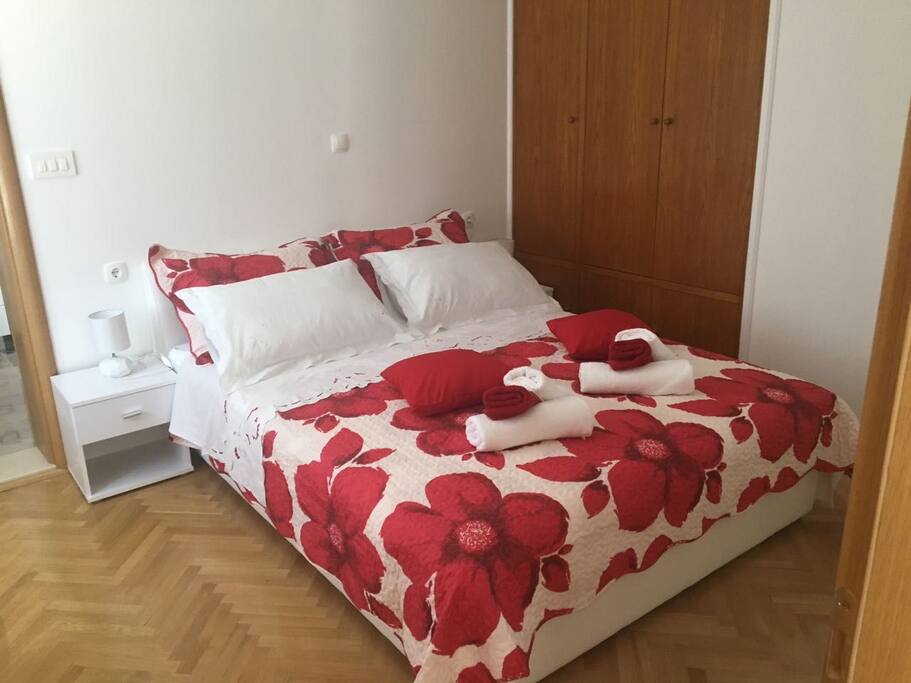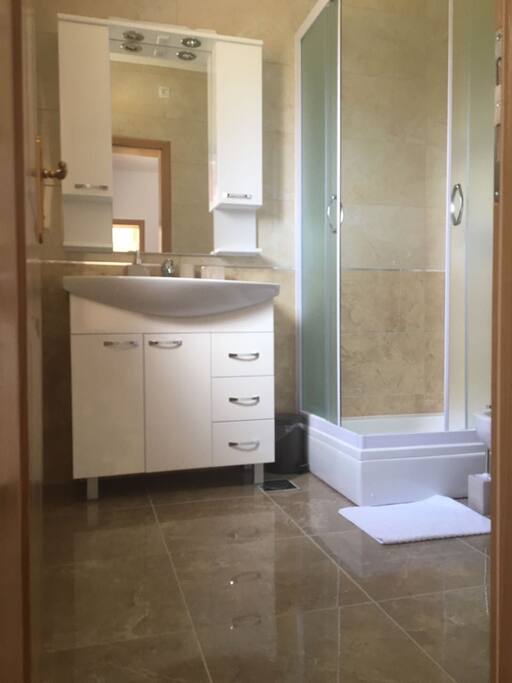 Near apartment is shopping mall, several restaurants and bars which will definitely complenent your stay.
Within 8 minutes you will find two of the most beutiful beaches in Dubrovnik, Kupari and Srebreno.
---
The host Very kind and thoughtful. Always available to answer questions about places to visit. Extremely accommodating: they allowed us to check out a bit later so we could come back and take a shower after a morning at the beach before catching our flight. (It's a small gesture that really helped us maximize and enjoy our last day in Croatia) Whenever we would bump into them at night, they would offer us some home made liqueur, freshly picked figs, etc. They were always ready to chat and make sure our stay was pleasant. They also always offered their help with luggage when we arrived as well as when we left. (This was a first for us and was much appreciated). We felt like we were part of the family as they were always available for us yet without infringing on our privacy. If you love dogs, they also have the cutest little french bulldog that is super quiet and calm and always available for a cuddle, if desired. Our only complaint about the host is that she did not let us steal her dog ;) The neighbourhood Very scenic. Surrounded by beautiful beaches and enormous mountains. Calm and quaint area yet close to various places to visit: Dubrovnik, Cavtat, Mlini, etc. Restaurants, caffes, bars and beaches are all a short and pleasant walking distance. The apartment Extremely clean and modern. Newly renovated. Very spacious. Perfect for a long stay as living area and kitchen are separated from the bedroom and bathroom. Nice balcony with view of the mountains. We will definitely stay there again when we return to Croatia. Quiet apartment with a nice balcony, with a view to a huge and nice garden. Thank you for receiving us Michelle & Zilia
---
This was a great place to stay for our first time visiting Dubrovnik! Marianas father picked us up from the airport as soon as we landed and took us to the apartment! He gave us information about the local area including on how to get into town on the local bus which was no more than a 10 minute ride, despite not always being on time! Wifi in the apartment was handy and we were given fresh towels throughout the week. Mariana even helped us out with a accident losing our phone on the way home. Fantastic hosts.
---
Apartment is very nice, modern, brand new, absolutely clean, with fully equiped kitchen (fridge, wash maschine, microvawe owen, toaster... etc.). Everything what you need. Perfect bathroom with shower. Prkut family is very friendly. They are very sympathic, positive and made us happy during our stay. They have big garden beside the house full of organic fruit and vegetable which you can taste it. Mariana's family live in ground floor, so if you need any help they are here for you. They also provided a free airport transfers for us which was very nice and helpful. Apartment is very closed to Dubrovnik old town (aprox. 10 minutes by car, or 15 minutes by bus - station is 1 minute from apartment. Best beaches in region are just 5 minutes walk from apartment. So, I strongly recomend this apartment - it is great start for your beautiful holiday. Thank you very much for all, especialy to Mr. Pero. ;)
---