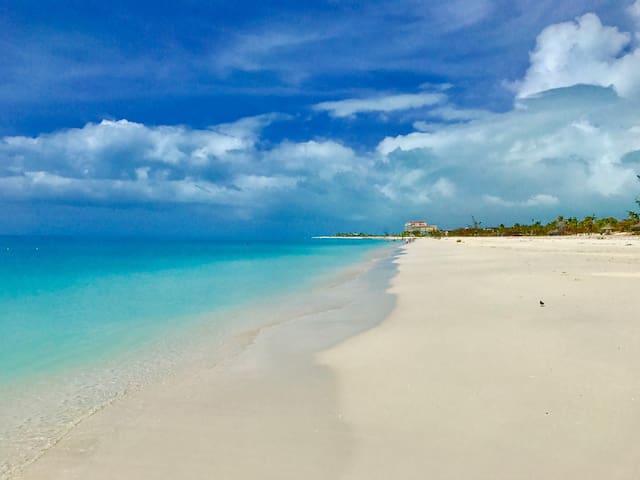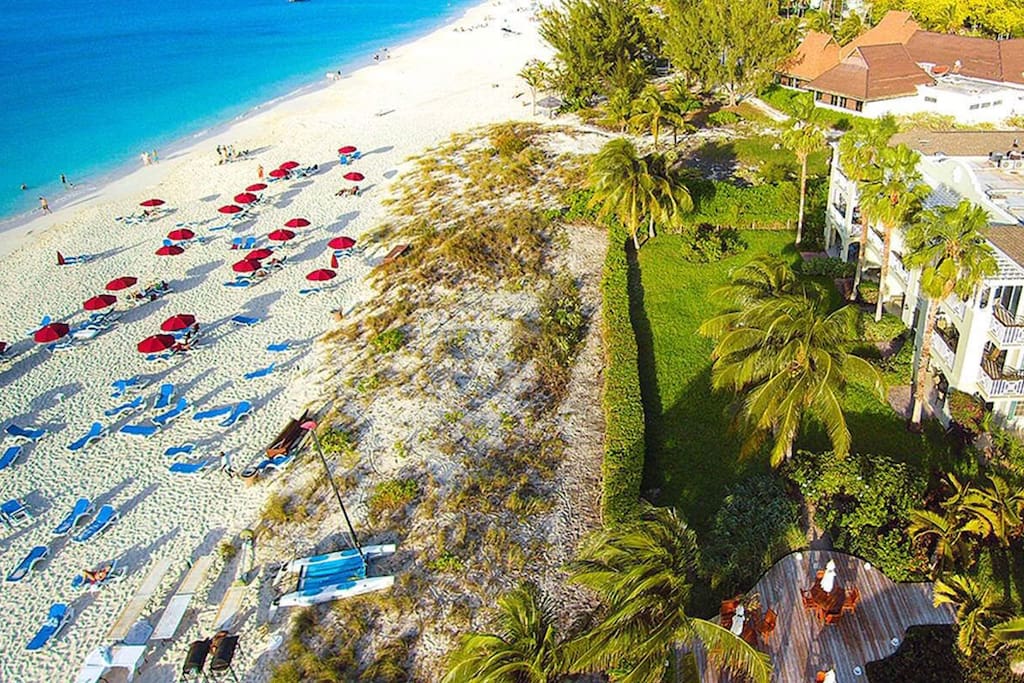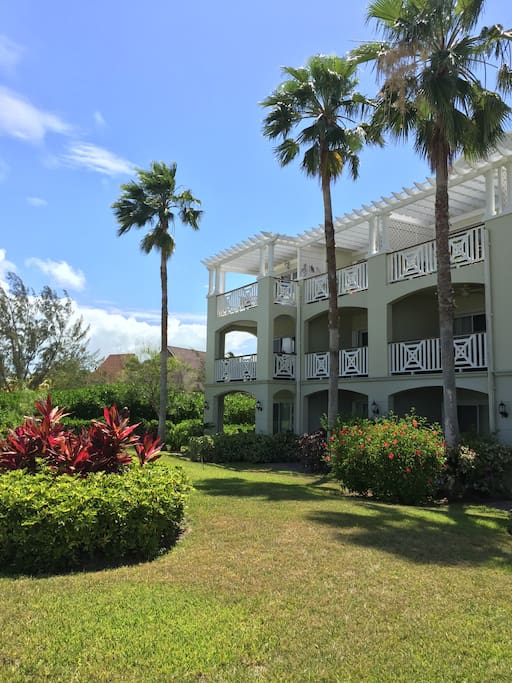 Spacious Beachfront Ground floor Apt Survived Irma
Spacious Beachfront Ground floor Apt Survived Irma
CAICOS ROYAL SUITE. Accessible ground floor one bedroom corner unit in only beachfront Building 1 at Royal West Indies Resort. Deluxe 1004 sq. ft. unit double a studio size. Patio walk out to beach. Fully equipped kitchen. Resort facilities included without 10% resort fee. Price includes local tax and cleaning costs. Lots of great restaurants, casino, golf nearby. We welcome guests seeking the best beach vacation ever on fantastic Grace Bay Beach! Look us up on Face Book or Caicos Royal website.
---
My wife, 16 month old daughter, and I stayed at this wonderful rental during late August to early September. Everything was awesome! It's a beautiful rental at a great property. The rental is just feet from the most beautiful beach in the world and you can hear and see the ocean from the patio door. The rest of the property is also beautiful with great pools and a hot tub for when you need a break from the beach. And a bar/restaurant with wonderful food and a great happy hour! The rental was clean, spacious and exactly what we needed. The separate bedroom was really useful so our daughter could nap, and we didn't have to tiptoe around to avoid waking her up. Having the full kitchen was also great for us. Murray was very responsive to any questions we had both before and during our visit and the check in/out process was very easy and hassle-free. Basically, things couldn't have been better and this location will be at the very top of our list when we return again!
---
Staying at Murray's place was absolutely seamless. Needless to say, the place was stunning. From the very beginning, Murray was quick to respond thoroughly to any questions about his place and the local area. Upon arriving, his management team was available for all our inquiries and went above and beyond to accommodate us. The 1 bedroom apartment has everything you may need. It was beautiful, updated, spacious and clean. The apartment suite was located very close to the beach. The patio was the perfect place to eat breakfast or have a drink. The kitchen was suitable to cook full meals. The living room was an easy spot to lounge, watch TV or read a book. The location of Royal West Indies was easily accessible to local shops (by walking for some shops or bike riding for others - we did not have a car). The beach was absolutely pristine with the most amazing water, the staff was extremely helpful without being overly friendly, and the patrons were there to relax and unwind. If you decide to go to Turks and Caicos, I would highly, highly recommend staying at Murray's place. Staying there by far exceeded all my expectations. I would be delighted to return for many more stays!
---
I am a Peterborough Ontario based Canadian lawyer, arbitrator and mediator, living with my wife Nancy all year on Stoney Lake in the Kawartha Lakes cottage area, north east of Toronto, Ontario. In the Winter it is great to go south to warm beach places, especially the Caribbean. I love fishing - not ice fishing!