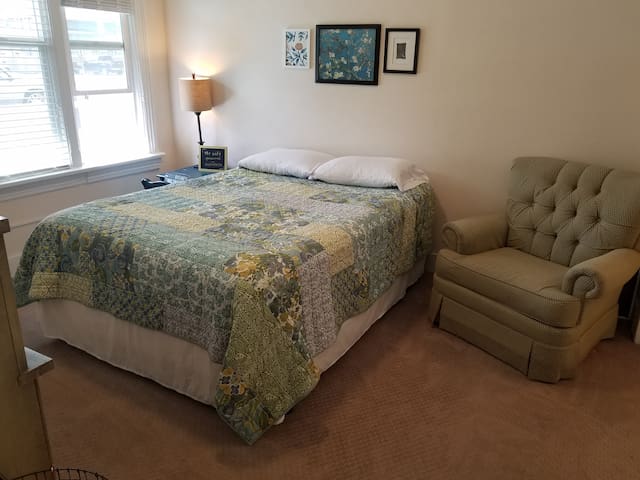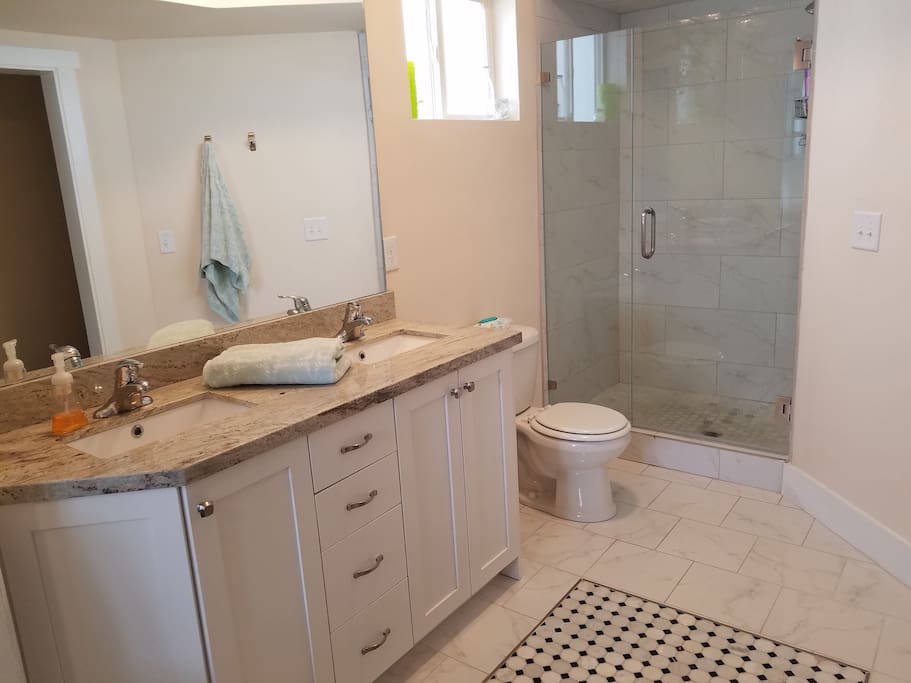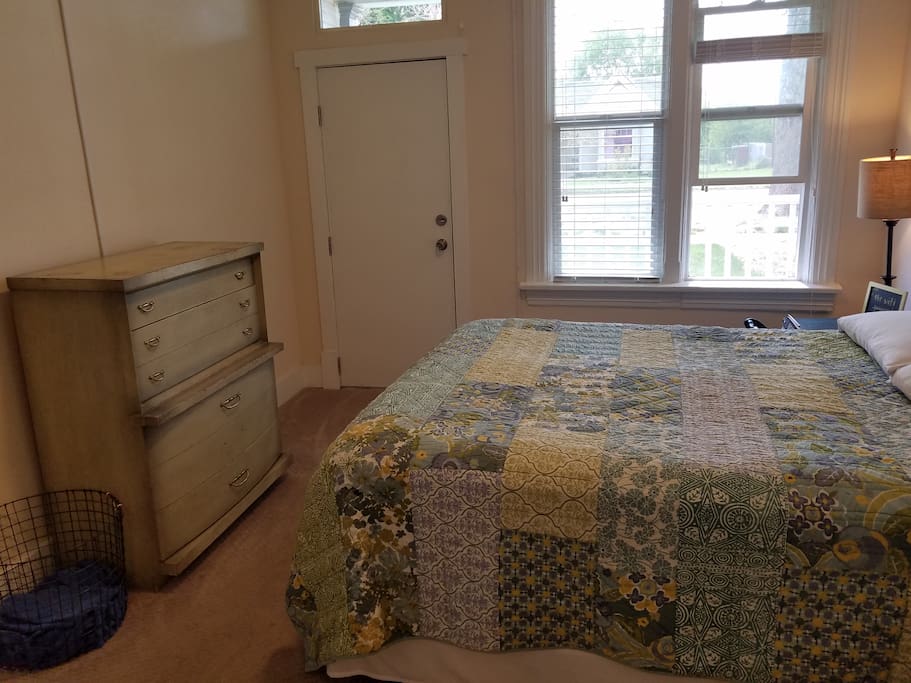 Lovely, private 1-bed/bath in downtown Ogden
This private bedroom with comfy queen bed and lovely bathroom has its own private entrance. It's a newly renovated, beautiful old house, located in the heart of downtown Ogden. This setting is perfect for 1-2 people, and we have a pack 'n play available upon request. Well-trained pets are welcome too!
---
Great location (walkable to downtown), beautiful space (newly renovated) and great communication with the hostess. Would definitely stay again! Beautiful room & nice separation from the rest of the house. Just a FYI, If you do not enjoy the sounds of a happy family & want silence , this may not be the best choice. I was quite amused by the sounds of the children and enjoyed being around them, even though I was in my private space.
---
This was one of the best airbnb experiences I've had. Brooke's place has a great location - I walked to downtown Ogden in 15 minutes. It was clean and well taken care of. The separate entrance and bathroom made me feel like I wasn't encroaching on their family. Everyone was friendly, and it was a wonderful neighborhood. I highly recommend staying here if you are in Ogden!
---
After driving across country to get my daughter back to school at Weber, I needed a simple place to stay. There aren't any hotels close to the school so decided to give Airbnb a try; so glad I did. This room is just a few minutes drive north of campus. The bed is super comfy with down-filled pillows. The bathroom is modern and well-appointed. Brooke provides all the bathroom essentials - even feminine products, just in case. As Brooke tells you, you will hear her family's comings and goings (and most likely they can hear yours) so if you're looking for absolute peace and quiet (or someplace to be romantic) this isn't the place for you. I didn't mind the noise as it brought back memories of the days when my kids were younger, and the house quieted down after bedtime; typical neighborhood noises should be expected. Fresh flowers and chocolate were a nice surprise. Will definitely stay here again when I visit my daughter at school.
---