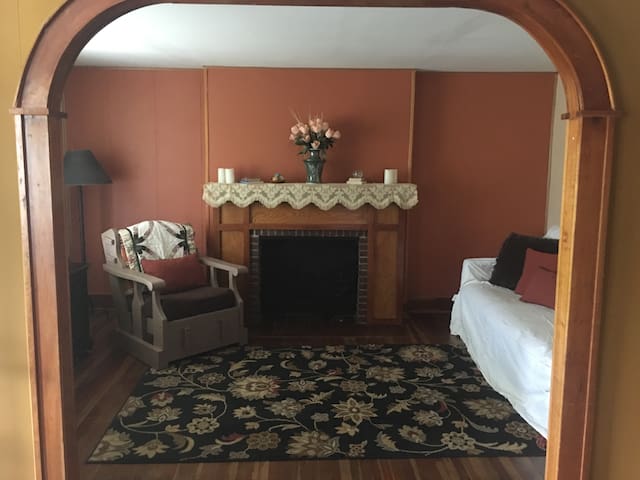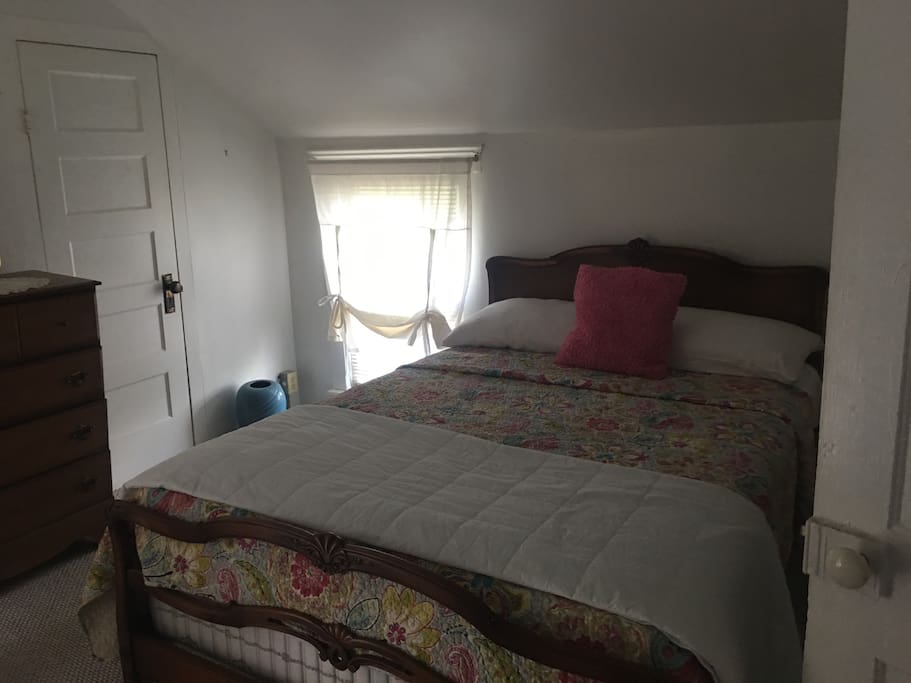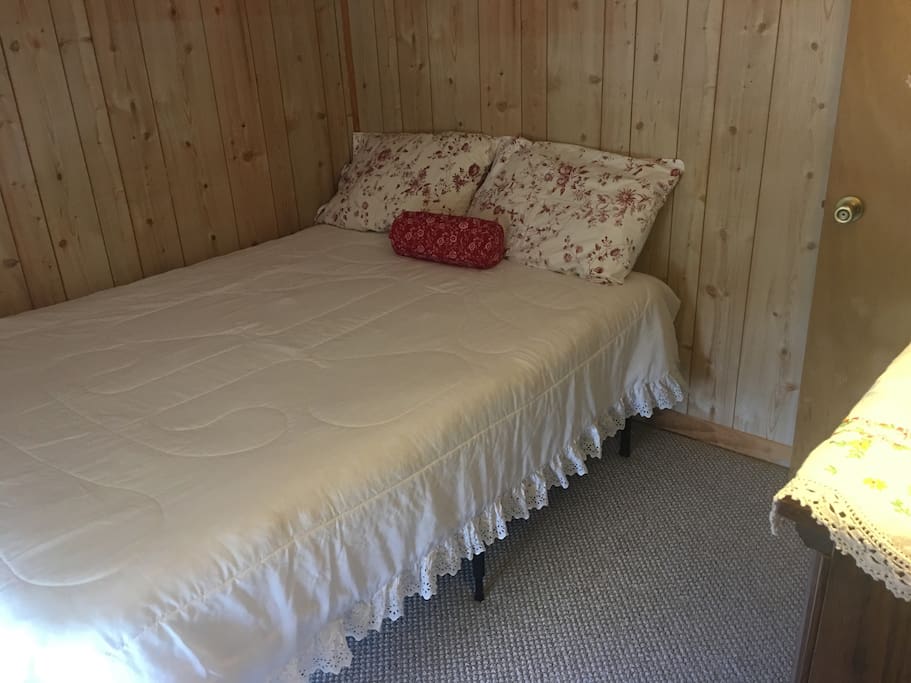 Walking distance to all things Thomas! Great view at the top of the hill and complete privacy in town.
---
This is a very nice, comfortable old house a few blocks up the hill above the "main drag" in Thomas. Everything was very clean and tidy. Both Shelagh and Joan were friendly and helpful. Pay close attention to Shelagh's description of the house. There are hardly any street signs and I missed it twice trying to figure out what street I was on rather than just seeing the house she described right there in front of me. The walk to town is maybe 5 minutes downhill and 10 minutes up. We walked up from the Fiddle around midnight and while the street lights are scattered, there was plenty of light.
---
This charming older house is located in the town of Thomas and gave us a great central location from which to base our visits to Blackwater Falls, Canaan Valley, Dolly Sods and other attractions in the region. The house was very clean, comfortable, and had all the amenities we would want. Having two bathrooms and two showers was a bonus for getting the three of us out the door in the mornings. Joan provided maps and information about the area that was very helpful. Be sure to ask her about some local attractions -- like Douglas Falls and the coke furnaces just outside of town -- worth checking out. Be sure to check out her book about the history of Thomas - very interesting. The Purple Fiddle restaurant is just a couple blocks away. The town sits on a steep hill and you may want to drive down to the main street rather than walk. The town of Davis is a 10-minute drive away and offers additional restaurants and shops. There is no air conditioning in the house, but the cool evening mountain air was sufficient to keep us comfortable. Our hostess took great care to make sure we were comfortable and had everything we needed. We would definitely stay here again.
---